Choosing gifts for the ones we love can be fun, other times it can be a difficult and time intensive experience. You'll almost always have someone in your life that seems to have everything they want, making it difficult to know what to get them.
However, if you know they are gaming lovers, there's a myriad of different options so it will be easy to find them something that they are going to love.
Retro Gaming System
Most of the marketing for gaming goes into promoting the latest and greatest titles, but many people have a place in their hearts for all of the classic titles.
There is a big push by some publishers to remaster old games so that they can run on newer hardware, but sometimes these new versions can lose some of their original charm.
That's where retro gaming systems come in. Both Sony and Nintendo have made mini versions of their old consoles. Sony has created the PlayStation Classic, a machine that looks like an original PlayStation only on a smaller scale. It comes with 20 pre-loaded classic games including Metal Gear Solid, Resident Evil, and Tekken 3, enough to start off with for nostalgia lovers.
The NES Classic Edition is Nintendo's remake of the original Nintendo Entertainment System and, like the PlayStation, it comes with a list of pre-installed games including Super Mario Bros., Donkey Kong and Pac-Man.
Jelly Belly BeanBoozled
Casinos have been around for hundreds of years, with the traditional casino that we are familiar with today opening in Venice back in 1638. However, the internet introduced a whole new generation to the fun of playing cards and slots through online versions of popular casino games via their computers and smartphones. This technology has also helped to create a new format called live casino games which use human dealers to create a more immersive experience.
If the gamer in your life prefers playing roulette over Red Dead Redemption or blackjack over BioShock, then you may want to get them a casino-themed gift. There are many on the market, with Etsy sellers producing all kinds of unique trinkets. The market Jelly Belly BeanBoozled set is one of the most unique options.
This combines the popular game of roulette with the popular sweet treat of jelly beans. The cylindrical tub contains ten different flavors and its lid has a spinning wheel. The idea is that you spin the lid and eat a pack of the flavor you land on. To up the stakes a little, most of the jelly beans are sweet and tasty, while others are less so, including flavours like canned dog food, lawn clippings, and spoiled milk.
Minecraft Lego
Minecraft is the most successful video game of all time. It is popular because of the near-endless creative opportunities that it provides players with when they build their own virtual world.
A Minecraft Lego set is a great gift for the gamer in your life. Instead of building on a virtual world, they can start constructing their creations right at home. When they finish building the set, they can show off their handiwork. You can get Minecraft Lego sets at Toynk.
Gaming Chair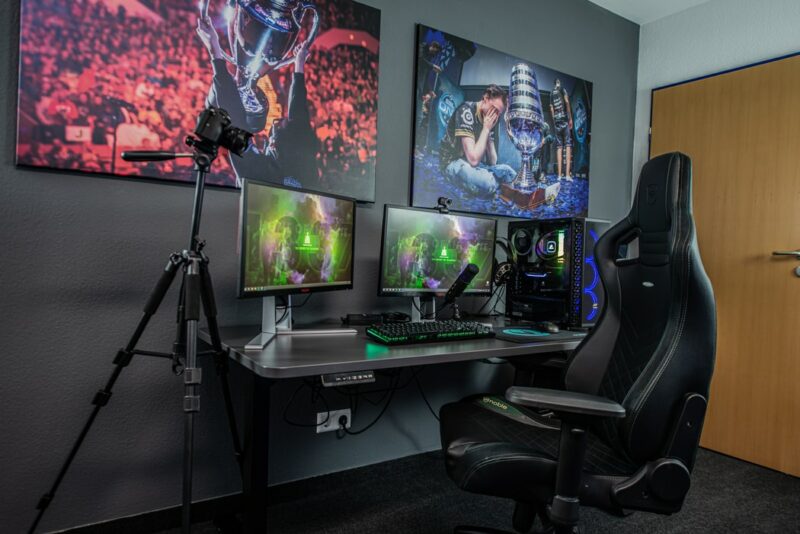 Gamers spend a lot of their time sitting down. While console gamers usually have a comfortable sofa or bed to sprawl across, PC gamers are usually stuck on a rigid office chair or, even worse, a seat they've borrowed from the kitchen table.
In either circumstance, a gaming chair can make a big difference for the comfort of the gamer in your life. Dedicated gaming chairs like The Warrior Chair, usually come with additional lumbar support, extra padding, and are designed to handle hours-long gaming sessions.
You can find gaming chairs that are designed for sitting upright, for reclining in and some that can handle both. If you're not sure if the gamer in your life likes to play PC games or console games, a chair that can do both might be a better option.
The other great thing about gaming chairs is that they look much cooler than normal seats, often with two contrasting and bright colors, sleek shapes, and larger sizes.