The holiday season is filled with excitement for kids. There are gifts, endless treats, gatherings with family and friends, and a break from the everyday. All the freedom and excess that comes with the season can sometime be more overwhelming then festive for our little ones. Here are 5 tips to help keep kids happy and able to enjoy all the fun!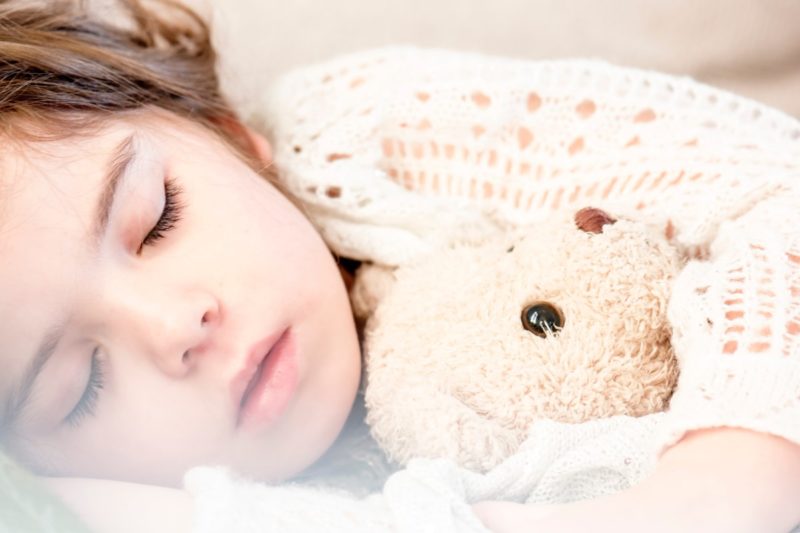 Keep Routines…As Best You Can!
Daily routines are important for kids, they provide comfort and allow children to have control over their day. A predictable routine also creates a foundation for kids, making them more adaptable and better able to manage unexpected change. Try to maintain your child's routines as best you can over the holidays. Your kiddo may go to bed late some nights, but it is important to follow some of the steps in their usual bedtime routine to help their body unwind and prepare for sleep. One solution is to travel to grandma's (if she is in the same city) during the nap hour so that your little one will get their afternoon nap on route to wherever you are headed.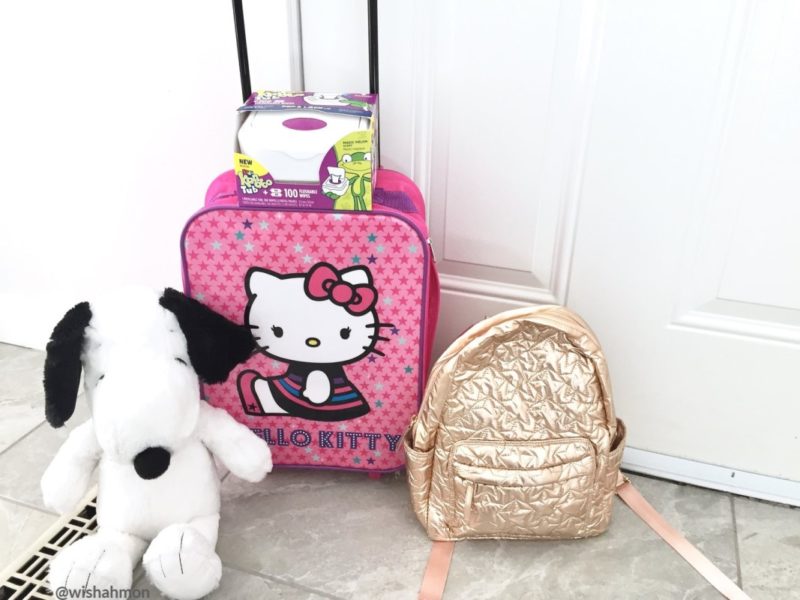 Travel Prepared
Children strongly identify with certain tangible items that they use on the daily. The holidays come with travel and time away from home, which can disrupt normal routines and sideline things like sleep and toilet training. Make sure you bring your child's comfort objects with you to help them be adaptable and maintain consistency when you are on the road away from home. Some items to consider packing are:
All the familiar gear to support toileting on the go – diapers, travel potty and wipes are a must. Kandoo Flushable Wipes are a handy helper for kids who are mastering toilet training and learning good hygiene habits. They are perfect for little hands, dispense easily, and they are flushable so you can leave nothing behind in your host's bathroom!
A travel crib, sound machine or lovey/blankie – any items that help promote sleep for your child. Create a traveling sleep kit so that your child will be able to catch some zzz's on the go. This might help prevent a cranky, overtired toddler.
Simple, self contained toys that can help your kids pass the time and maybe give you a chance to enjoy a beverage while catching up with friends or family.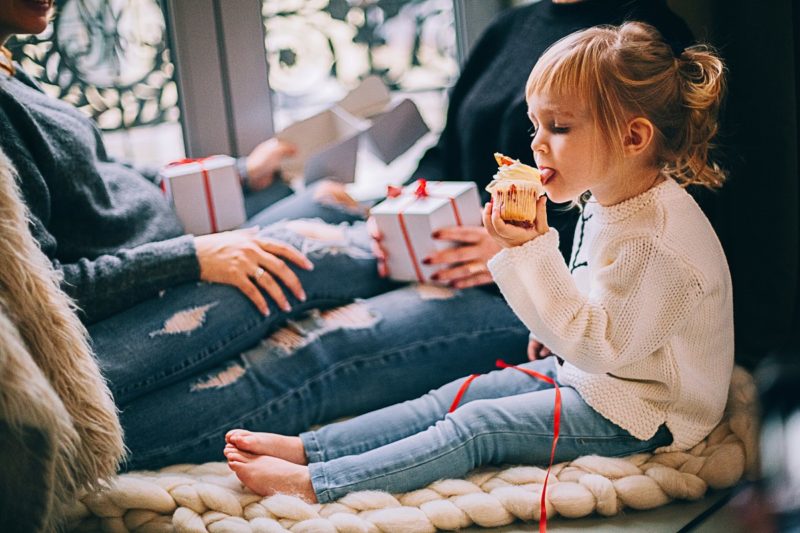 Pick Your Battles
All the excitement over the holiday season can make kids over-stimulated and maybe they sway a bit from their regular demeanor and expectations. Of course, it is important for your child to be respectful and kind, but sometimes letting a few things go can help your child manage the stress of it all and have a bit of fun. If your kid is singing Christmas carols loud inside with their cousins or don't want to eat a balanced meal at the holiday gathering it is ok. You can get back on top of those things once all the celebration is over.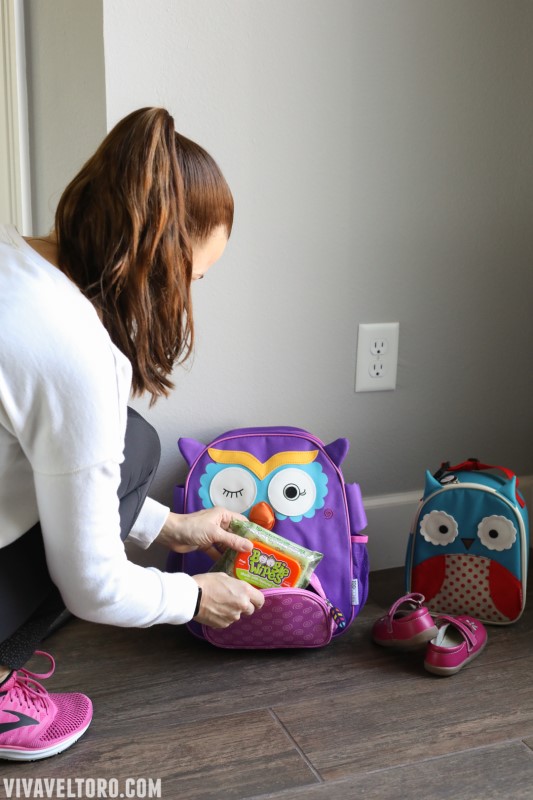 Stay Healthy
No one wants to get sick over the holidays and you don't want your child to experience FOMO because they are upstairs in bed while all the action is going on downstairs. Take extra care in promoting positive hygiene habits this holiday season. Encourage your kids to wash their hands  every time they come into your house and before eating. Make it fun and festive – get some yummy smelling soap and have your kids do a thorough job by telling them to wash while they sing jingle bells. Make sure you always have Boogie Wipes saline solution nose wipes, accessible at all times – at home and when you are out and about. These hypoallergenic wipes, made by moms and recommended by pediatricians are a proven solution to gently clean – runny noses, yucky boogers and sticky hands!  Boogie Wipes are made with natural saline, aloe, chamomile, and vitamin E.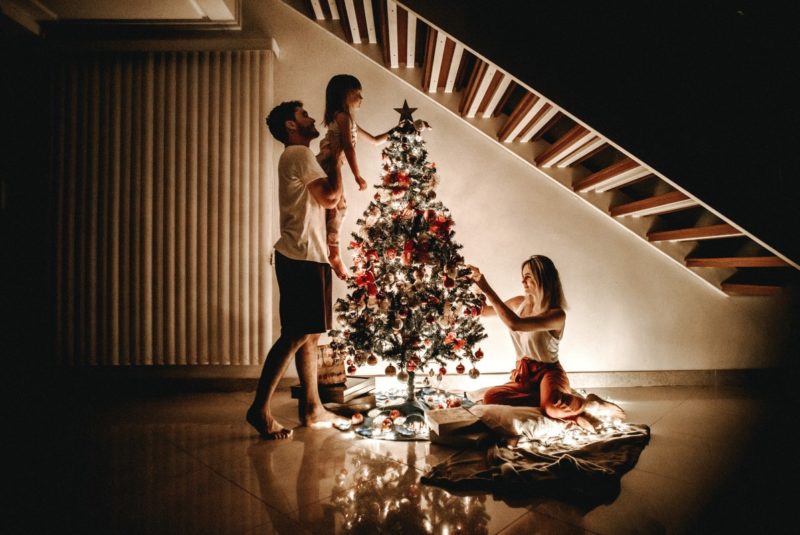 Enjoy the moments
The holidays are a time to share with friends and family and create lasting memories that your look back on and smile about for years to come. Your kiddos are only going to be small for a short time, enjoy this time. Try not to stress the small stuff, let your kids be kids, have fun and enjoy the chaos these are the moments that we will remember.
*In partnership with Kandoo and Boogie Wipes saline solution nose wipes.