Canadian winters means snowstorms and chilly temperatures. As much as we may dislike the weather, this season will be a breeze for fashionistas who made a point of picking up warm, trendy outerwear pieces. Who said winter coats and boots have to be bulky and boring? Winter fashion has been reinvented this season with statement pieces that are warm and stylish.
Here's to all the outdoor fanatics, ready to embark on yet another adventure. The brisk Canadian winters can be a challenge, especially when balancing comfort and fashion. The new camo 1995 retro Denali North Face coat is a must for the active woman. It is made from 100% recycled polyester tumbled classic fleece. The bold pattern calls for muted clothing and accessories. Pair this statement coat with a thick winter hat and insulated clothing for an extra cozy look. What better way to complete your look than with a classic pair of Converse winter boots?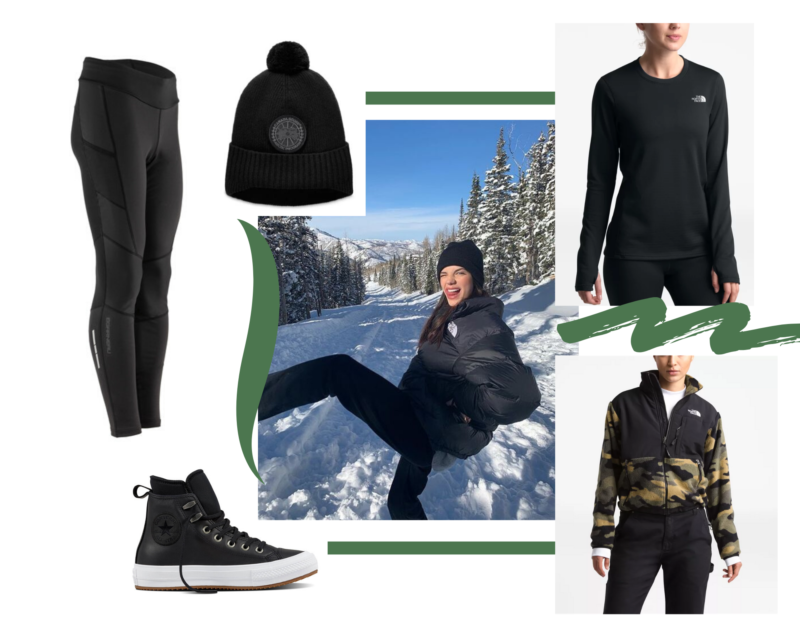 Coat The North Face
Long Sleeve Shirt The North Face
Leggings Louis Garneau
Hat Canada Goose
Boots Converse
Planning your outfit in advance will help you save time on cold winter mornings. A beige jumpsuit, paired with the new Canada Goose Atavist coat and a cozy pair of fur boots will help you walk into the office looking fashionable. It's hard work to juggle Canadian snowstorms and still look fashionable.
Coat Canada Goose
Boots Cougar
Jumpsuit Le Château
Gloves Bizou
Weekends mean more casual fashion like an oversized matching sweat-suit and puffer coat. Why not wear brighter colours and pair them with unexpected neutral tones?  This green outfit and slate grey coat and boots will have you standing out in the crowd.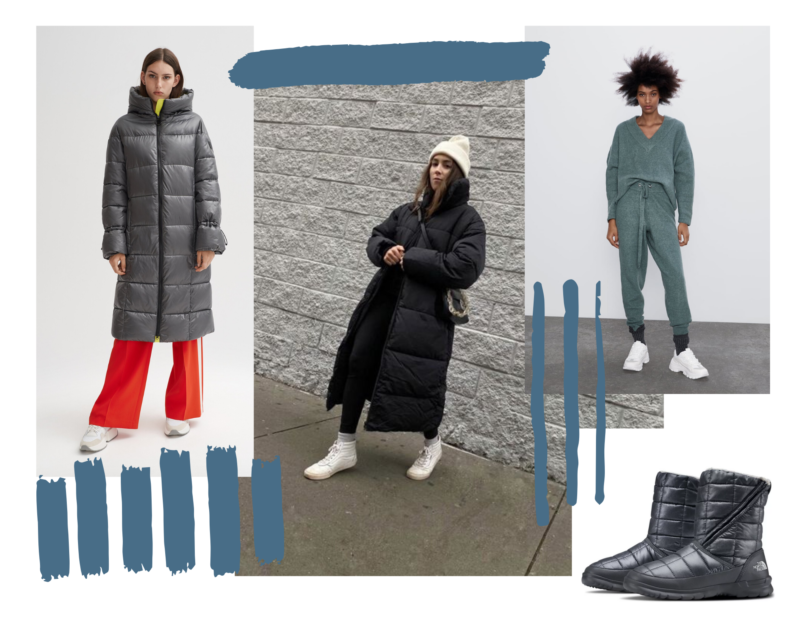 Coat Noize
Boots The North Face
V-Neck Long Sleeve Zara
Pants Zara