If 2020 is without a doubt a year full of challenges for everyone, Apple has done right with the launch of their latest smartwatch, the Apple Watch Series 6, which contains a ton of features that focus on our health and well-being. Yes, if there is a time where we all need to take care of ourselves, it's now! Here's a look at some of the features of the Apple Watch Series 6 that caught our attention.
Reading of the level of oxygen in the blood
This caused a lot of chatter at the launch of the watch a few weeks ago, and with good reason! The new Apple Watch Series 6 watch provides a quick diagnosis (in 15 seconds) of the oxygen level in our blood, which gives us about our overall health. Beware, however, this tool is not intended to provide details on COVID…Still it is a nice plus to be able to get this information quickly.
The new look
Although the watch retains its square shape, it now comes with ultra-comfortable Solo Loop bands, which make the experience even more enjoyable. The four colours offers a wide choice for all tastes. We also really like the special editions with Hermes and Nike 9 – who wouldn't want a Hermes Apple Watch, right?)
The sleep tracking option
A first also for this watch, but a feature that many were looking forward to. It is now possible to obtain accurate and relevant information about our sleep habits and to know how many hours we slept by wearing the watch all night. We can also schedule an evening ritual to limit incoming messages from a certain time – and get ready to go to bed – in addition to really putting our notifications on pause at night (a function that will help insomniacs not to fall into the trap of looking at emails at any time of the night!). This function aims to inform us about our sleep habits in order to correct what might conflict with rest… Great add-on, isn't it?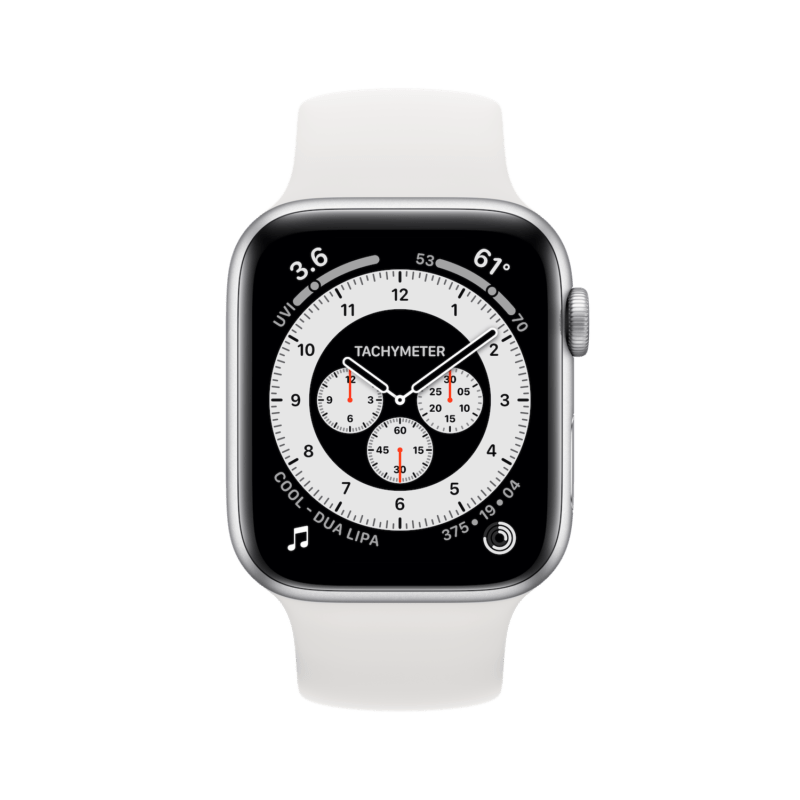 The handwashing sensor
Brilliant! This feature is obviously very relevant in the COVID era, and allows you to count the seconds you spend washing your hands, making sure the process takes at least 20 seconds. A little extra that reminds us that how important handwashing is.
The Apple Fitness+ option
An exciting new feature was announced with the launch of the new watch: the all-new Apple Fitness+ platform, which contains a ton of varied workouts to do from the comfort of your home! The launch of this platform will take place towards the end of the year, and a three-month subscription to the platform will be offered with the purchase of a new watch. Otherwise, a subscription will run around $100 per year, and you'll be treated to a variety of fitness classes (yoga, spinning, etc.) in addition to being able to get performance results via your Apple Watch. We can't wait for this platform to finally be available!
The Apple Watch Series 6 is available from $399 at Apple stores.