Are you a nature lover, but you hate to leave the comforts of home? Maybe you love the idea of camping, but you need to ease in before "roughing it"? Glamping maybe the answer for you so that you can enjoy the best of both worlds. With Provincial and National Parks finally open for camping and with limited travel options right now, why not explore the beauty of your own backyard?
Glamping, or glamourous camping, is exactly what it sounds like. It is enjoying the beauty of nature with your creature comforts or even some luxuries. You can enjoy the great outdoors without the work of transporting a tent. You just bring your essentials and everything else is taken care of for you. Glampers will stay in everything from a cabin to an RV to a yurt (a framed shelter that has everything from beds to electricity). Bathroom facilities including showers are provided. You can enjoy everything from your morning coffee to heat and air-conditioning.
If you are a little more adventurous, but still like some conveniences, you can try civilized camping. There really is no such thing, but we found so many great products that will make you more comfortable and still let you feel like a Girl Guide. Remember though, with civilized camping, you should try to park near the campground. This isn't for people who want to portage or hike. You will need the essentials like plenty of food, drinks, biodegradable hygiene products, first aid kits, sunscreen and insect repellents.
Here are some outdoor camping supplies to help you make your adventure more enjoyable:
Coleman 10-Person Dark Room Fast Pitch Cabin Tent With Rainfly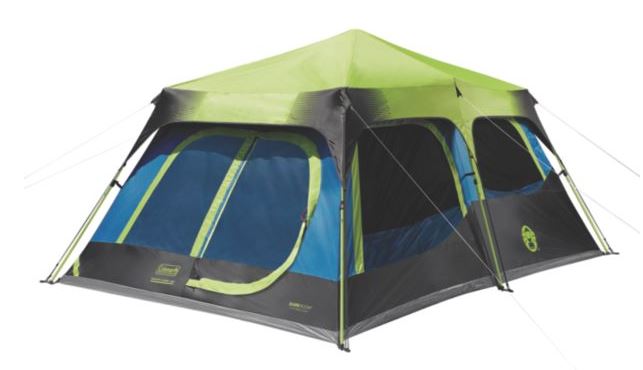 Who doesn't want to sleep in on the weekends? This tent blocks 90% of sunlight so that you can enjoy some extra shut eye when the sun comes up. It also reduces temperatures in the tent for a comfortable night's sleep. This tent will keep you dry and comfortable thanks to an included rainfly and the WeatherTec system. Best of all, it fits four (4) queen-size airbeds and has a room divider for privacy so that you won't trip over each other. What's even better, it belongs to instant tents, so no more detangling or figuring out what goes where, it'll be ready in 60 seconds! Now that's an instant tent.
Quickbed Queen Single High Antimicrobial Airbed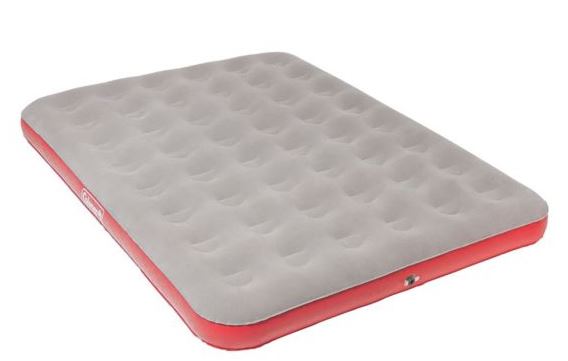 The perfect tent needs a great airbed to help you get a good night's sleep. This is factory tested to be leak free. The ComfortStrong coil system provides better support, while a soft top offers relaxation for you sleepy-heads.
70 QT Xtreme 5 Cooler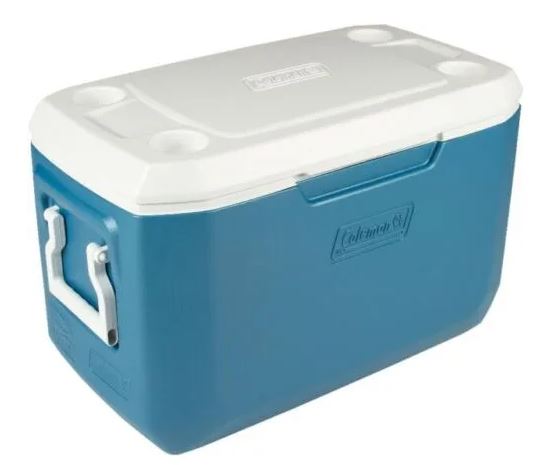 This will keep your food and drinks cold for up to 5 days! It is large enough to hold 100 cans so you'll be able to keep the party going and your thirst quenched all the way through your long weekend camping trip. Fun fact, it comes with a Have-A-Seat lid to relax on with cup holders.
Claret Wine Glass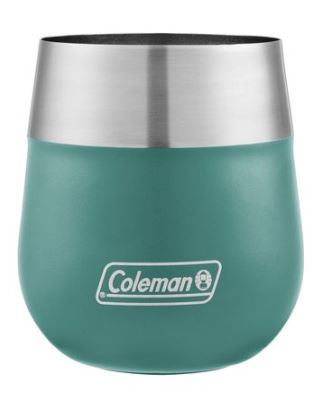 Imagine a wine glass with a no sweat design that will keep your Pinot Grigio cold for up to 6 hours? This is literally a cool campsite idea. These insulated wine glasses are perfect for entertaining people in your bubble on your deck too.
Coleman 4-in-1 Portable Cooking System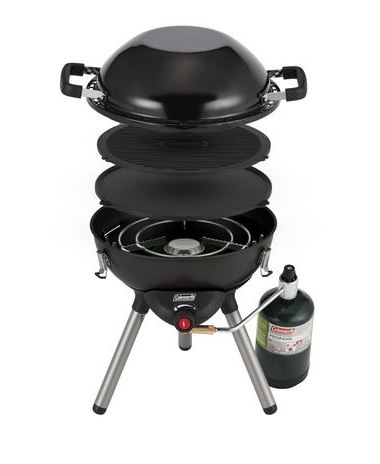 The best part of camping is cooking outdoors. Food just tastes better when you enjoy it outside.
This features four interchangeable cooking surfaces so that you can enjoy all of your favourites. The reversible griddle/grill, stove insert, and wok gives you all of the options that you need to keep everyone well-fed.
Stearns Puddle Jumper 2-in-1 Vest & Rash Guard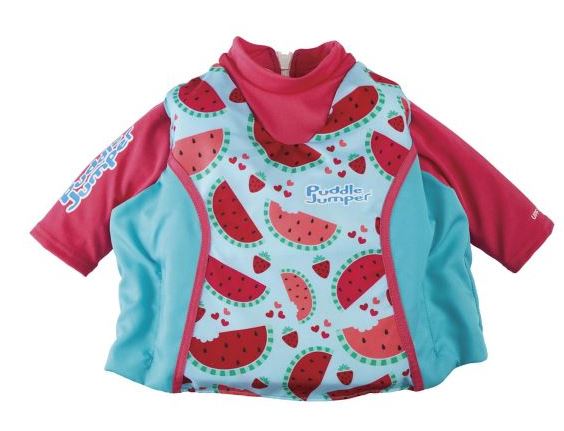 This isn't a luxury product, but it is something that is smart to take whether you are glamping or camping with kids. The vest offers UPF 50+ sun protection and blocks 93 per cent of all UVA and UVB rays. The zipper closure on the back means little fingers won't try to take the vest off. It will give you peace of mind knowing that your little ones have sun protection whether they are swimming or just running around in the sun.