Wear R.E.D. Now! Red is popping up everywhere, from the red carpet to the runway shows for Spring Summer 2022. On the red carpet this year, the likes of Karlie Kloss and Megan Fox showed up fiery hot at Met Gala alongside the stars, including Schitt's Creek Catherine O'Hara at the Emmys. The late fashion legend, Diana Vreeland, sums it best with this quote – "Red is the great clarifier – bright, cleansing, revealing. It makes all colours beautiful. I can't imagine being bored with it – it would be like becoming tired of the person you love." Here are our fashion tips for you to embrace this gorgeous colour and wear red with effortless style!
Power Up with a Red Suit
We love the modernity of this red blazer and pants. This blazer and pants work perfectly with a sexy camisole for the evening or with your favourite t-shirt. You can even pair this with a pair of white sneakers. Time to power up without the old corporate stiffness!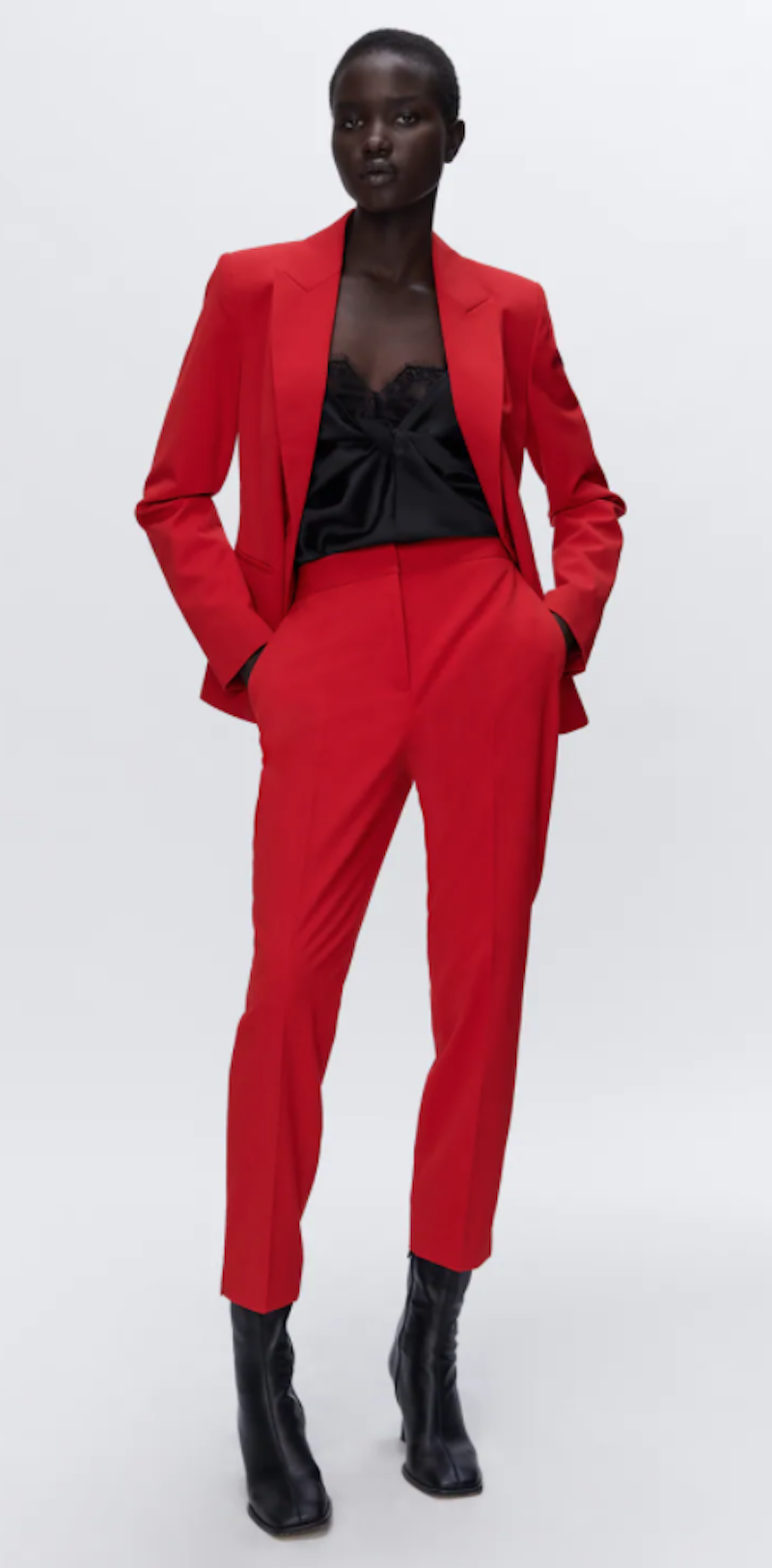 Get Romantic with this Red Dress
This gorgeous red openwork lace midi dress from Self Portrait is the perfect splurge for your next special event and the holidays. The openwork lace is romantic, and a show-stopper and still allows total ease in it.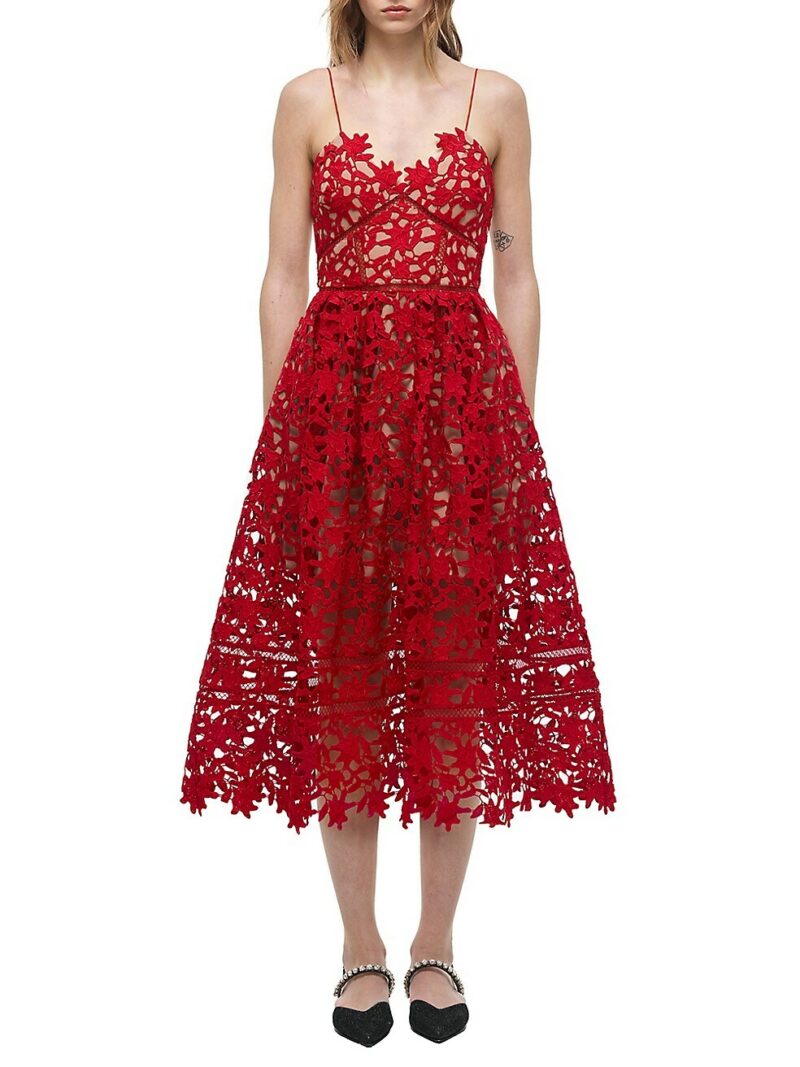 Get Sexy with the Tee 3.0
We love our tees for comfort, but now is the time to extra! Think cutouts, think layers. We love this updated cut-out knit top in red from BSL Canada.  It is modern, forward-thinking without any effort!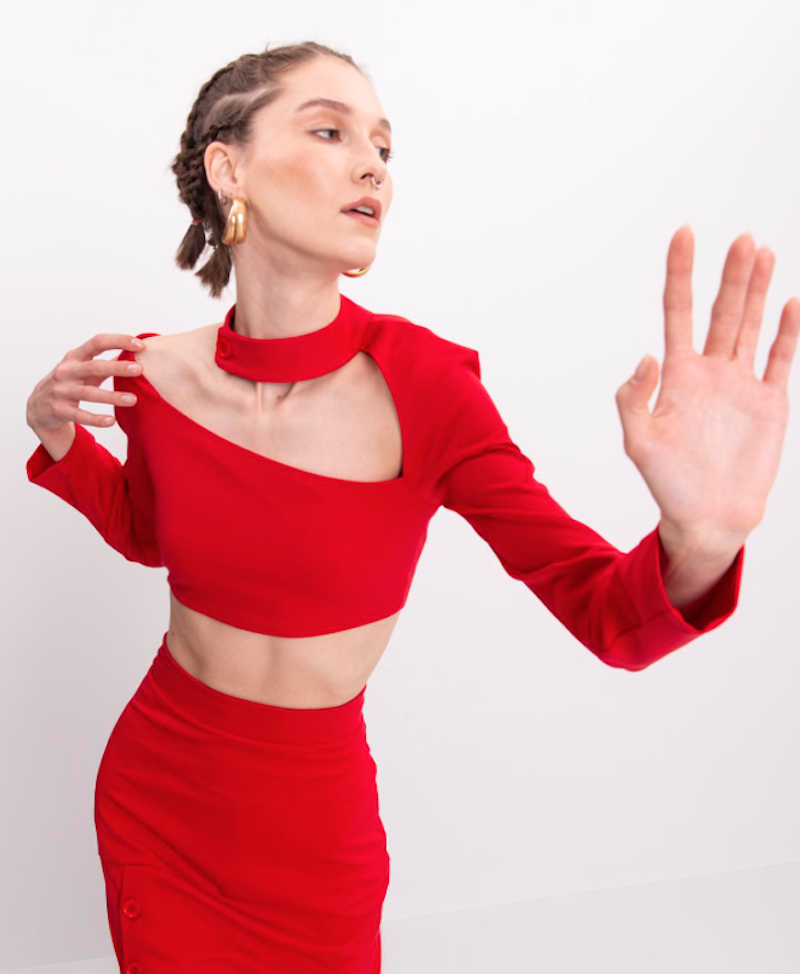 Spice Up this Fall with a Red Slouchy Peacoat
As we head into the fall, we can keep the comfort quotient and still kick it up a notch with this gorgeous red slouchy peach coat. We love how Banana Republic turned this classic jacket into a statement piece with the colour!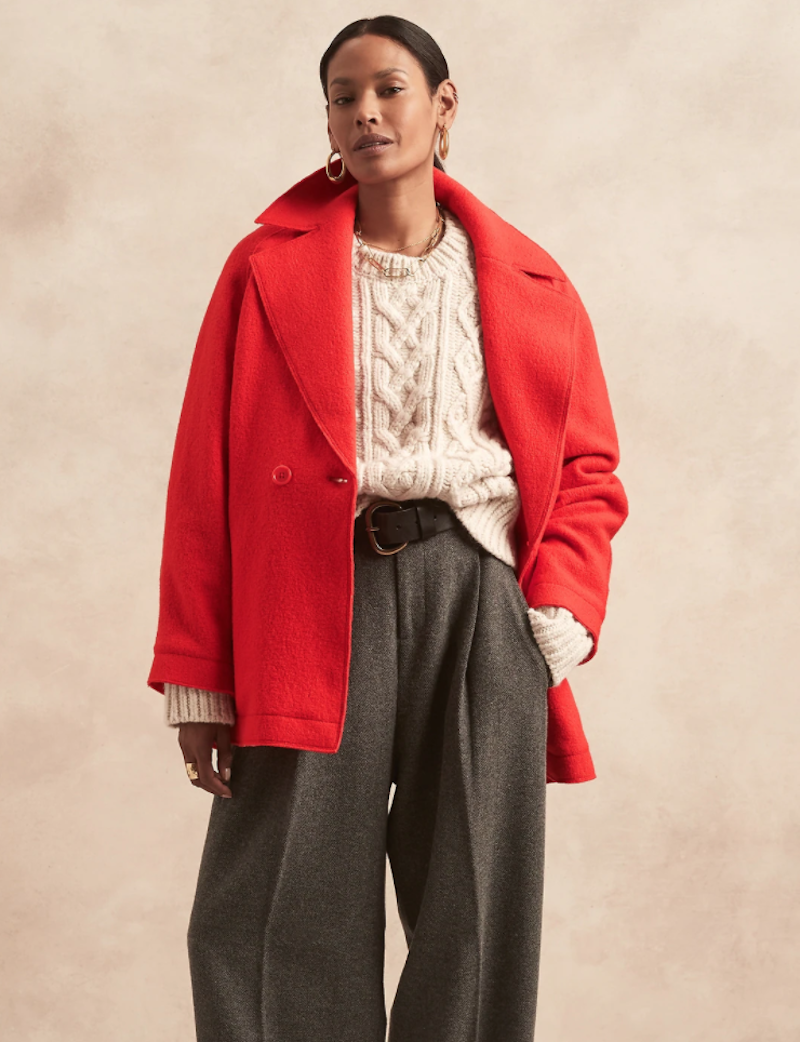 The Ultimate Red Shoulder Bag
We can't get enough of this sleek and streamlined Michael Kors shoulder bag is designed in a compact fold-over silhouette and punctuated with their signature "M.K.C." hardware. Crafted in Italy, this handbag is a refined statement-maker that will stay in your wardrobe for years to come!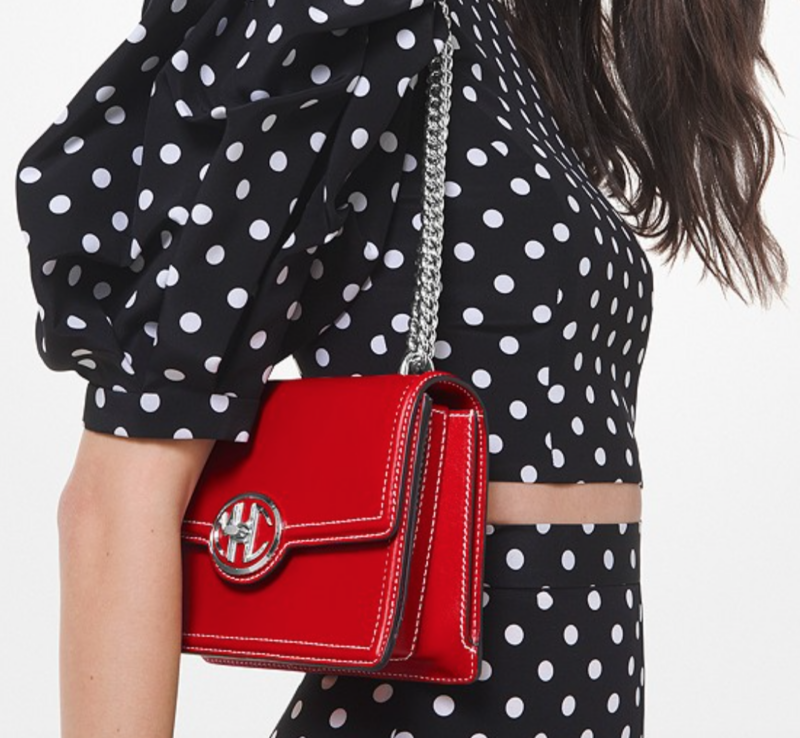 The Perfectly Red Shoes
Yes, we are talking about the right sneakers that will pair perfectly with a dress or a suit. The key is to find a thicker sole with monochromatic colour. We love the Adidas Bold Forum shoes for the look and the snakeskin details. The platform outsole lets you stand taller with heels. This shoe is also an Adidas collaboration with S.E.E.D., the School for Experiential Education in Design, and their inaugural all-female class. The shoes feature soft and durable materials, with satin on the foundation. This shoe is made with recycled content as part of the brand's ambition to end plastic waste. 20% of pieces used to make the uppers are made with a minimum of 50% recycled content.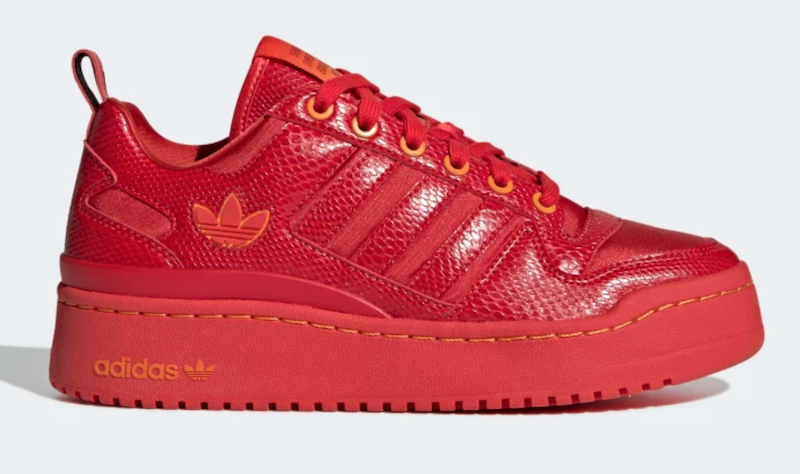 Meet The Fashion Editors' New Favourite Red Lipstick
Meet the Urban Decay's F-Bomb. A true cool-toned red F-bomb is pure Old Hollywood glamour. It has a creamy natural finish that isn't uncomfortable and stays for hours. Most importantly, it looks amazing on different skin tones. This may seem unbelievable. But head over to Urban Decay and try out the "Try It On" virtually with this fun feature!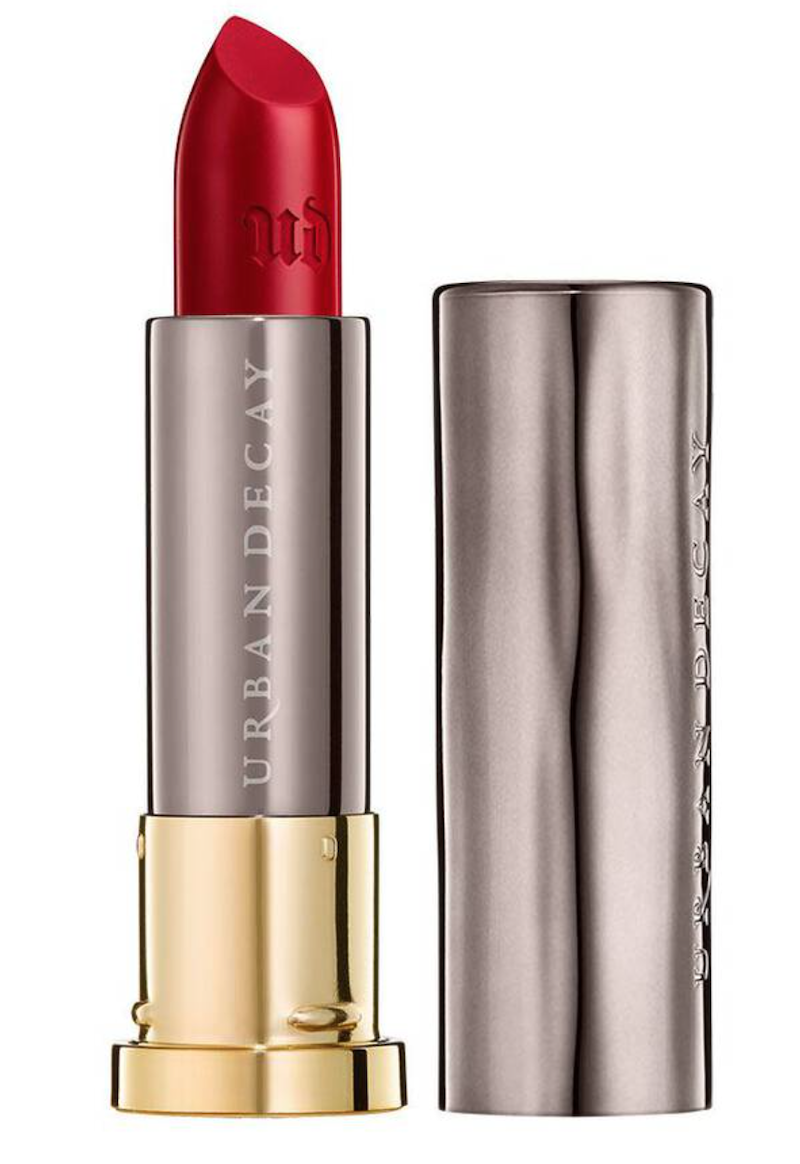 Time to start Your Vie En Rouge
Here are seven easy ways to wear red now. We can never have enough passion in our lives. If you are looking for more styling ideas, check out 13 Tips to Get French Bougie Chic This Fall!