Bougie Chic with a French twist is one of the key looks for fall 2020. The look is simple to put together. Simply mix traditional classics with a downtown feel. To perfect this look, we must think of the Parisian Chic way of layering classic with the right accessories and loosely tousled hair. It is a state-of-mind. To get this look right and not look like a bag lady,  it is all about being  Bon-Chic-Bon-Genre.
Definining Bougie Chic a la Bon-Chic-Bon-Genre (BCBG)
Translated from French, BCBG is "Good Style, Good Class." This expression is used in France to refer to a subculture of stylish Paris upper class. They are typically well-educated, well-connected, and descended from "old money" families, preferably with some aristocratic connection. We love this look for the smart twist of mixing traditional cuts and fabrics with a more relaxed worn-in look. Here are crucial elements to get the look down flawlessly this fall.
Tip 1: Shop Your Wardrobe First
Seriously, you heard us. We ALL have classic pieces that are perfect for the Bougie Chic Look. To help you pick the right pieces, here are some essential tips for shopping your closet first.
Tip 2: Bougie Chic Neutral Colours, S'il Vous Plait
Parisian Chic is often defined by black, followed by grey and navy. With the BCBG look, add brown and even burgundy. Mix the colours up. Think burgundy with grey or black and navy in the spirit of effortless mixing. Remember, other colours are good only as an accent with accessories and should not steal the spotlight. A go-to accent add-on is the perfect Hermes orange.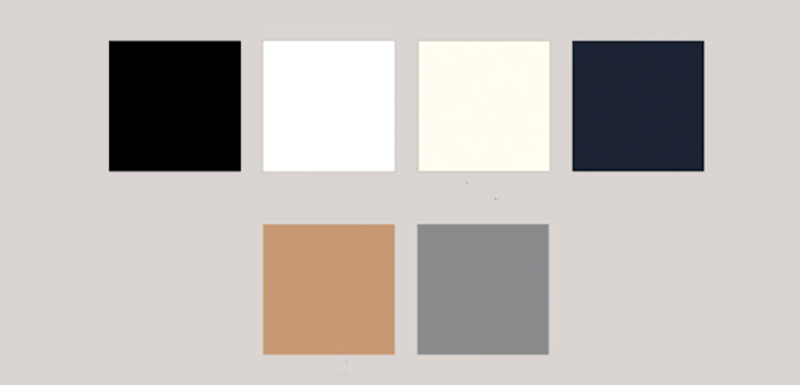 Tip 3:  The Ultra-Soft Bougie Chic Feminine Blouse
An essential item is an ultra-feminine top in soft fabrics like chiffon, silk and satin. This versatile piece can be dressed up under a jacket suit or dressed down with your favourite cardigan and jeans for the perfect bougie chic fall day.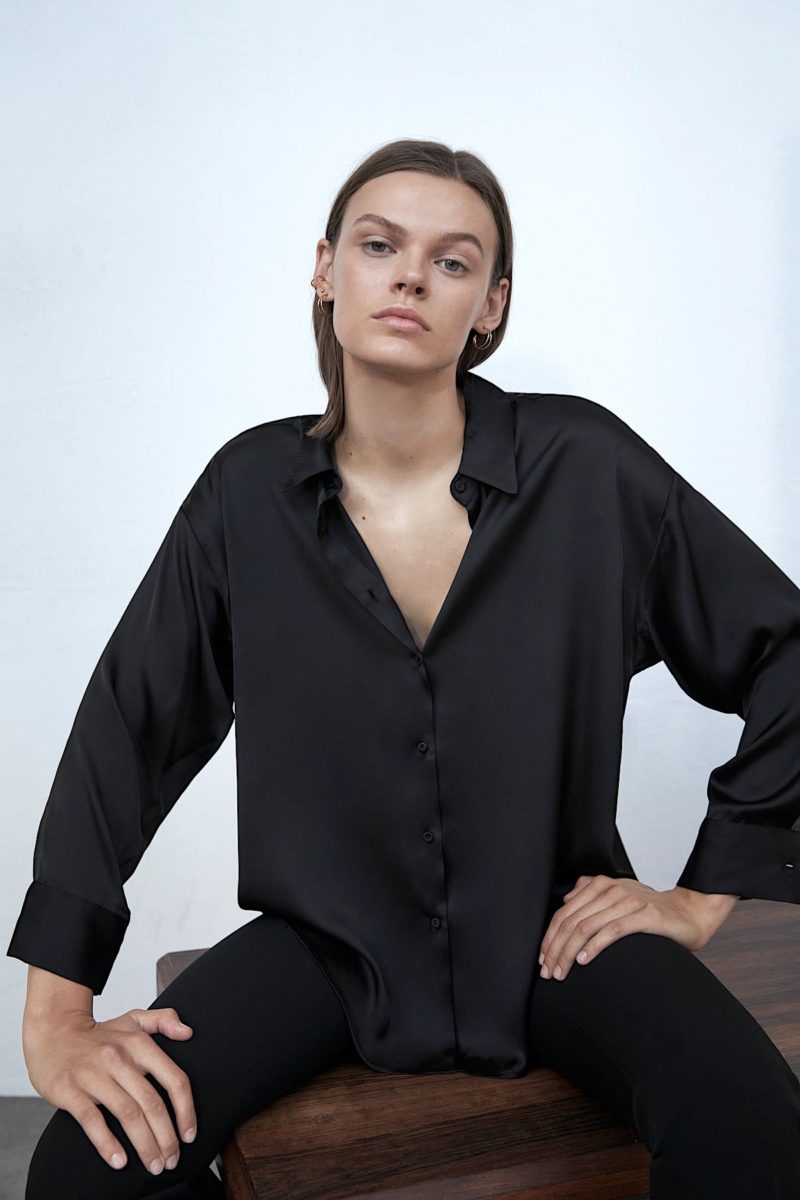 Tip 4: Not Your Mom's A-line Skirt
Skip the tight-fitting skirts and think A-Line and also below the knee. We love this updated look in denim and unfinished bottom with this fall frills trend piece. This H&M skirt is perfect as we head into fall.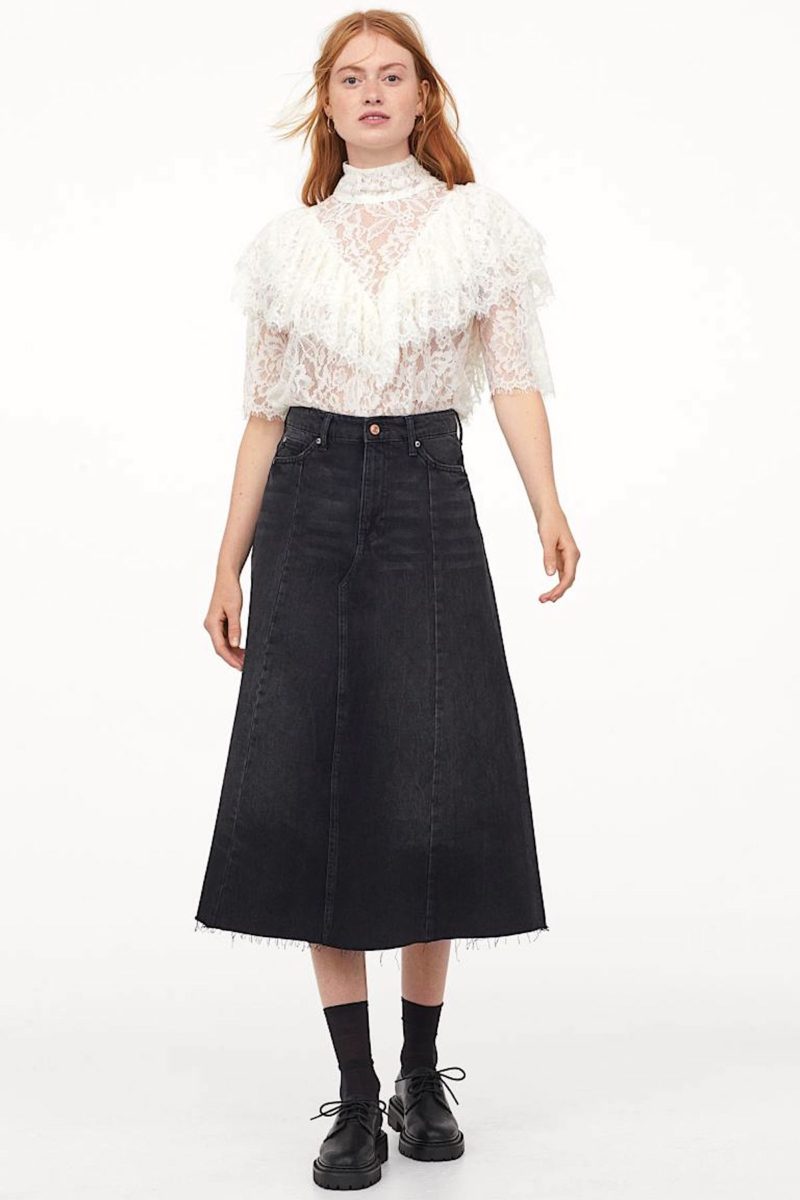 Tip 5:  The Straight Cut Pant and Jeans & Try Culottes Too!
It all about comfort chic. Think loose, wide legs pants and jeans for bottoms. Expand your choices and include culottes that are perfect with high boots. Just for a little fashion history, Lady Diana Spencer popularized this chic wardrobe standout in the early 1980s.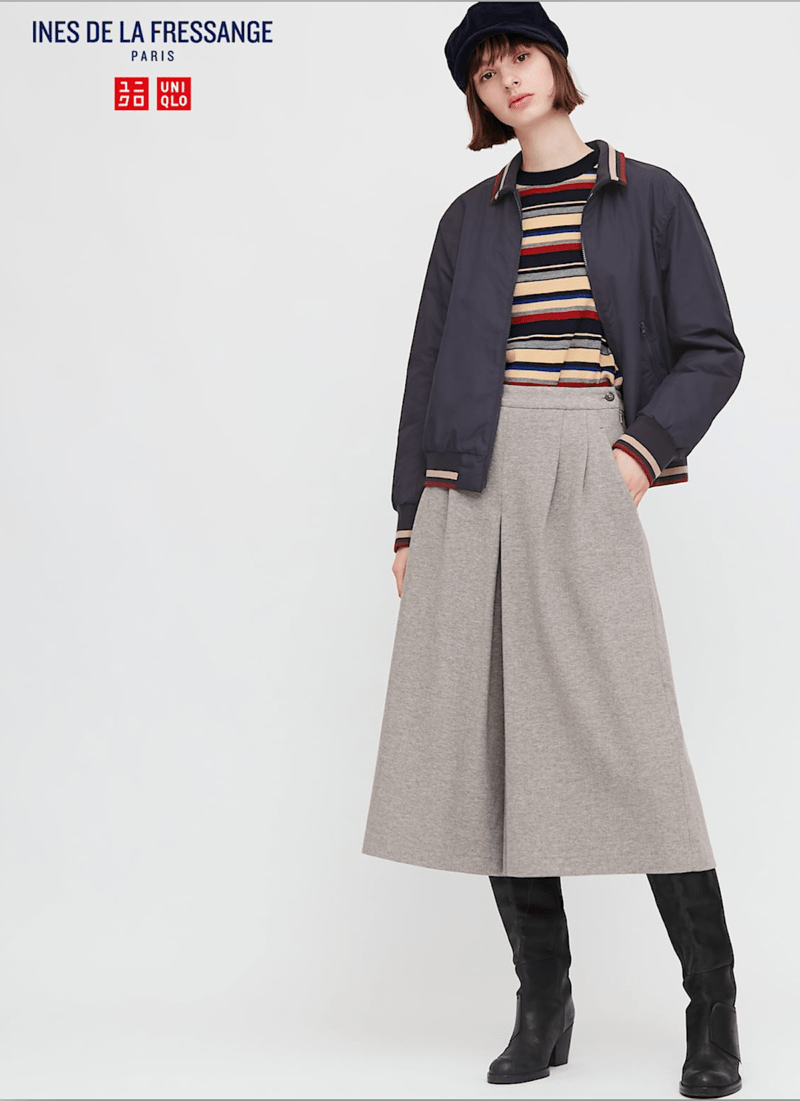 Tip 6: The Effortless Bougie Chic Shirt Dress
The dress for this look has to be effortless. Think structure but in a softer silhouette. We love this updated shirt dress from Club Monaco, especially for the blouson sleeves and trench-inspired belt. If you want prints, think small polka dots or florals. And do take note of the tousled hair and a pair of ballet flats (in dark colour only though) for a total BCBG look.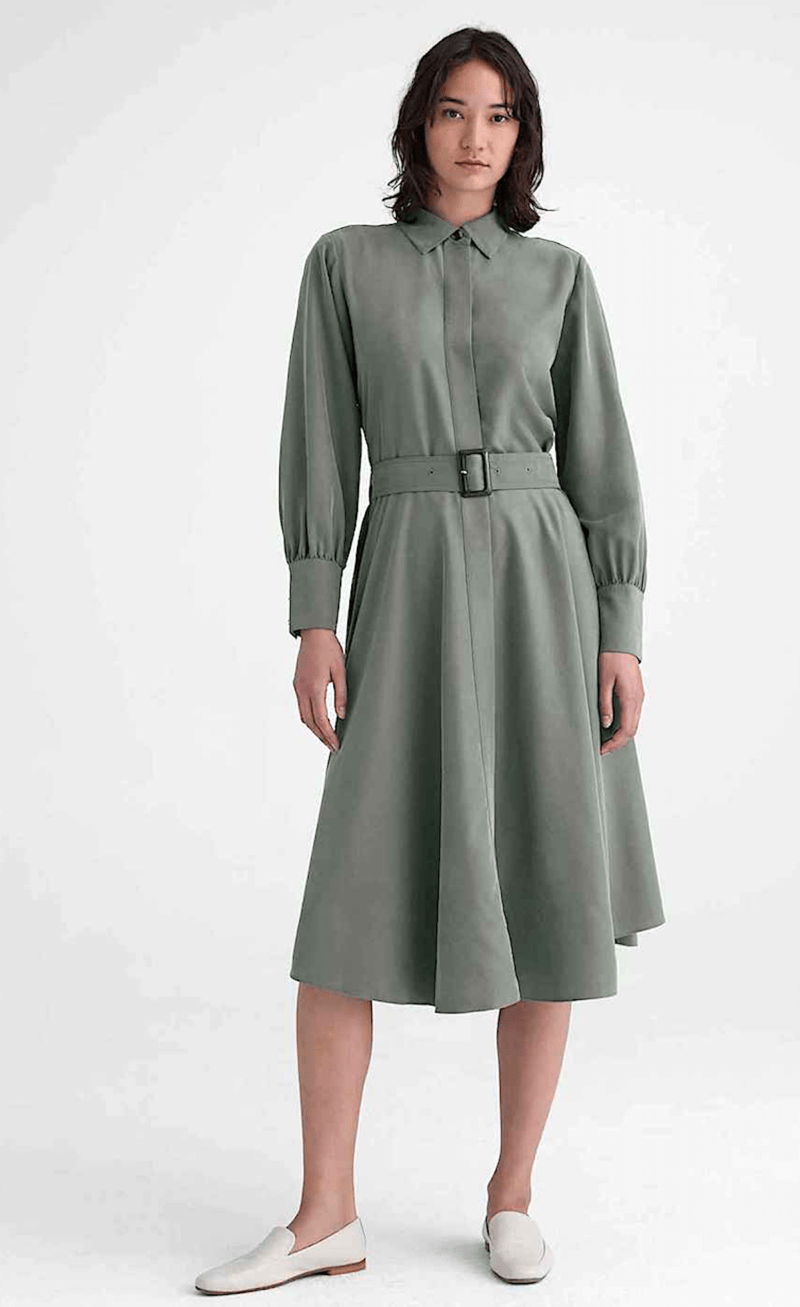 Tip 7:  The Cardigan Perfect with Your Boyfriend's White Shirt
The Cardigan is comfy and perfect for nice fall weather. Have one with a vintage feel—there is nothing chicer than wearing it over an over-sized borrowed white shirt.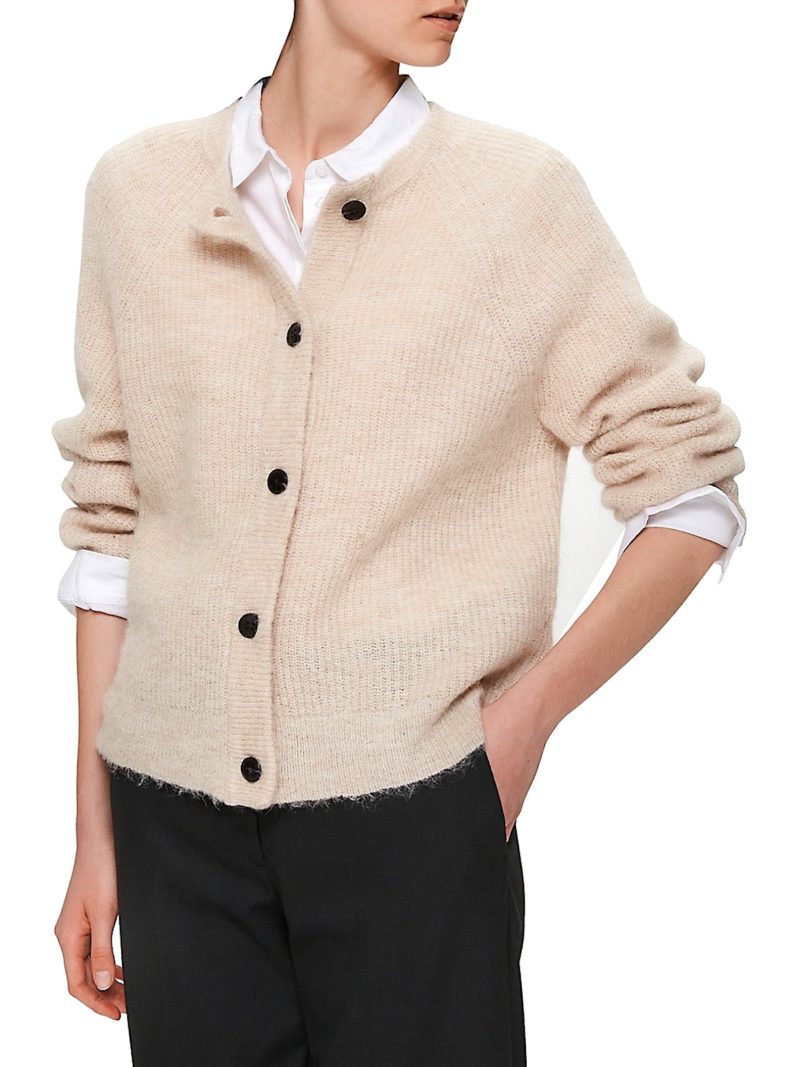 Tip 8: Corduroy for the Bougie Chic Fall
Corduroy may be the most under-rated fabric in the world, but we love how warm the material is. Buy a peacoat, suit or even boots in corduroy. It is also a good excuse to update your jeans with a high-waisted corduroy pair with a shorter length to showcase your boots!
Tip 9: Tweed Jacket, especially if its Your Dad's
Pick up a classic tweed jacket from your dad or uncle. If you can't find one, pick up this brown tweed jacket with an orange accent from the Inez de la Fressange collaboration with Uniqlo.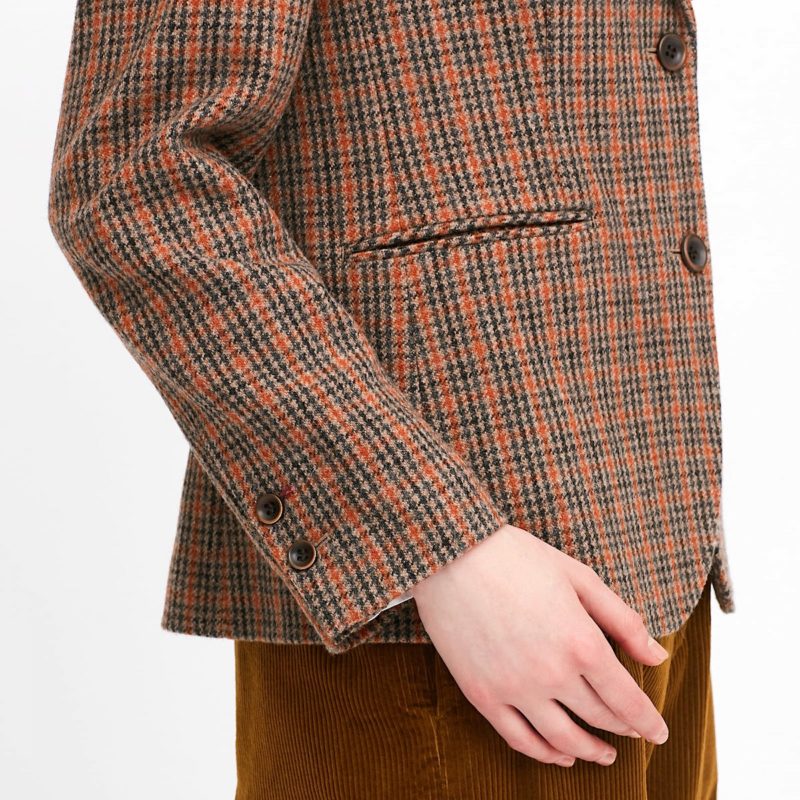 Tip 10: Bougie Chic High Boots
Perfect your BCBG look with high boots that work beautifully with dresses, skirts and culottes. Get in brown leather that ages perfectly with age.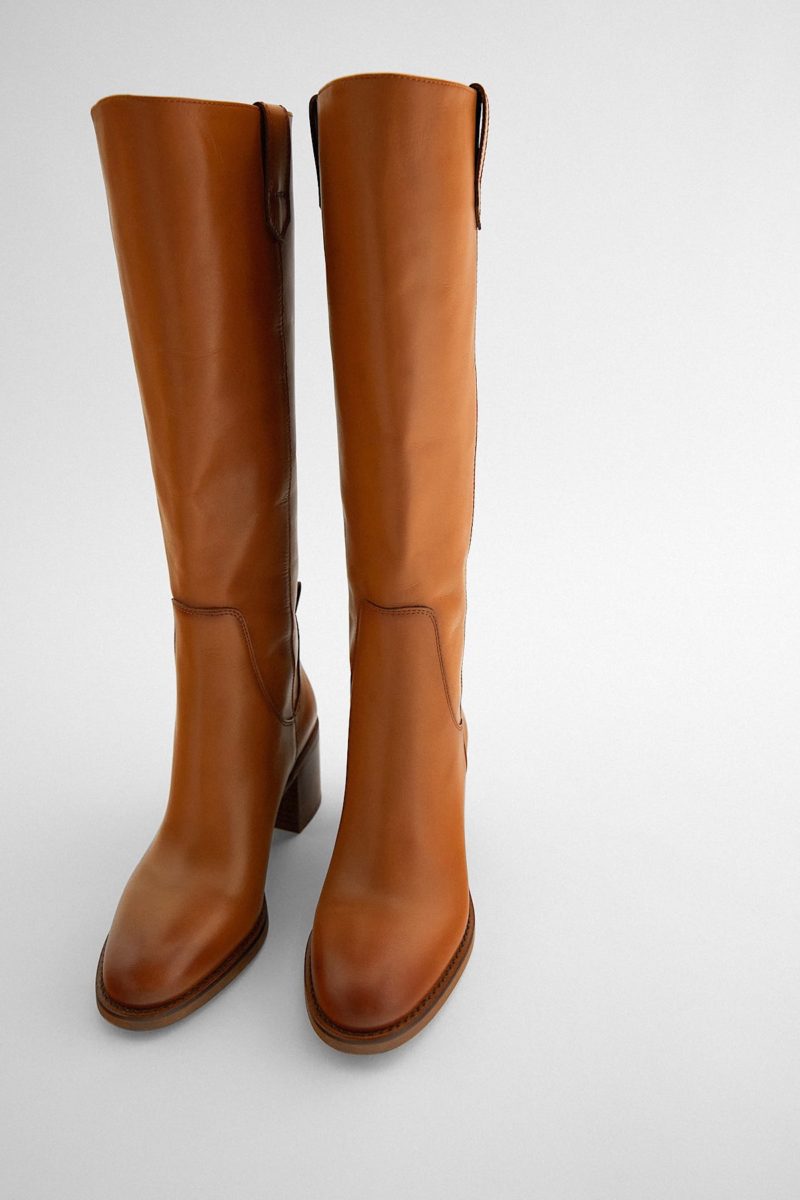 Tip 11: Something Old, Something Borrowed Accessories from the Bougie Chic Oldguards
Add something old or borrowed accessories for that Bougie Chic extra. An easy one is a vintage silk scarf you can easier find at designer consignment stores, like I Miss You Vintage in Toronto. Seriously, consider a Hermes silk scarf. Make sure the scarf comes with the signature orange box.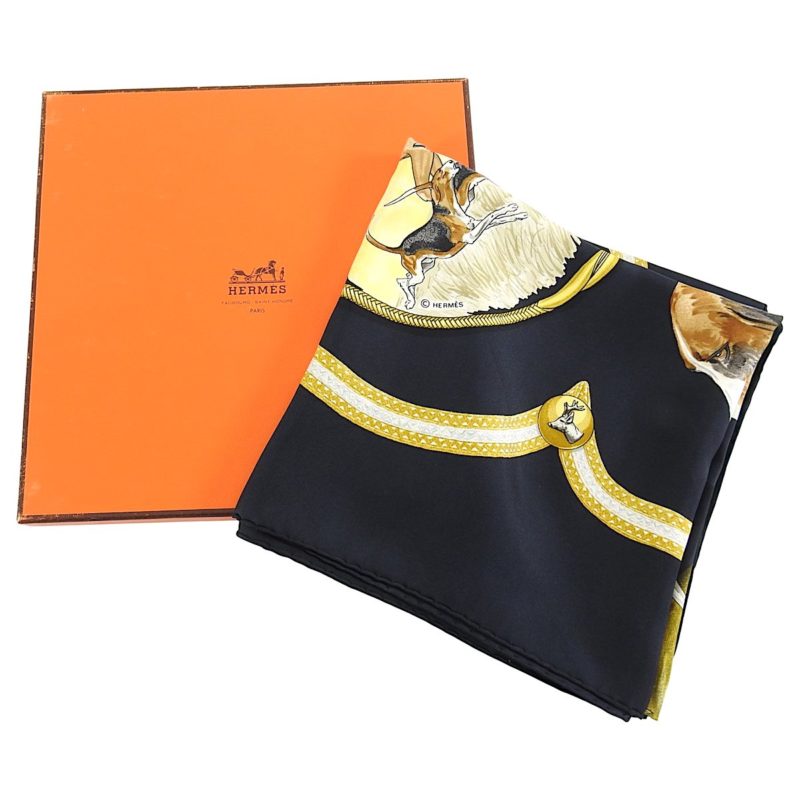 Tip 12: Fedora with a Brim that is not Floppy
Crown your tousled hair and smokey eyes with a Fedora with a firm brim. Remember, it's bougie chic and not boho chic. No floppy brims, please. Merci.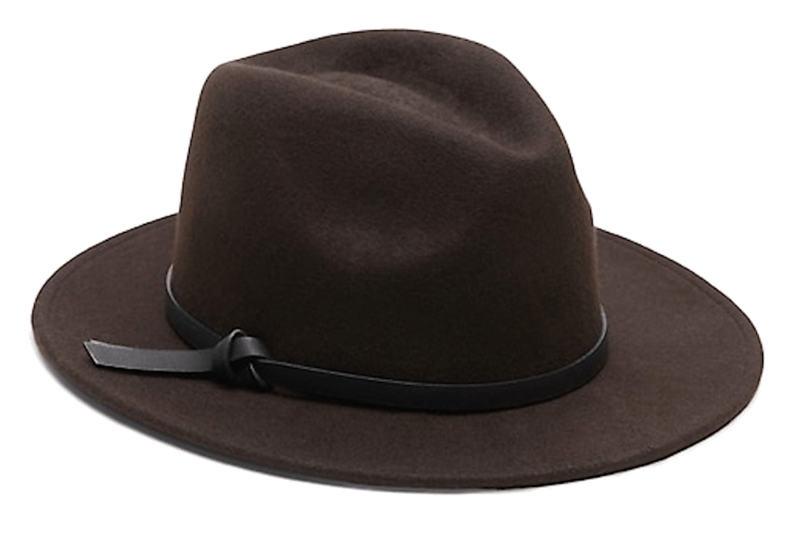 Tip 13: The Bougie and Chic Vintage-y Purse
Think chains and quilted for a vintage look purse. And if you do find one in an unusual colour like burgundy like this Sando Paris, just cop it!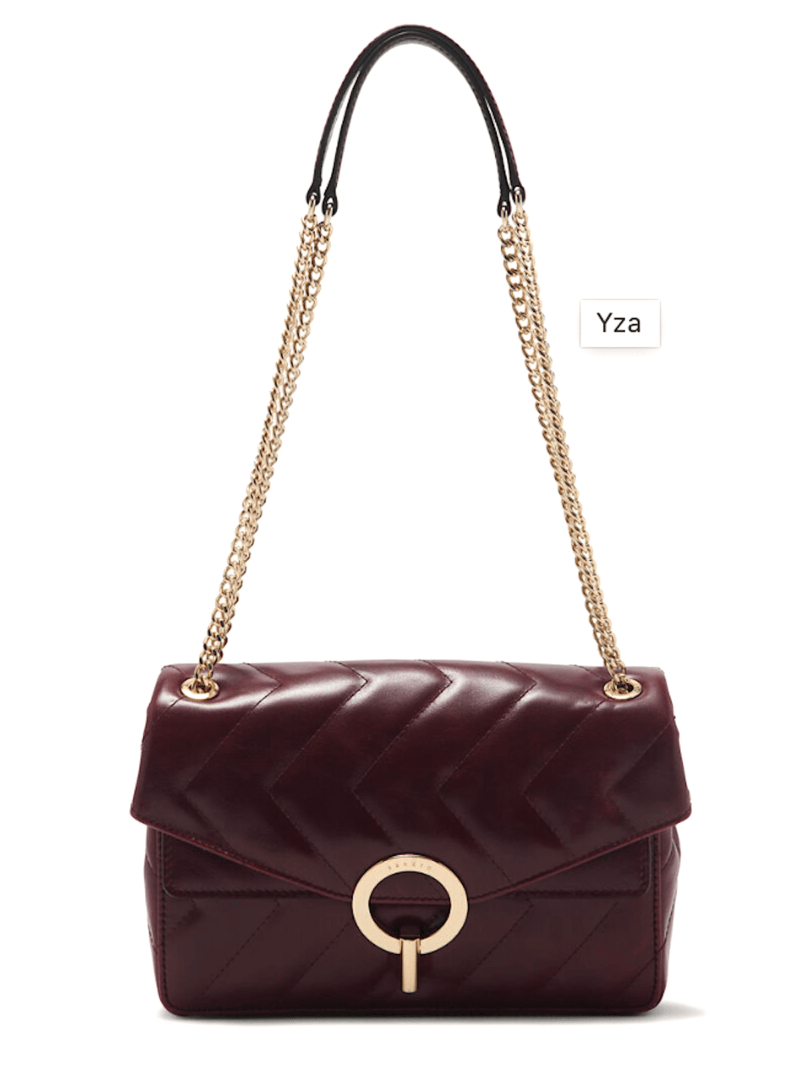 Bougie Chic French Style a la Bon-Chic-Bon-Genre
Time to get Bougie with a French Twist for Fall 2020. The look is simple. Simply mix traditional classics with a downtown feel. But don't just stop here; get inspired with other "Fashion Tips to Ease Your Style into Key Fall Runway Looks."