Every once in a while, as a listener, you hear a singer's voice that you feel a connection to. SSUN, a Toronto based, Shanghai-born and raised singer-songwriter is just that voice. Music has always been part of SSUN's life. Her mother is a singer and her father, a piano teacher, began teaching her musical composition at the age of three. Music has been in her blood ever since, culminating in the release of her first EP, Eclipse, which is on sale now.
She is equally at home  belting powerful ballads to singing smooth R&B tracks; SSUN's vocal agility and presence are formidable and reminiscent of other global stars in the Pop and R&B genres. She has had to battle stereotypes though:
"Living in North America has exposed me to stereotypes, too. For example, I was surprised to learn that a lot of North Americans assume all Asian musicians were K-Pop stars. There's so much more complexity to Asian artists! For one, we're not all Korean. I grew up in Shanghai with musically-talented parents."
SSUN is definitely someone to look out for, for her ability to bridge different genres and for her own brand of style. We had the chance to sit down with her recently to discuss her musical inspiration, what it was like for her to move to a different country and what challenges she faces in the wake of Asian American and Pacific Islander Heritage Month.
Dear Lover is such a plaintive song. Tell us more about what inspired it.
Music is always a way for me to express my feelings. I believe that especially as an artist, that you have to be very sensitive about what's happening around you. My EP project began last March, right at the beginning of the pandemic. Dear Lover is about love and loss if you take a look at the lyrics. It is for everyone that suffers from tragedy and I want to remind people to cherish what they have.
How has the pandemic affected your creativity as a singer/songwriter?
It definitely affected me a lot. Practically, things are more difficult than they were before. For example, we had a hard time booking a studio for recording or a theatre to shoot a music video in. On the other side, it's like what I said before – it gives me more inspiration for my music because of the situation. It gave me a different perspective to tell stories.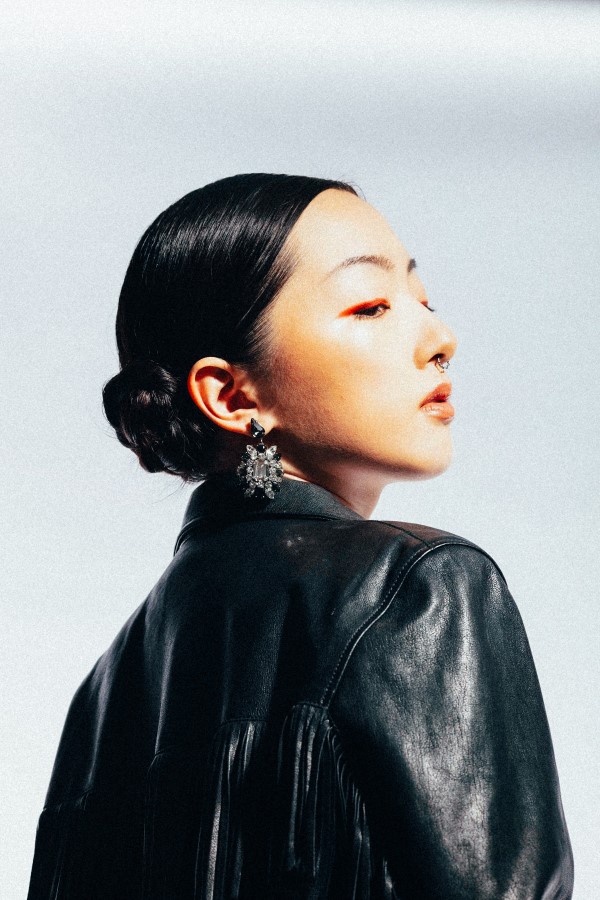 A lot has happened over the last year. It has been a time for people to speak out and demonstrate against racial inequality. Asian Canadians and Americans finally are having their struggles recognized, what does that mean to you?
The challenges for the Asian community this past year have created a lot of passion in all of us. I am proud to be Chinese and very happy to live in a multicultural city like Toronto. It has embraced my culture so much. It is tough for me to see the conflicts happening within our society today, especially when it is Anti-Asian. I am so happy to see that we are no longer suffering in silence. That is the first step and it's very important to understand the inequities in our society. We need to figure out how we can challenge that.
Another area in North America where there has been inequality for Asian performers is in the music world. As a Chinese artist, what challenges have you had to face?
I know that this isn't the reality for many people, and it may be different in Canada, but I've been lucky to not have directly faced those challenges in my career so far. I have a very diverse team that reflects different cultures and we try to support each other.  Toronto is such a multi-cultural city, so that helps. I hope that we get to the point, in the future where no one in our industry has to face discrimination again.
What was it like for you to move from Shanghai to Toronto in 2015?
I came here for university, but before that, I was in boarding schools since junior high school in Shanghai so I'm used to living in different environments. The first year living in Toronto was the most challenging. I was living in a new city; I had to make new friends and get used to a new way of studying in school. I was more comfortable after that first year. I found a lot of similarities between Shanghai and Toronto, that helped me feel more at home.
Many young artists that are trying to break into the music industry are frustrated when success doesn't happen overnight. How did you stay motivated and what advice to you have for others waiting to break through?
The first thing that you need to think about is what drives you – for me, it's passion. Music and the arts are about creativity. You need to make sure that the passion that you have inside is strong enough so that you don't give up on what you are doing. The key is that you have to know how to define success. Don't push yourself too hard. Have an open mind and enjoy making music and enjoy the process more.
If you could perform a dream duet, who would you sing with and why?
Right now, I would say The Weeknd. He is the go-to artist on my playlist, especially when I'm driving on the highway. I just enjoy his energy and his special vibe.
What is next for you in 2021 and beyond?
I am currently making more music. My next step will be releasing my new album next fall and I will be creating some new videos as well.