The Baby Doll is one of our favourite fashion looks this fall from our recent Fall 2020 Fashion Runway Looks article. Think loose shapes and comfort but in materials other than sweats. And remember the length is shorter and above the knee. The shorter length will work perfectly with this fall's taller boots. The Baby Doll Dress is the perfect way to ease yourself to the next level of your WFH comfort. Here are five top dresses you can buy now:
The Little Back Dress with a Twist
This little black dress is refreshed with this season's silhouette. The simple dress is just too adorable with the round neck and elbow-length sleeves. We love the textured weave fabric that takes black to the next level.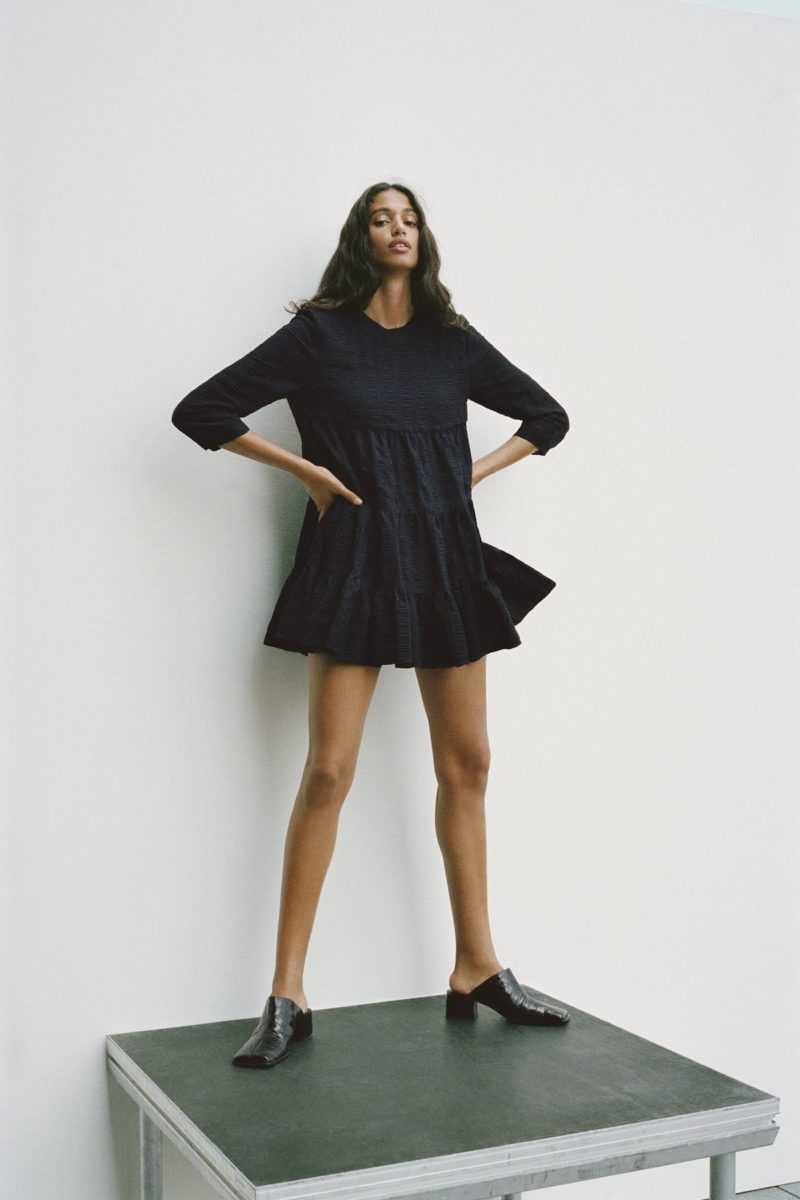 The Shirt Dress Updated for Fall
Say hello to the shirt dress that has been updated with a tiered, looser fit. The dusty orange is perfect for fall. If the orange is too bright for you, this poly-satin dress does come in blue. The dress is a little long and at  Joe Fresh's prices, who can say no to just one – get it in blue too!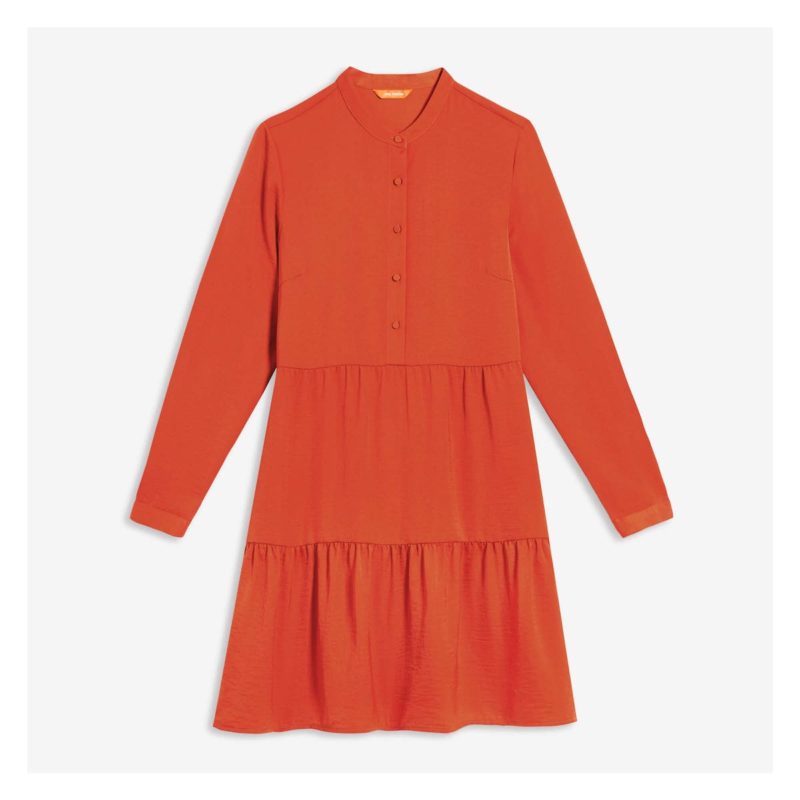 The Elegant Pearly Flower Fall Dress
Adorned with shiny little flowers with pearls, this loose fit dress is an elegant, feminine and romantic way to ease into Fall 2020. Oh yes, there is is the soft, fluid jersey slip lining with adjustable straps under the flower crochet.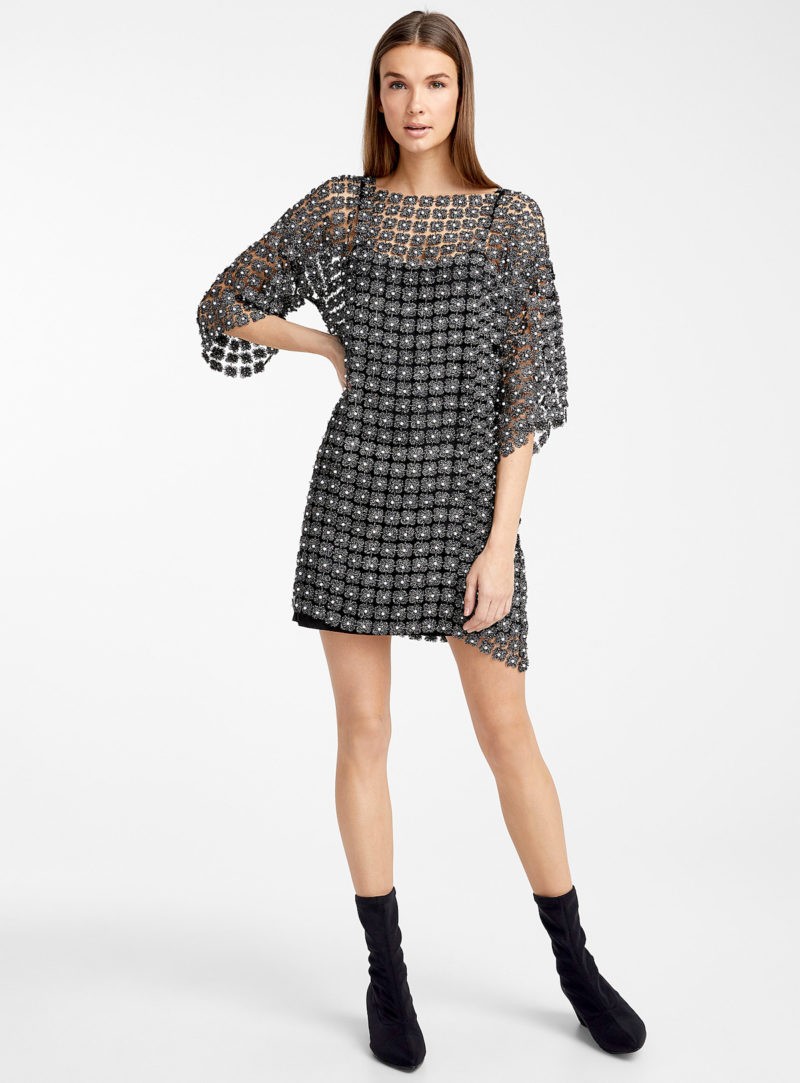 Boho & Free-Spirited Dress for Fall 2020
This pink dress is easy with a perfect hint of boho. The tiered design is definitely refreshing and in a colour that eases perfectly into Fall 2020.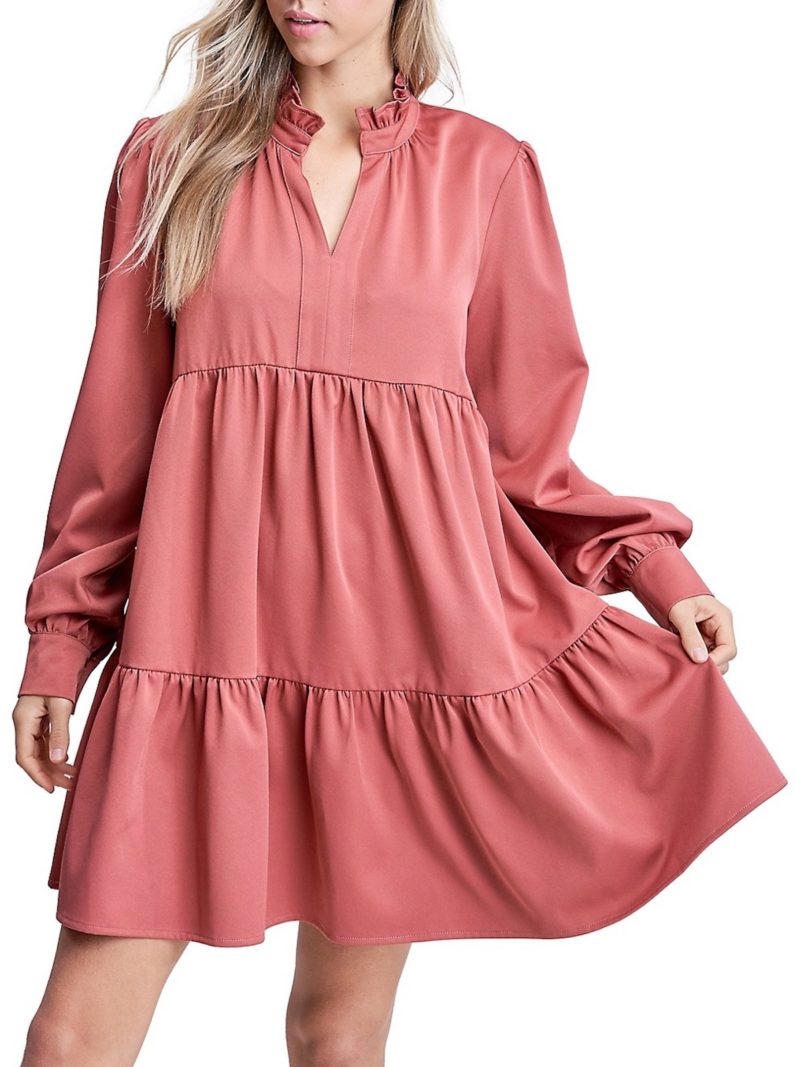 The Ultimate Romantic Baby Doll Dress
Flattering and feminine, the LEYORA dress from Ted Baker is an effortless, smart choice for all shapes. With a loose fit, this Ted Baker dress is in the brand's Elderflower print. Additionally, it has lace detailing that is simply divine. And depending on the occasion, wear this gorgeous dress with trainers or a pair of fall boots.
The Baby Doll Dress is Just One of Our Favourite Fall 2020 Looks
The Baby Doll Dress is the updated dress look that is flattering and feminine. We love the return to femininity this fall.  But don't just stop here, get inspired with other "Fashion Tips to Ease Your Style into Key Fall Runway Looks".