Planning a trip to Toronto soon? Check out some of my favorite places in town!
Where to eat?
Chotto Matte
The latest restaurant to make waves in Toronto! Chotto Matte already has international locations including Miami and New York, and has just opened its doors downtown. The lively restaurant offers Nikkei cuisine, a mix of Japanese and Peruvian food. Despite the very large space, the restaurant fills quickly, as after-work gatherings stretch until the evening! Sit at the bar if you want to enjoy a view of the kitchen, otherwise, the tables are great for groups as well as couples looking for a romantic dinner. We went there to taste new flavors spoil ourselves with a tasting menu that allows us to explore the chef's picks! We bet that Chotto Matte will become even busier as soon as the patio season starts.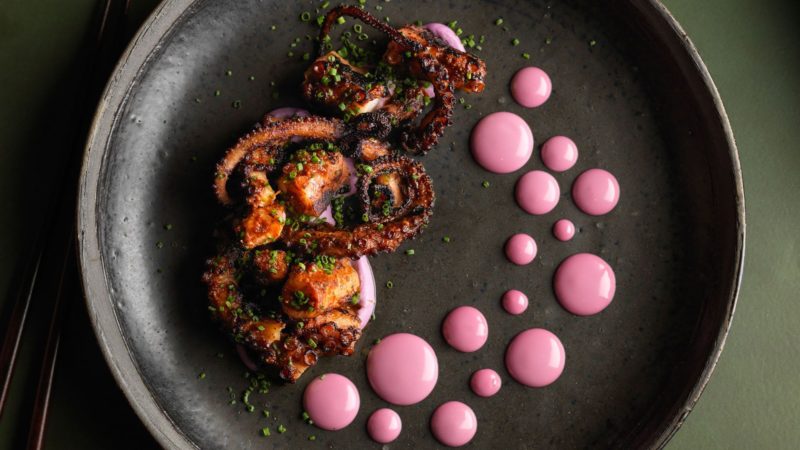 Reyna on King
The newest of the Reyna family, which also has a location in chic Yorkville, is my favourite place to sample delicious Mediterranean cuisine. The King Street location serves amazing dishes that are meant to be shared, and the beautiful décor makes the experience even more special. Please note: the restaurant is packed, even on weekdays! Our favourite dishes include manchego and cauliflower croquettes, fries (Greek, Spanish, up to you!) and Lebanese tacos. It's impossible not to feel transported on holiday here… Reyna is definitely one of our favourites in Toronto!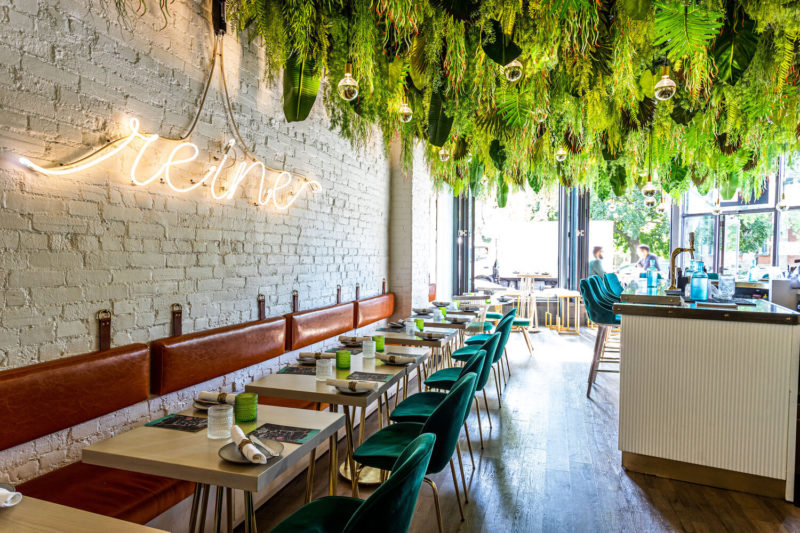 Where to sleep?
Holiday Inn Express Downtown
The recently renovated Holiday Inn Express Downtown is our latest Toronto discovery.  The chain offers an ideal location for business travelers, but also for tourists who are looking for an affordable and comfortable option. The rooms are spacious and modern, with a lovely view of the city of Toronto, and a hearty buffet is offered for breakfast. The hotel is a great option for people who want to spend a few days in Toronto and settle in their room. I, personally  spent more than three nights there recently on a business trip, and felt right at home! It's a hotel that you should visit!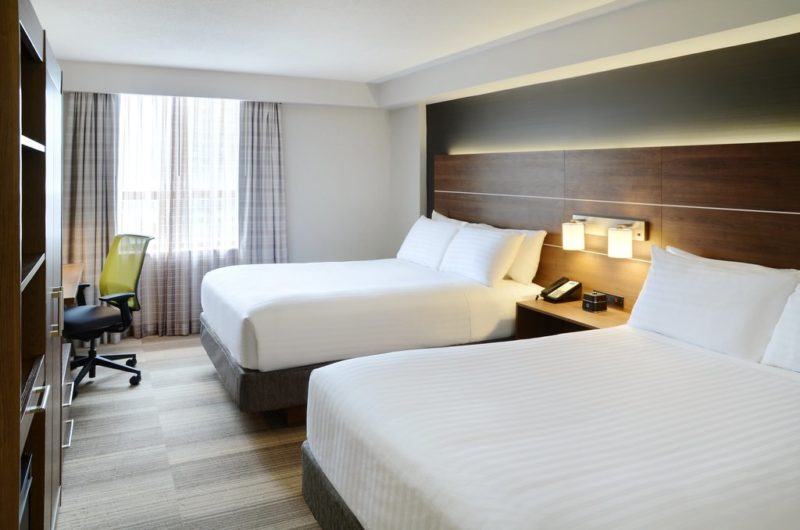 Bisha
A very hip hotel that you've already heard about on DIVINE; it remains one of our must-stays in the city. The rooms are decorated in a spectacular and very artistic way, mixing fashion, art and design in order to offer an out of this world experience. All the rooms are different, but we find the same trendy touch that makes the hotel such a special place. In addition, Bisha has a beautiful roof-top terrace next to Kost restaurant, which is great for brunch. You can also enjoy a drink at the ground-floor bar, which offers a subdued atmosphere. Bisha is a place to visit for a drink, or for the night!
What to do?
Eataly
The chain that celebrates Italian gastronomy has recently opened in Toronto, and you must pay a visit! There is a very large shopping area where you can find fine Italian products (handmade pasta, truffles, gourmet biscuits and fresh produce) as well as food counters and restaurants that serve excellent food! Stop there for lunch to taste deli or a good pizza, and finish it all with a delicious gelato before going shopping! Italy at your fingertips…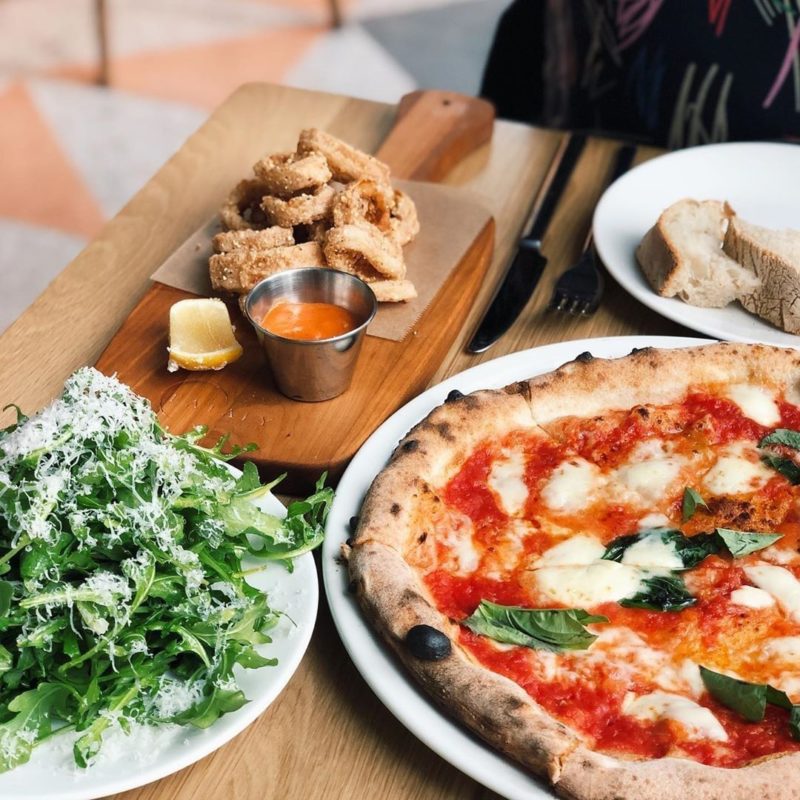 Nordstrom
Fancy a shopping trip? Don't miss a stop at Nordstrom, the ultimate luxury store chain, which offers a fabulous shopping experience. There are several big names including YSL and Fendi, and the place even has a sublime restaurant offering a delicious menu, perfect for lunch between purchases! Montreal residents: We're still waiting for the chain to open in our city, but in the meantime, the Toronto store is a must.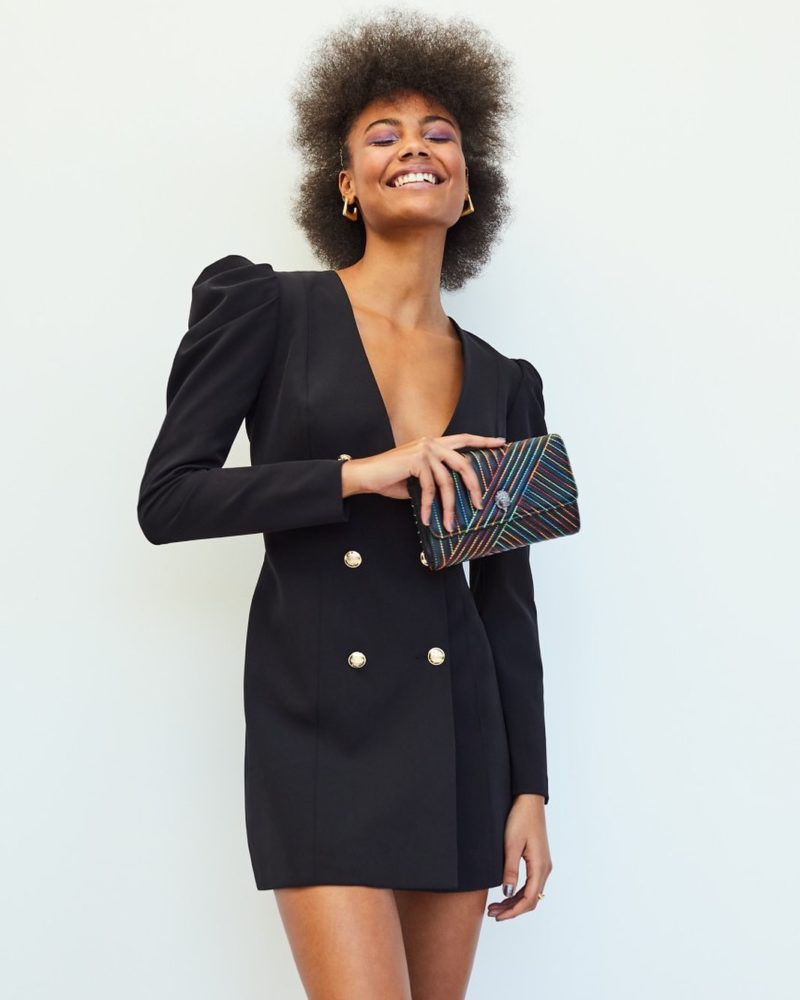 The BATA Shoe Museum
A great place for all fashion enthusiasts! This museum, which puts the shoe in the spotlight, offers special exhibits throughout the year, in addition to their flagship exhibits. You can dive into the world of footwear, an accessory that has evolved over the centuries.  It is where people with a passion for shoes can learn more about the fashion and history of their favourite accessory.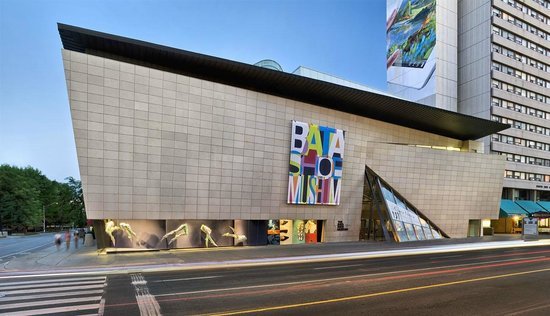 Do you have favourite places to visit in Toronto? Tell us in the comments below!