Here are our ten best Black Friday deals in Canada. The BIG question: are we truly getting the best deals and quality in this annual ritual? Use our pre-shopping checklist to avoid making unnecessary purchases in light of the environment and economy in these times. We can still shop in style though. And maybe have a glass of our favourite wine or cocktail. You may even dress up for fun this year as you click-to-buy.
The Pre-Shopping Checklist
Online shopping is a combination of logic & impulse. Here is a quick checklist before you head online to look for the deals.
Identify & prioritize what you need versus what you want. But don't deprive yourself. Being overly practical truly dulls your mind. And yes, if you see something that looks familiar, skip it as chances are you already have it somewhere in your house.
Set a budget as this will help you manage the impulse buys. I confess I often set a budget with a clear line-sight of how much more I can spend.
Shop small and shop local where possible during these times to help with your neighbourhood, hometown and Canada.
Seriously consider gently-used, especially if you are looking for designer items as many of them are barely used.
Skip buying too many "maybe" items as you will likely return it. A recent CBC Marketplace segment revealed that over 80% of Amazon Canada's returns end up in the landfills. Apparently, returning to the sellers does not make business sense. This also means that this waste is already factored into the prices you are paying.
#1 – The Power Winter Parka from Montreal
Noize from Montreal is the brand you need this winter. This jacket will shield you from conditions up to -30°C/-22°F. The coat is sustainable with recycled filled, vegan fur and water-resistant too. We love the high collar, removable hood and most of all, the length with the side zipper. This coat strikes the perfect balance of practicality & city chic. The Black Friday sale is 30% off with free shipping!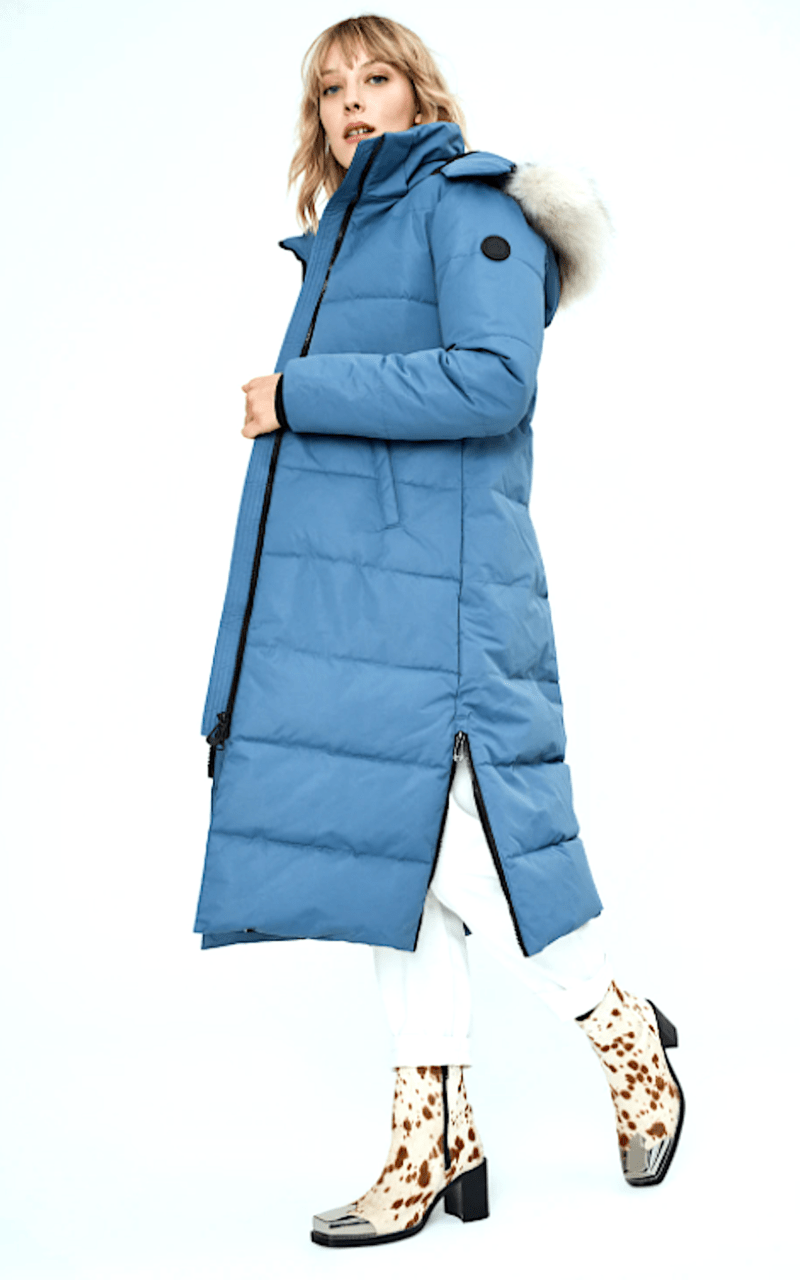 #2 – The Zoom-Ready Cashmere Splurge
Time to snap out of your Zoom fatigue with this cashmere tiger-print cardigan. We love this sassy piece from Lord & Taylor at Hudson's Bay, and it is 40% off. Yes, they do come in solid colours too.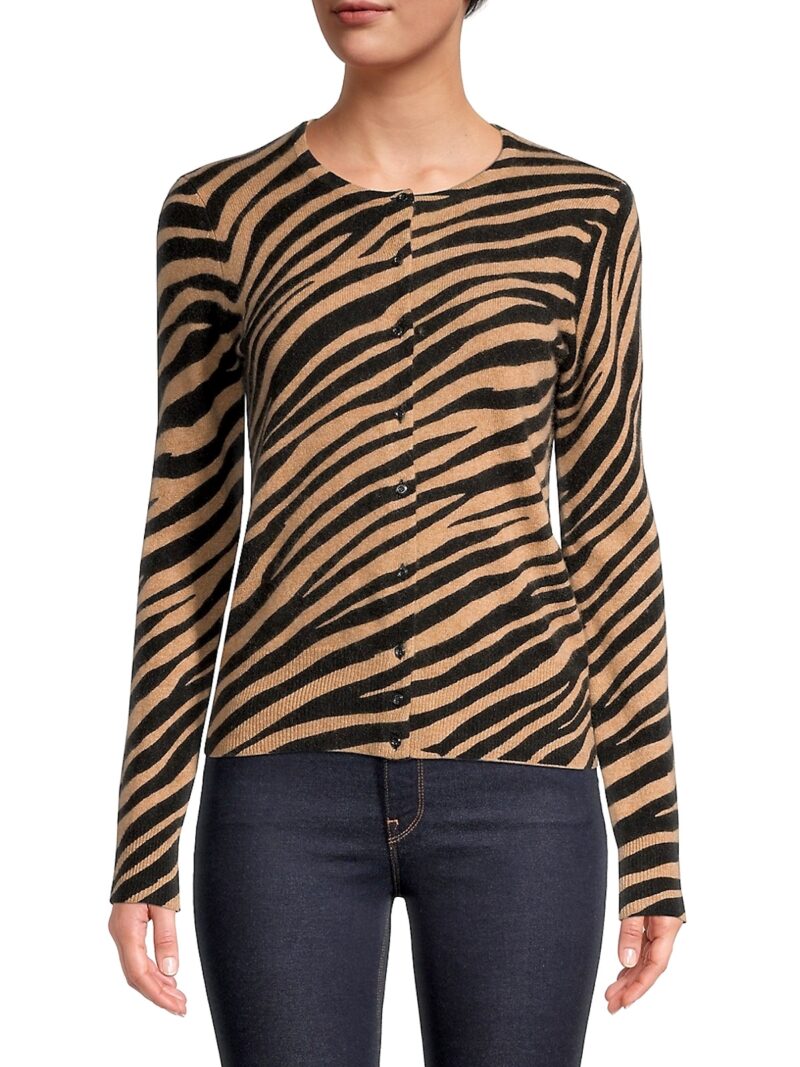 #3 – The Multi-Purpose Accessory You Need Now
Practical and chic is this find from Twinkle Links' Empowered Collection. Each necklace can be used as a mask chain, glasses chain, wrap bracelet, or simply a beautiful neckpiece. This comes in 15 finishes to match your unique style. For every EMPOWER Multipurpose Necklace purchased, Twinkle Links will donate to Ernestine's Women's Shelter. From Nov 27-30, the lovely founder, Sally Leung (pictured below), is offering 40 percent off her entire selection of bracelets and chains. Support small, shop local and spend with this amazing female entrepreneur.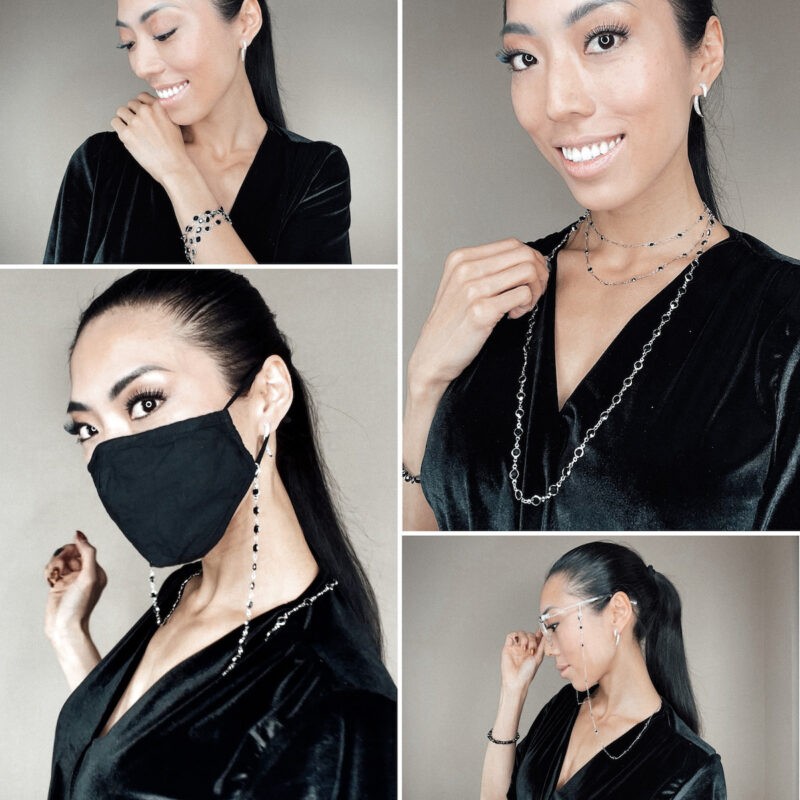 #4 – Naughty or Nice Heels from Canada's House of Hayla
These heels are the perfect escape from our new life in sweats and uber comfort. We love all 15 pantone shades with the matching insole and sole finish from this collection from House of Hayla. Best of all, this is their first-ever sale of the classic HOH Mono Heels at 50%. Before your logic takes over, this is definitely a special purchase for the holidays. Who knows, they may even spice things up at home! Last but not least, you are also supporting Toronto's Hayla Amini and her PETA-approved vegan creations. Oh yes, buy two, and you get free shipping.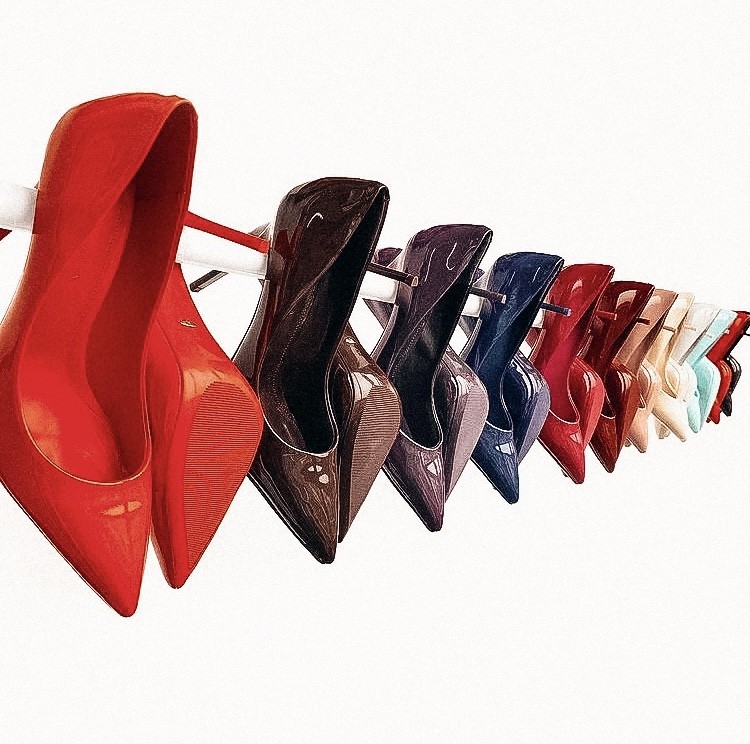 #5 – Get Calm & Dewy even for Sensitive Skin
With the change in weather, skincare is more important than ever. We love this award-winning skincare set from Toronto's Iremia Skincare. Start with their velvety Soothing Lotion that is blended with African Mahogany Tree Bark Extract to improve skin elasticity, stimulate collagen & smooth out fine lines, pores and wrinkles. Complete this self-care ritual with their nutrient-dense Restorative Facial Oil and cooling Nara Jade Facial Roller. "Creating something that would help me manage my sensitive and reactive skin has been a dream, and I hope that my products will help others in their journey to calm healthy skin," says founder Elaine Li. Take advantage of this 20% off offer for this year's Black Friday.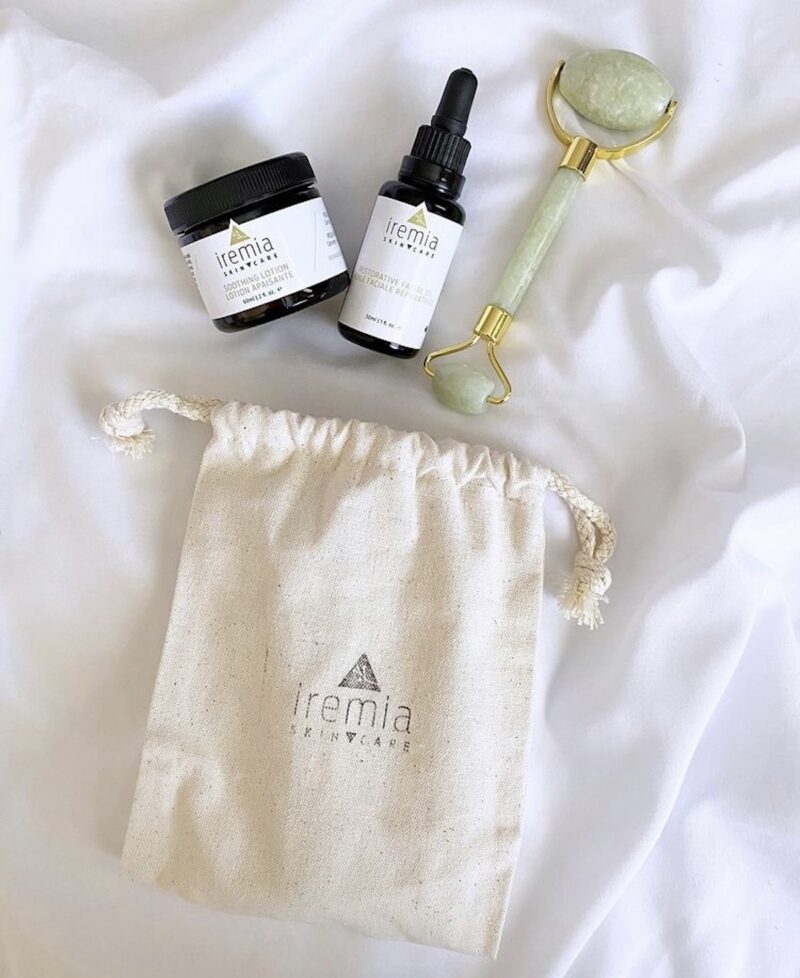 #6 – The Updated Classic Handbag to Invest in for Easy Chic
What is a shopping guide without a handbag! Our pick is this updated AllSaints Hobo from Nordstrom Canada. Hobo bags are true classics. We love the Beaumont Hobo bag for the modernity: exposed seams and chain detailing. The spacious compartment will hold our necessities and more. Nab this Black Friday deal with the 30% off.
#7 – Retro Tracksuit for the Little Ones
Remember United Colors of Benetton and when life was simpler? Yes, there is have a revival of the brand for all ages. And you can find it at my favourites store, Simons. This fun sweat tracksuit comes in three colours in sizes from 6 months to 4 years. For Black Friday, you save $20 off and still get to collect points on the store's great reward program too.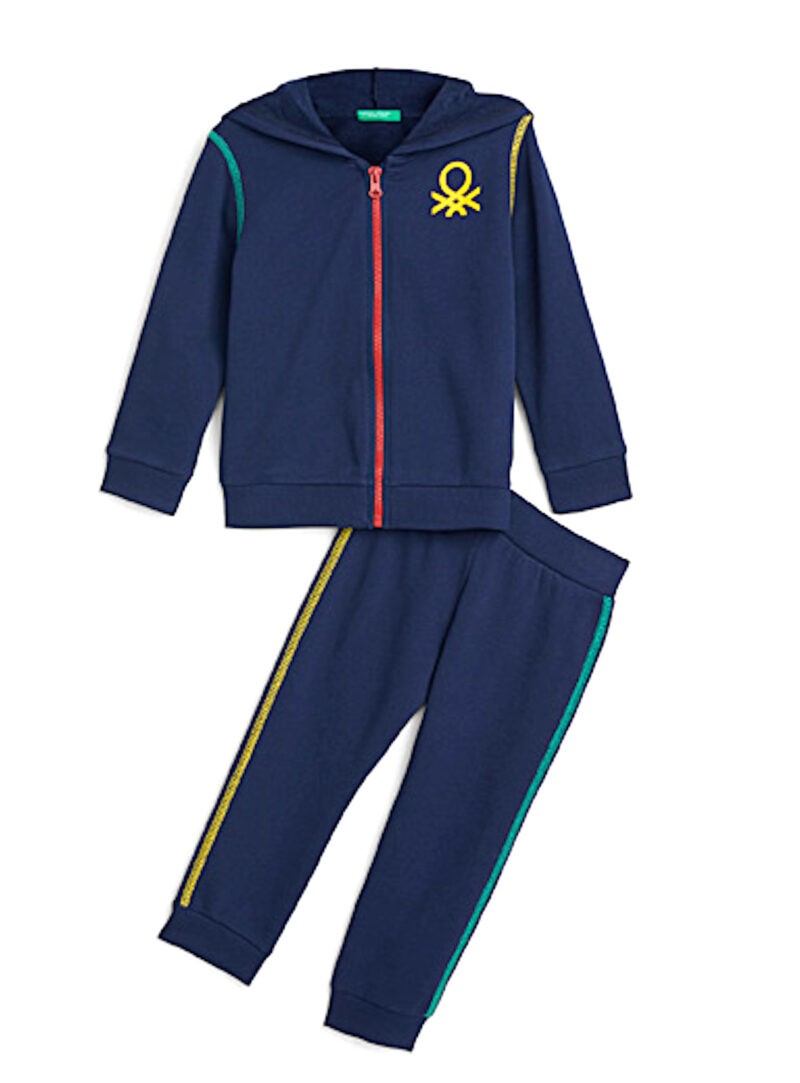 #8 – Spiffy Him Up with this Updated Fairisle Sweater
Take this opportunity to shop ahead for festive gifting. This updated Fairisle crewneck sweater will spiffy your partner or family member up without compromising the ease of Mark's Wearhouse. The store is offering a BOGO 50% off for this Black Friday. Browse ahead online, and see what else you can pick up.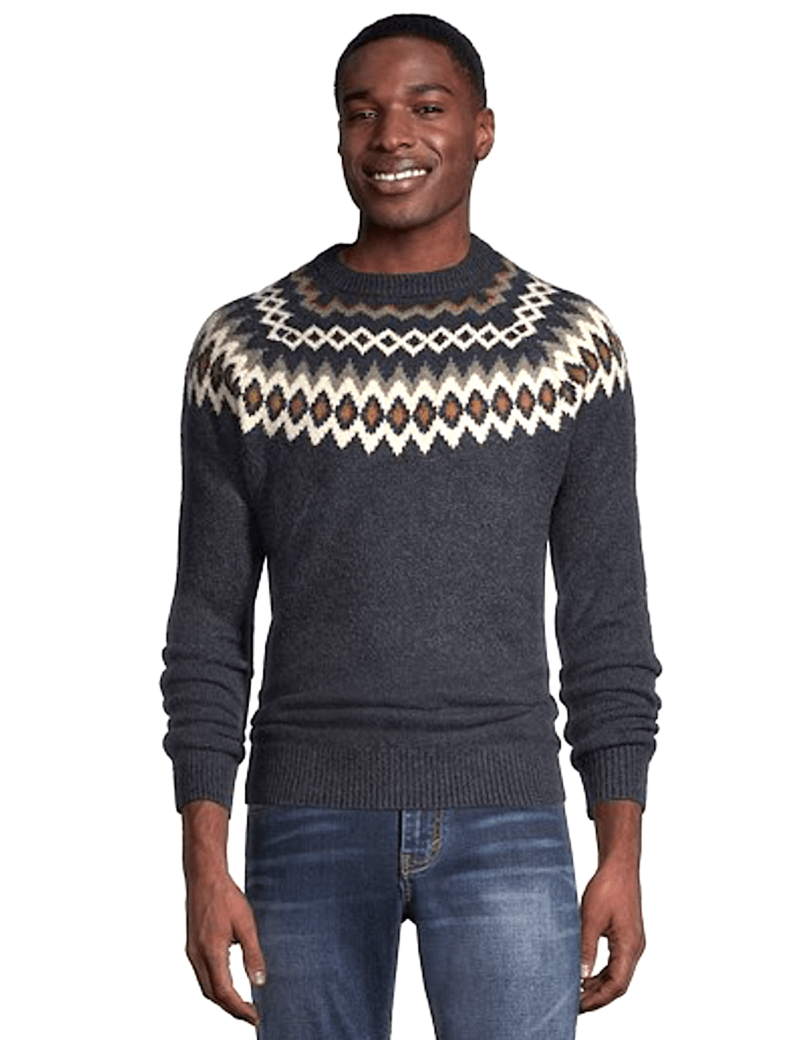 #9 – The Weighted Blanket for Better Sleep like a Yogi
This find is totally unexpected for us, but we have to include this as one of our Black Friday deals. Weighted blankets prepare your body for rest by calming your heart rate and breathing and getting you to sleep more easily, and wake up feeling refreshed. This blanket is the perfect alternative to the yin yoga as yoga studios seem to be constantly closing and re-opening. The special pricing is good from now till December 6, 2020.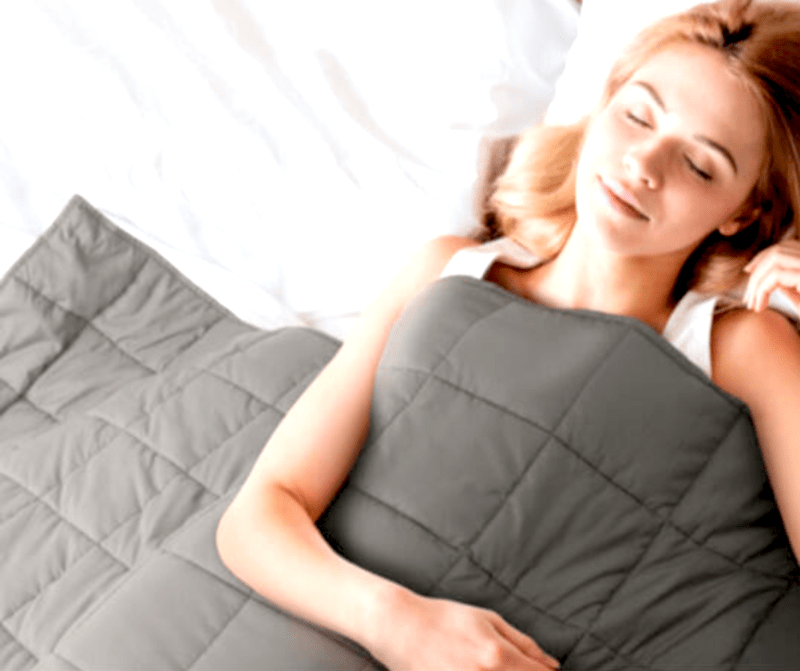 #10 – The Ultimate Dreamy Vacuum
Since we have been spending all this time at home, perhaps we should seriously consider a Dyson, if you do not already own one. The Dyson V11 has twice the suction of any cordless vacuum and comes with intelligent cleaning modes. This top-of-line model does start at $799, and less expensive models are available. Dyson will be offering $200 off on select models that are yet to be announced. It is a lot of money, especially these days, but one can only dream. If you can squeeze it into your budget, seriously think about this.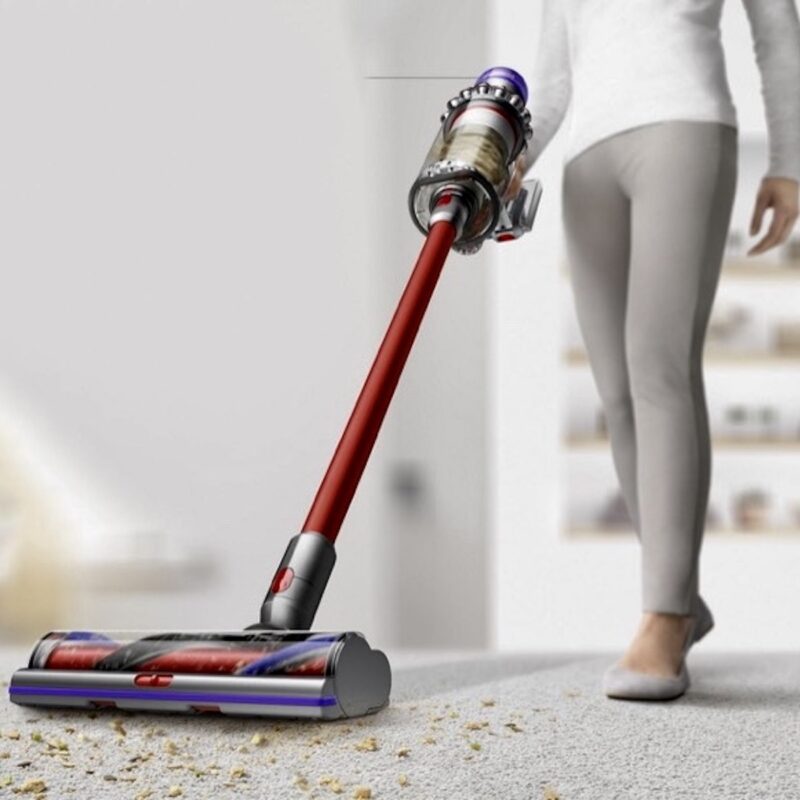 Here are our 10 Best Black Friday Deals in Canada…
with seven iconic and three new Canadian brands. The ten items cover self-care, personal style to things for the family and even for the home. Before you do start shopping, remember to review our pre-shopping checklist. With this smart gameplan, you will nab the best deals in Canada for this year's Black Friday.