Multiple Sclerosis (MS) is Canada's disease, with 11 new cases being diagnosed each day.  According to the Multiple Sclerosis Society of Canada:
"MS is currently classified as an autoimmune disease of the central nervous system (brain, spinal cord, and optic nerves). The disease attacks myelin, the protective covering of the nerves, causing inflammation and often damaging the myelin. Myelin is necessary for the transmission of nerve impulses through nerve fibres. If damage to myelin is slight, nerve impulses travel with minor interruptions; however, if damage is substantial and if scar tissue replaces the myelin, nerve impulses may be completely disrupted, and the nerve fibres themselves can be damaged."
Symptoms of the MS include extreme fatigue, lack of coordination, weakness, tingling, impaired sensation, vision problems, bladder problems, cognitive impairment and mood changes.   Sadly, there is no cure, but research is getting closer to finding one every day.  MS is three times as likely to impact women as men. It usually strikes people between the ages of 20-49, in the prime of their life.  To learn more about the disease, and what we can do to help, we turned to Pamela Valentine, the President and CEO of the Multiple Sclerosis Society of Canada.  Pamela is a trained neuroscientist, published researcher and has been awarded Hotchkiss Brain Institute Alumni of the Year, Canadian Psychological Association of Excellence, and the Neuroscience Canada Foundation Award.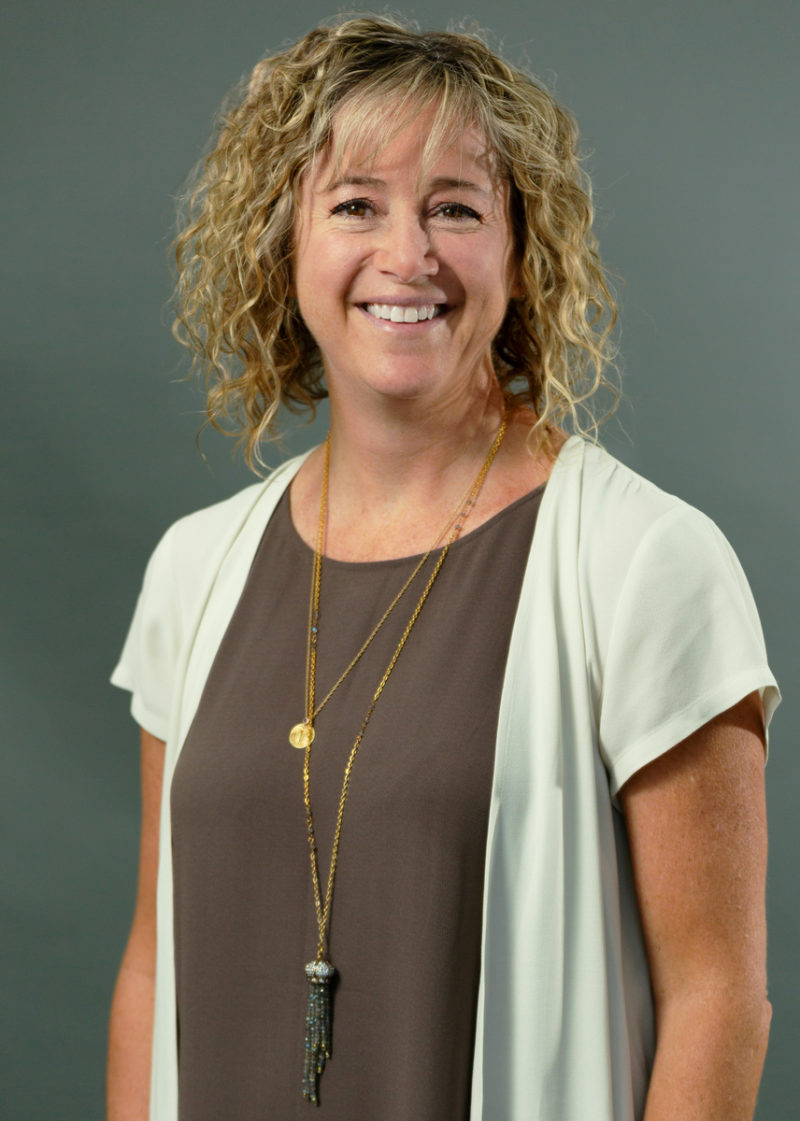 Canada has the highest rate of MS in the world, yet we hear so little about the disease. It's still a mystery to many.  Why do you think that we have the highest rate and why is there still so little known about the disease?
We really don't know, but I often use the analogy of a perfect storm.  MS is a complicated disease in which there are a multitude of factors that can result in the expression of the disease; some of which may be genetic, others may be environmental and when they come together in that perfect storm, you have MS.  We know some of those factors, but we don't know all of them.  Some of those factors happen to be high in Canada and other countries and a number of environmental factors play into that.  We try on a daily basis to let people know, because we consider this to be Canada's disease in a way because the numbers are so high.
I often think that people don't know that somebody has MS because they may seem fine at times.  They might not fit the visual image of what MS can look like.  It's invisible at times.  There are two forms of the disease, relapsing remitting which can be episodic in nature so somebody may be fine one day and not be able to get out of bed the next day.  Then, there are progressive forms where somebody progressively experiences levels of disability over the course of the disease.  For some people, that progression can happen quite quickly, and for other people very slowly. It's very individual.
How can we be better allies to people with MS both as peers and potentially as employers?
Be open and understanding of those that have the disease.  There has to be a real recognition of the unpredictability.  I think about the reality of us all living with the unpredictability of COVID-19 right now.  That's what somebody who has MS lives with all the time.  We have been advocating strongly at the federal level for extending EI benefits from 15 to 26 weeks. There has to be a recognition that this is episodic for many people.  For employers, peers and family members, just having that understanding that somebody may go for years and be fine and then have an episode is important.  We now have a better understanding of what the unpredictability of a disease feels like.
I think that there is a bit of stigma with people not wanting to talk about MS because they aren't feeling unwell all the time. People may not want to let their employers know if they are feeling relatively well. That's why we are so happy when somebody that has visibility like soccer star, Christine Sinclair has a willingness to talk about it.  Those stories and voices are so important in getting beyond the stigma.
You have been an outspoken advocate for "episodic disabilities", including MS.  How has the new reality benefited or hurt people with conditions like MS?
I hope that as a society that we are gaining an understanding that would allow for it to be better for the person who is living with MS.  That as employers or members of a community that we have a much greater understanding of what it means to be that vulnerable.  For the person that is living with MS, it's added a level of uncertainty.  We don't know what getting COVID-19 is going to mean for the person with MS.  We don't understand what it means if they are on particular disease modifying therapies and how that will play out.
People living with MS already, generally speaking, often have challenges with their financial situations because of not being able to work.  This adds to that stress for sure.  I think that there has been a real challenge for people in terms of accessing the normal support structures that they would usually have under no COVID, whether that's access to their neurologist, physiotherapist, massage therapist or whoever they see to manage the symptoms of the disease.
People living with MS are more at risk for mental health issues than the general population and then you add the stressor of COVID-19.  From the folks that I talk to regularly who are living with MS, that's a big concern for them.  They are probably going to be living with constraints due to COVID-19 for a longer period of time than some of us who may be able to get back to work sooner because we are less at risk.  I hope that one of the positive outcomes that we have is that as a society, we have a better understanding of what it might mean to be living vulnerably.
The MS Society provides advocacy support, but people with MS will have to advocate for themselves from time to time.  Patients often fear or lack the confidence to question doctors.  What advice do you have for patients with MS when it comes to advocating for their own health?
One of the jobs that we see as being important to us is providing topical, fast, quality information for people.  Having an understanding of what evidence is there and what evidence is lacking is really important for the dialogue that people are having with their health care providers.  It's also important to have someone in your corner.  We have peer support programs in place so that somebody that is at a particular point in their disease has the ability to phone somebody else and talk to them about what it means.  Having a family member or a friend being able to be in some of those conversations and providing you with support as you make decisions is crucial. It is a complicated disease and there are complicated decisions that you have to make as a patient.
We want to make sure that people have good evidence at their fingertips, that they have the information that they need and that they have the proper support to talk through that.  We run a knowledge network which is a phone service that anyone across the country can access if they have a question and want to get some information.  We provide as much support as we can in enabling people to have those conversations with care providers and make decisions that are right for them.  What is right for one person won't necessarily be right for the other.  You need to think about the individualized path that somebody chooses in how they are going to manage their disease.  Some people are able to manage it with nutrition, exercise and a more natural approach and for other people, it means a disease modifying therapy. We want to encourage the right decisions and the right path for those people.
Can you talk a little bit about the holistic approach of using nutrition and exercise if you have MS?
There is a breadth of information and the jury is still out on diet.  There are certainly a number of dietary approaches and I wouldn't want to recommend one over the other without the individual with MS having a conversation with their care provider.  There is a host of nutrition approaches that people have anecdotally described as being successful.  I think that people need to follow their own path on what works for them.
Twenty years ago, what a neurologist would have told somebody with MS about exercise is go home and don't do anything.  Today, we know that exercise has great benefits.  What works as an exercise regime for one person might be different than what works for another, but we generally know that exercise is beneficial.  It keeps you moving, keeps your cardiovascular system healthier and that generally, it has long term impact on the trajectory of the disease.  We know that people use physiotherapy or physiotherapy guided movements to help keep themselves mobile.
We also know that there is a huge feeling of isolation for the person living with MS. Having peer support impacts mental health as do mental health approaches like a therapist.  The individual has to pick and choose what works for them, whether it's being part of a group or just a peer that they can call once a month.  There is a breadth of solutions that people can access to help them figure out what works for them.  But we know today that diet, exercise and keeping yourself mentally healthy have an outcome on your disease.
People need hope when they are fighting against a disease.  What are the good news stories about new treatments on the horizon?
What we've come to learn over the last 10 to 15 years in the MS space is really remarkable.  There has been a ton of research investment and I would say that investment has really paid off.  We've got a long way to go, but we've come a long way.  Fifteen years ago, we had three disease modifying therapies available; today we have 14 or 15.  There are much more effective treatments available.  We know can diagnose earlier.  We can identify earlier. We can treat earlier and that makes a huge trajectory on one's life with the disease.
We also know much more about the holistic picture including the effect of diet, exercise and the appropriate mental health support.  All of that means that we have a much better picture today than we had 15 years ago.  It's not that we don't need to keep our foot on the gas on research and search for the cure.  I often talk about there not being a cure, but multiple cures that are going to eliminate this disease in the future.
Our world has changed due to the pandemic.  Many organizations like the MS Society of Canada depend on charity walks and other in person events for fundraising.  What can people do to support the MS Society right now?
It's had a massive impact.  Our revenue streams are down somewhere between 50-70% at a time when the need for Canada's most vulnerable citizens has never been greater.  The charitable sector is at a crisis point.  You can donate on our site.  You can get involved on our virtual platform that we've dubbed We Challenge MS.  You can do anything that you want to raise money.  We have done our MS Walk and we are doing our MS Bike – all virtually.  We have a couple of events happening this fall.  We are doing a new MS Run on September 12.  We also have a new culinary festival called "Savour" happening in early October.
Burgers to Beat MS is a campaign that we've been running with A&W Canada for 13 years.  A&W Canada's goal is to raise over $1.5 million for the MS Society through this year's Burgers to Beat MS, bringing the campaign total to more than $17 million raised in support of the MS Society. A&W is going to donate $2 for every Teen Burger sold on that day either through A&W Mobile Ordering, drive through, delivery through third parties like UBER Eats, dine-in or take out.  Leading up to August 19th, Canadians can support the campaign by rounding up their bill with any purchase, by making an online donation at BurgersToBeatMS.ca, or by adding a donation when ordering through A&W's mobile app.  We would love the support.
All I can say is please help at a time when people with MS really need us to be there.
Content updated, August 9, 2021