On Saturday, December 3, 2022, more than 800 guests converged at Toronto's Beanfield Centre for Canada's Walk of Fame Gala. The event, which celebrates Canadian excellence and achievement, welcomed stars, philanthropists and business leaders to celebrate this year's Inductees and Honourees.
"It is an honour and privilege to bring together so many extraordinary Canadians and tell powerful stories that inspire us, connect us and remind us of why we love Canada," said Jeffrey Latimer, CEO of Canada's Walk of Fame.
Canada's Walk of Fame Gala was hosted by etalk's Traci Melchor and iHeart Radio's Jamar McNeil. The evening kicked off with a tribute to 2022 Inductee Deborah Cox from Grammy Award nominees Melanie Fiona and Glenn Lewis, JUNO-nominated James Baley and beloved drag performers Tynomi Banks and Jada Shada Hudson (Canada's Drag Race), who performed Cox's biggest hits. Los Angeles-based legendary music producers Jimmy Jam and Terry Lewis flew to Toronto for the first time to present the songstress with her induction.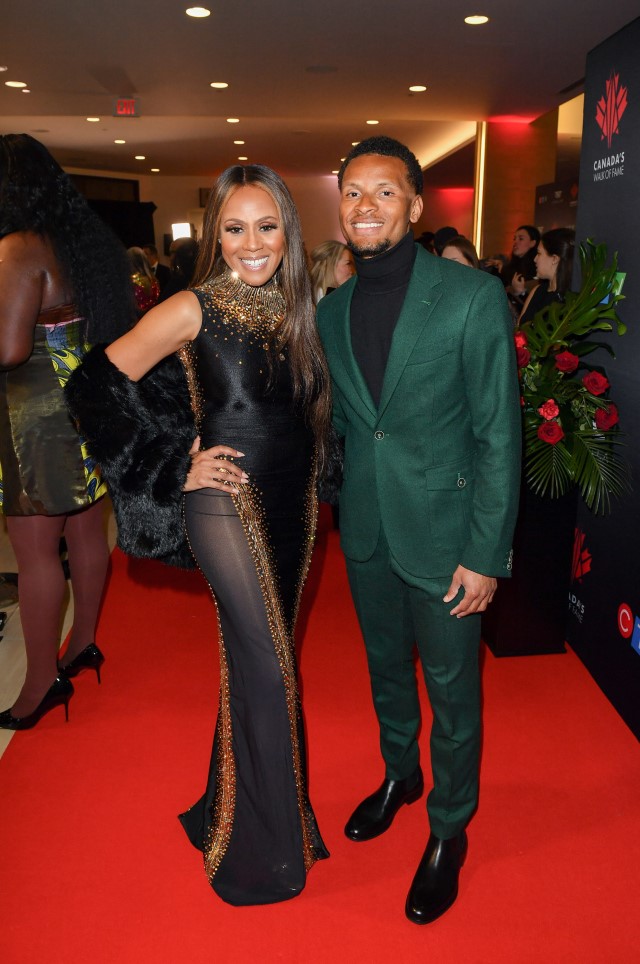 Acclaimed American filmmaker and producer Joel Silver (Lethal Weapon, Die Hard) was on hand to recognize the achievements of Director X.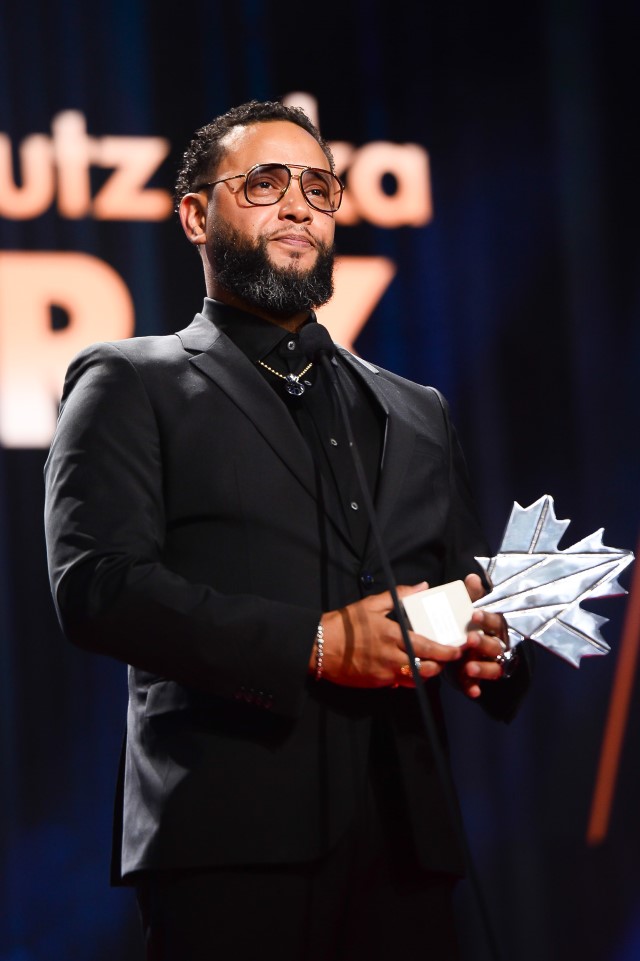 Comedian Ronny Chieng (The Daily Show/Crazy Rich Asians) paid tribute to Just for Laughs/Juste Pour Rire. Special tributes were also received from internationally renowned comedian Kevin Hart, The Tonight Show's host, Jimmy Fallon, and 2009 Inductee Howie Mandel made a cameo as a hologram. Accepting for Just For Laughs/Juste pour rire were Bruce Hills, president of JFL and Charles Décarie, CEO and President of JFL Group.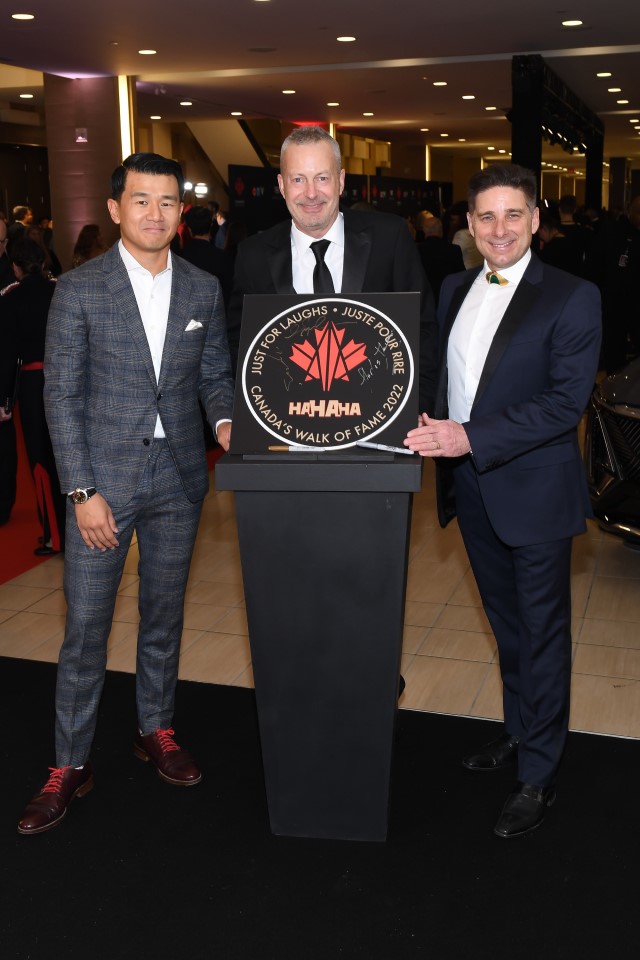 Past Inductee Helen Shaver (2004), presented for award-winning actor Tatiana Maslany and Jason Priestley (2016) shared a video message for the 'She-Hulk' star.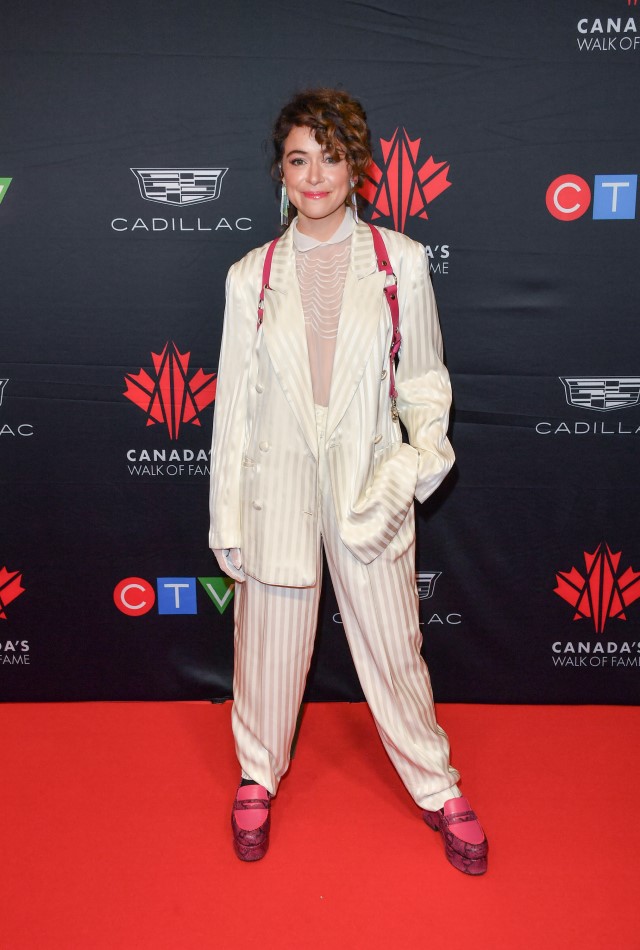 Poet and author Margaret Atwood (2001) returned to honour Canada's most recognized literary advocate, Heather Reisman. Award-winning singer-songwriter Buffy Sainte-Marie (1998) recognized The Tragically Hip for their social and environmental pursuits.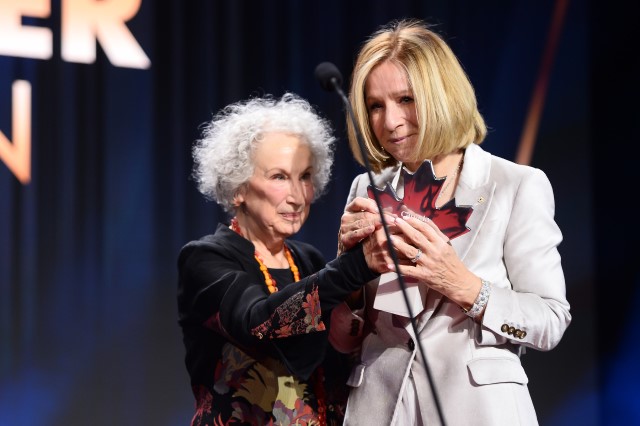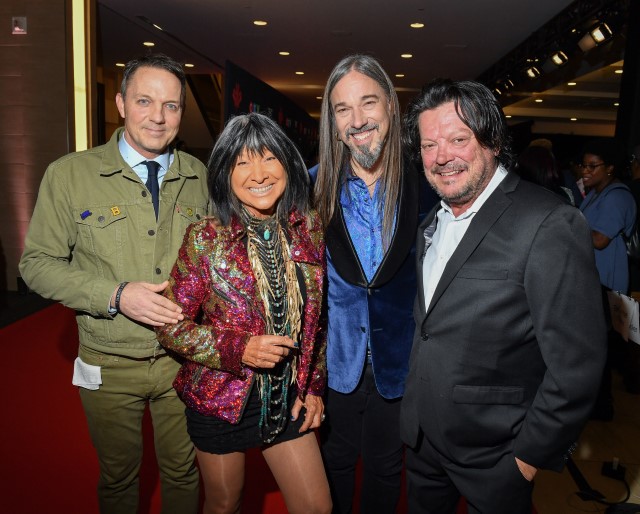 Lisa LaFlamme, Peter Mansbridge and Amanda Lang honoured legendary broadcaster Barbara Frum, along with her children, Linda Frum, Former Senator of Canada, and social and political commentator David Frum, accepted the induction on behalf of their late mother.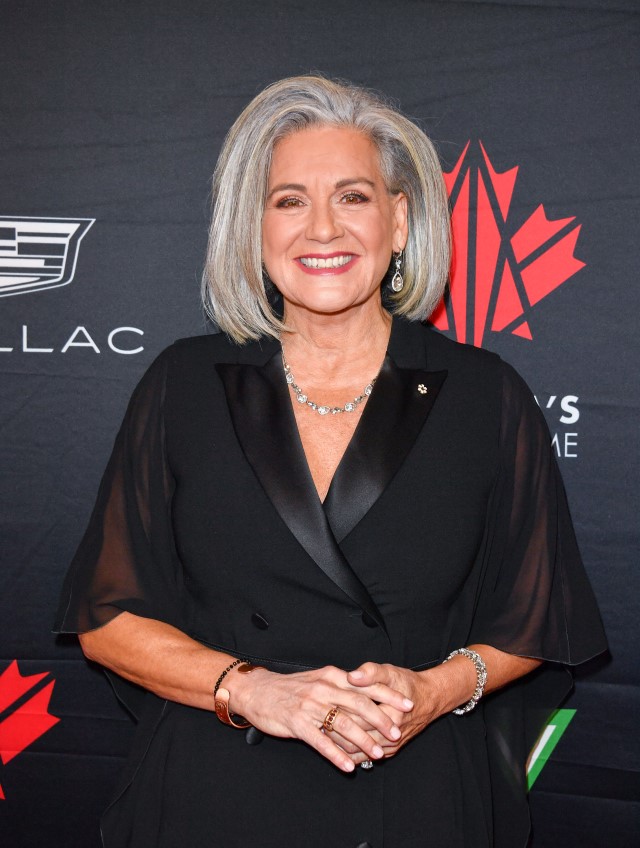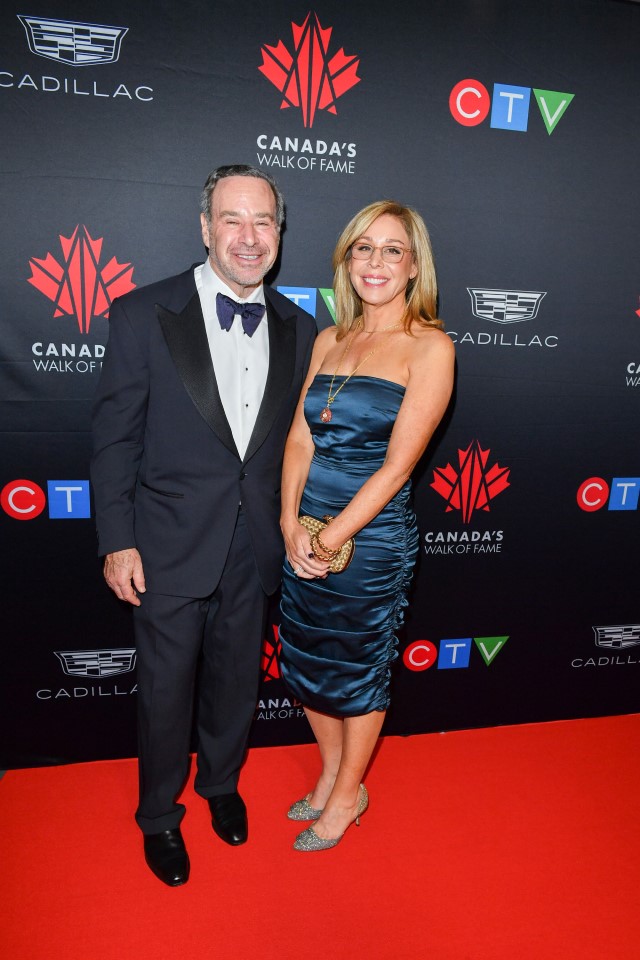 Olympic medalist Andre De Grasse took to the stage to acknowledge the late Lionel Conacher as an inspiration in his career. Also on hand to pay tribute to the greatest all-around athlete were multiple generations of Conachers, including his grandson Lionel Conacher and great-grandchild Chas Conacher who gave a moving speech about his great-grandfather's legacy.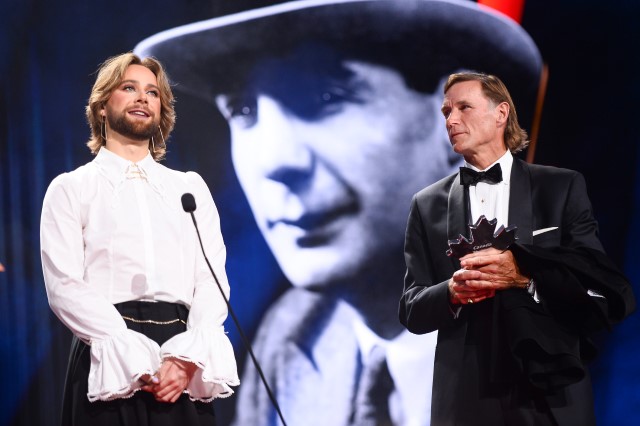 Also honoured were this year's National Hero Honour recipient, renewable power entrepreneur, philanthropist and steadfast supporter of Ukraine, James Temerty, and acclaimed band Arkells who accepted as the 2022 Allan Slaight Music Impact Honourees.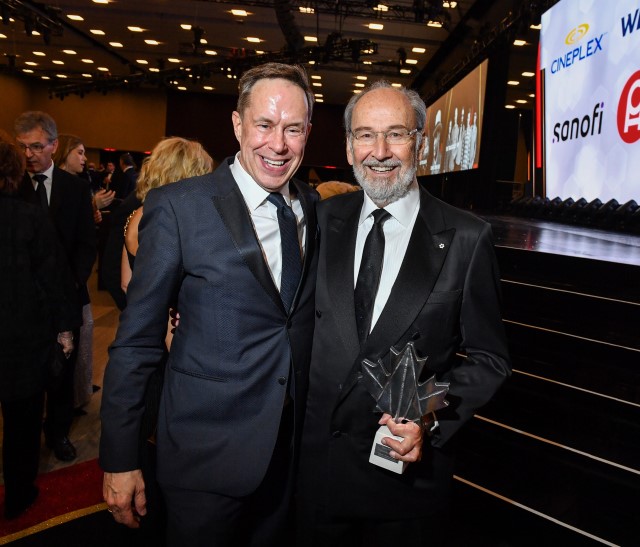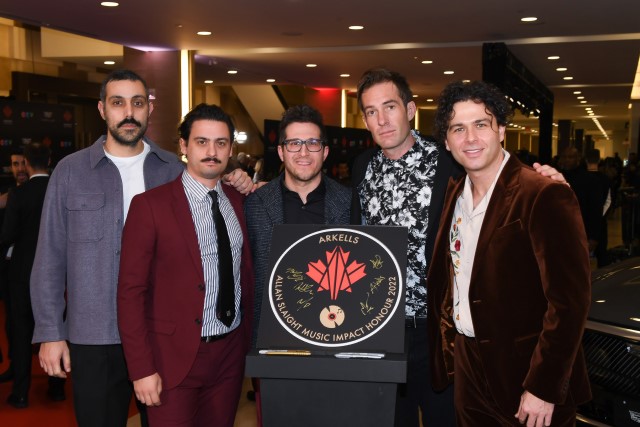 Other notable guests included one of Canada's most iconic sports figures and 2017 Inductee, Donovan Bailey, Canadian singer-songwriter and 2018 Inductee, Andy Kim, and 2019 Inductee Gil Moore of Canadian power trio Triumph. Yuliya Kovaliv, Ukraine's Ambassador to Canada, was also in attendance and read a special message from Ukraine's President Volodymyr Zelensky to celebrate James Temerty's National Hero Honour.
Canada's Walk of Fame Gala airs Saturday, December 17 at 7 p.m. ET on CTV, CTV.ca, and the CTV app.
Photo credit for all images: George Pimentel/Canada's Walk of Fame.