The long days of summer are coming to an end and back-to-school reality is upon us. This time of year is full of excitement for kids – the anticipation of seeing old friends and picking out the best back-to-school gear. It can also bring on some anxiety and nerves as the first day approaches. Children can feel anxious about the unknowns that back-to-school brings, such as having a new teacher, navigating friendships and fitting in. The transition of being away from their parents and family can be difficult as well, especially after the long summer break together. The nerves can happen for kids of any age at this time, but typically children ages 4-8 feel it the most.
Help beat the back-to-school jitters and prepare your child for the upcoming school year with these five Roo Approved tips:
Plan a visit to your child's school
Take your child to their school prior to the first day. If possible, have them visit their classroom, walk the halls, check out the lunch room and spend time in the playground. Children learn through their senses, so being in the space, seeing the sights and hearing the sounds can often help them understand what to expect and make them feel prepared. While you are visiting the school make sure to talk to your child about what to expect. Discuss where they will hang their backpack, where the bathroom is, and what lunch time will be like. Knowing the answers to these questions can help ease their anxieties – as they see what you've discussed play out at school, it will provide them with comfort. It is also beneficial to rehearse the commute to school. On the walk or during the car ride, talk with your child about the number of stop signs that you pass or the streets that you cross. This familiarity can also help your child feel more prepared.
Learn some names
Go over the name of your child's new teacher, as well as some names of the children who will be in their class. Use these names and talk about these individuals leading up to the start of school. This familiarity will help your child feel confident when they get in the classroom. It also means that you can give them a tangible task to help them interact with and make friends when they start school. (e.g. "Try to find Max at lunch time; he will be fun to sit with").
Set up some playdates
If your child is starting at a new school or going to school for the first time, it can be beneficial to set up some play dates with other children who are in the class or grade at school. Having a positive play interaction in a supportive, familiar environment can help your child make a connection with someone they will see at school, and help them feel comfortable building on this connection independently when they are there. This can also help with drop-off – by saying "Go find, Max. You both had so much fun playing in the park last week I am sure you will have a great time on the school yard climber today." Sometimes giving a specific 'friend-related' task to your child at drop-off can help ease their social anxieties. Follow up at the end of the school day too by asking your child if they played with their new friend.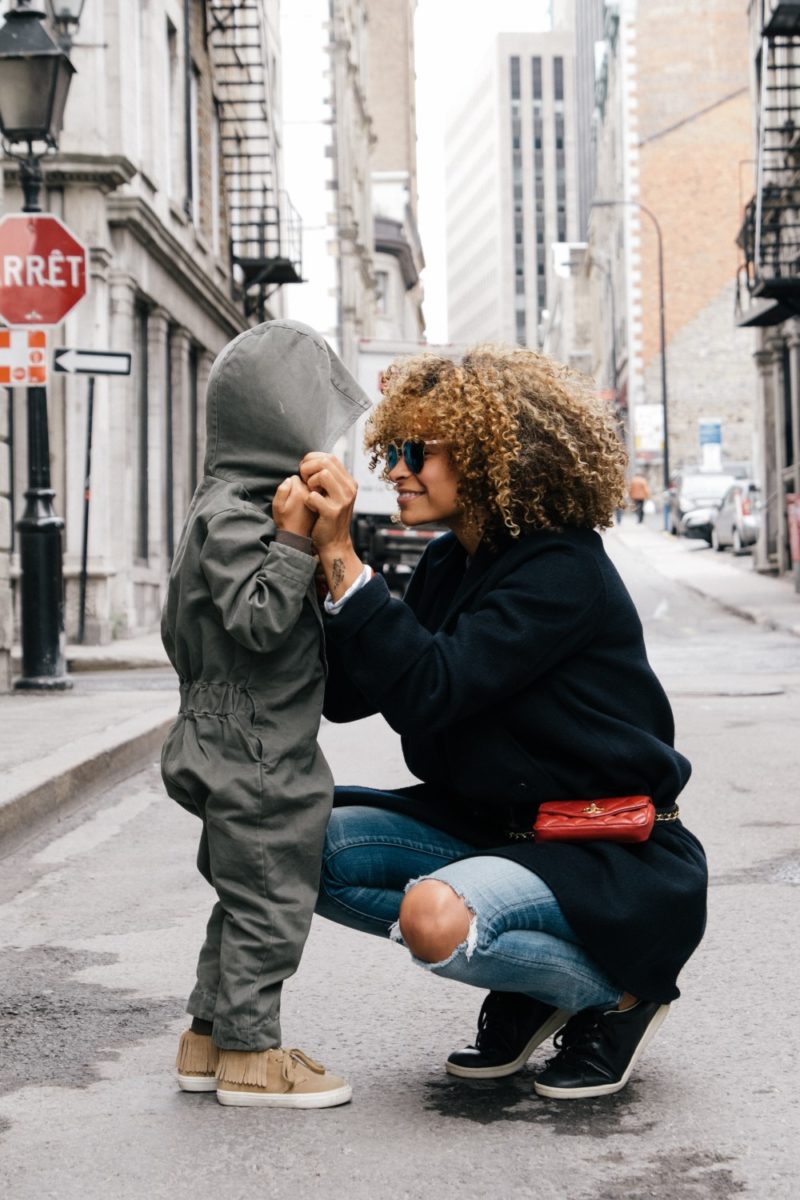 Create a drop off ritual
Drop-off can be challenging for children of all ages, especially after spending the summer with mom and dad. Your child is transitioning from your comfort and care, which they are familiar with, to something new and different. Establishing a drop-off ritual for your child can help make this transition more successful for your child. A drop-off ritual is an activity or routine that is unique to you and your child that you do every time you drop them off at school. The predictability of a set ritual gives your child a sense of control and order. It helps them establish that their time with you is ending and their time at school is starting.
Below are some tips to help you create effective drop off rituals:
Keep rituals short and sweet so you can practice them at each drop-off and they don't draw out the experience
Practice the same ritual at each drop off. This consistency can help cue your child for the transition that is coming
Make sure that all caregivers involved with your child know the ritual and use it
After your drop off ritual leave. Lingering makes it more challenging for your child
Encourage preschool and school-aged children to help you decide what the ritual should be
Some examples could be: Three kisses and a hug, or every time asking them "do you want 2 hugs today or 4?" Always make one of the options their age so if they say neither, you can say "let's do 4, because you are 4!"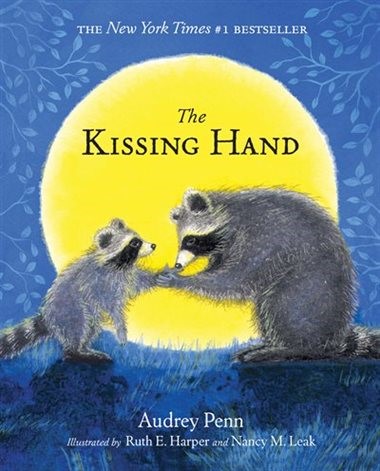 Extra Tip: Read The Kissing Hand by Audrey Penn with your child. This children's story provides a great example of a ritual that is done between a mother and her child and this ritual makes the transition to school easier for the child. This story provides a great conversation starter to explain rituals and help your child come up with a drop-off ritual that they want to use.
Establish and practice back-to-school routines
Switching from the laissez-faire days of summer to a structured school schedule can be stressful for everyone. Avoid first-day-of-school chaos by practicing your routine one to two weeks before the first day. Create a routine and communicate it to your child in an age appropriate way. I find the best routines to establish and practice are the bedtime and the morning routines.