Have you ever dreamed of having a long, voluminous mane with perfect curls? Or just swap your fine hair for thicker hair? Hair extensions are a great way to change the length or texture of our hair easily – and it's a widely used option in Hollywood and elsewhere, if you didn't already know! I opted for extensions for my wedding last month because I wanted my curls to hold on my wedding day (my hair is already quite long) and now, I don't want to take them out ever! I love my beautiful blonde mane and it has a very natural look!
I asked Stephanie, owner of Extensions by Stephanie, a few questions to better understand hair extensions. She answered the most frequently asked questions on the subject for us. Here we go!
Stephanie, tell us what is the difference between ball extensions and keratin?
Bonded extensions are placed with a small ball. Strand by strand, the extensions are affixed through the head that are held by a ball. They last about 3 months and are reusable several times. There are two techniques like this: micro links and nanotip. The nanotip technique has the ability to appear smaller and more discreet than micro links (which are relatively new as a technique).
The keratin extensions are heated with an iron and then rolled over a strand of hair. We are not talking about glue or beeswax here, but rather keratin, which is a natural protein in hair. Placed strand by strand, this is the most discreet technique. They last 3-4 months but are not reusable.
Which technique do you think is better?
It all depends on the type of hair that you have or what you are looking for. For thinner hair, I personally prefer keratin which will be more discreet and light. Someone who wants something discreet and reusable will love the nanotip option.
As long as the technique is adapted to the type of hair and the installation is well done, both techniques are excellent!
View this post on Instagram
How long do extensions last in general?
The keratin extensions last from 3 to 4 months, the micro links and nanotip about 2-3 months. There are also adhesive strips that last about 1 month to 1 month and a half.
And we can reuse the hair later?
Nanotip and micro links as well as adhesive band extensions can be reused several times (from up to 6 months to 1 year, depending on the maintenance at home), but not keratin.
Can we wash our hair normally? Are there any products to use or avoid?
It is important to use products that will be adapted to extensions to prevent them from slipping or damaging them. Moisturizing shampoos are encouraged and anything that is restorative, volumizing or contains silicone, sulphate, paraben and protein should be avoided.
We also recommend that you do a moisturizing mask at least once a week to keep the extensions soft and healthy.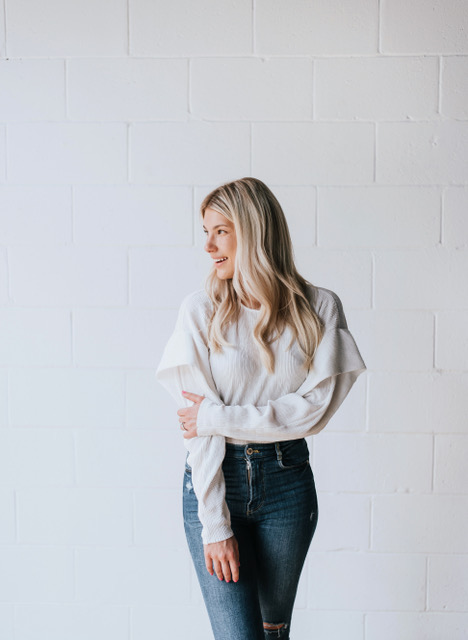 Can we do more hair extensions right after we remove them or is it better to take a break?
If home maintenance is well done, clients can wear their extensions continuously as the hair will remain healthy.
Is it real hair?
Yes! These are 100% human Remy hair, which allows us to continue to curl or flatten with an iron our hair without any problems. An important factor to consider since synthetic hair has a less natural look, is of lower quality and burns when in contact with the heat of an iron.
How much does it usually cost?
About $110 per pack. The cost varies depending on the length, the number of packs needed and the color. On average, it takes 4 packs for a full head on thin or regular hair and 5-6 packs for a full head on thick hair. For thickness only, 2 packs are usually enough.
During the initial consultation, I look at the client's hair, and depending on her hair type and what she wants, I give her an exact price to achieve the desired look.
If I want to have extensions, what's the first step I should take?
We start with a free consultation to look at the hair together. Then, I am able to recommend a technique adapted to the type of hair and advise the right number of packs to achieve the desired look, depending on the thickness and length of the hair. I take the time to answer all your questions, and give you an exact price. Then if you want to go ahead, we make an appointment!
I do not want more length, only thickness, is it possible?
Absolutely! You then put 2 or 3 packs depending on the thickness you want and then cut to the length of your natural hair. You'll get more thickness instantly.
I have ombre hair or highlights. Is it possible to have extensions modified according to my hair color?
Yes, no problem! During the initial consultation, I will be able to determine the colour of your scan/shaded and the length of your regrowth effect. After that, I'll place the order with my supplier who will make custom extensions for your hair.
What are the available lengths?
20 to 26 inches, leaving different options according to your needs.
Check out Stephanie's Instagram account for more inspiration!