People are using 25% more makeup than they did two years ago and revenues at Sephora, part of the luxury giant LVMH Moët Hennessy Louis Vuitton, have doubled since 2011 according to the Financial Post.  Much of this increase is driven by millennial women.  Although they have less disposable income, they are spending more, inspired by YouTubers and Instagrammers. Eyeshadow palettes have been a big part of this growth and we wanted to find out more about this trend.
Derek Selby, Global Beauty Expert and TV personality, knows makeup.  With over 30 years of experience in the beauty industry, his work has appeared publications such as Milk X from Hong Kong, Elle Canada, Flare Magazine, Modern Woman and Homemakers. Some of Derek's clients have included Uma Thurman, Samantha Barks & Mathew Morrison.  He has also been a regular expert on Cityline since 1997.  When you need an opinion on anything from makeup trends to tips and tricks, there is no one that we trust more, so we turned to him to find out more about the eyeshadow palette explosion.
What sparked the popularity of eyeshadow palettes?
 
Urban Decay's Naked and Anastasia Beverly Hills' Modern Renaissance palettes were turning points in the makeup industry. Palettes, in the past, were largely filled with unusable colours.  Urban Decay was really the first cosmetics company to come out with a neutral palette filled with shades that the average consumer could use.  Modern Renaissance took consumers away from nudes, and introduced them to warmer shades including red tones with multiple finishes that they may not thought of using in the past.
Do professional makeup artists use a lot of palettes in their kit?
Makeup Artists don't have 40 palettes in their kit – it would be way too heavy.  It is very interesting to see them as a trend.  Lately, there has been a bridge between the professional makeup artist and the consumer thanks to social media.  As a makeup artist, I want my client to shop wisely.  Why does the average consumer need so much eyeshadow?  Consumers are now becoming collectors of palettes.
What should someone think of before they invest in a palette?
My advice is to think about how you are going to use the product before you buy it.  There are so many dupes out there for pricey palettes and you may even have some of the shades in your own collection. Ask yourself how many eyeshadows do you actually wear?  If you are going to wear multiple colours, then a palette is worthwhile, but, if you use the same three shades over and over, then you may be better off buying singles and customizing your own 2-4 shade palette.  You get to pick the colours that you are going to wear and that will work for your skin tone. You don't need 35 shades of brown whether you are a consumer or a makeup artist.   If you want options, select singles in colours that you don't already have in your collection.  You can mix colours together to soften them or create new shades. Remember to think about whether you are updating your makeup wardrobe or overhauling it and buy accordingly.
When companies release their next generation palette, they sometimes face backlash because it's not the same as the original.  For example, Anastasia Beverly Hills had a huge hit with Modern Renaissance, then had many complaints about their Subculture palette, but won back consumers with Soft Glam which was said to be a return to their more popular formula.  What are your thoughts on this?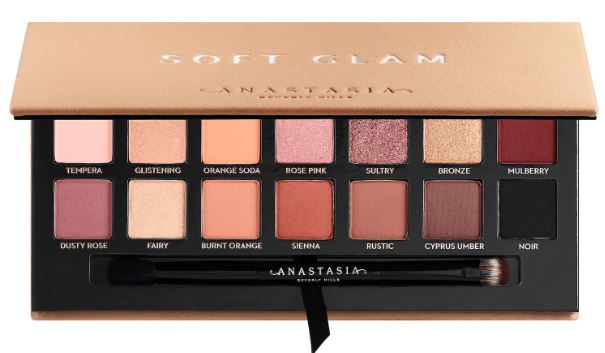 One thing that people have to understand when they are watching YouTuber review and swatch products is that not all shadows will be the same in terms of texture and pay-off.  When people touch shadows, there are variables.  One shadow may perform extremely well, but the one next to it may not.  Eyeshadows from pan to pan may not be the same formula or even come from the same supplier.  There are also differences in pigments and finishes to consider.  I always touch the product to see what it is like before I buy it.
How do you organize your eyeshadows? 
I re-pot a lot of my products and sometimes repress them to fit round pans.  As a makeup artist, I need my colours organized, and take a gradient approach to my Z palettes (empty makeup palettes that are magnetized so that the consumer/makeup professional can de-pot shadows and place them in a way that makes sense for how they use the product).
How can I get more use of my palettes, especially if the colours are not what I am used to?  What else do I need to consider?
If you aren't using your palettes, and it is because you are intimidated by the colours, the best time to practice is at night before you wash your face.  You can try black eyeshadow to learn about fallout and learn how to create a smoky eye.  If you do not like the look you have created, you are going to wash your face anyway.  Cosmetic application comes down to product, tool and technique.  A product may work better on a 20 year old than a 40 year old, for example, but you may use the same tools and techniques to create a look.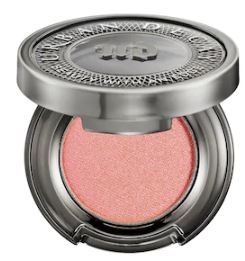 Derek Says: If you are looking for one colour to update your neutral eyeshadow colours, go for peach.  It looks great on anyone and brightens up a look.  When you get stuck in a neutral rut, it's a great way to brighten up your look and it is more sophisticated than pink.  It works anytime of the year too.
Follow Derek on Instagram @derek.selby.