If you are looking for the perfect lipstick, then Bite Lip Lab is something that you need to try.  Bite was founded in Toronto by Susanne Langmuir in 2011.  The brand became so popular, that Kendo (parent company of Marc Jacobs Beauty, Fenty Beauty and OLEHENRIKSEN) acquired it in 2014.  Lipsticks from Bite are made with food grade ingredients and the brand is in the process of becoming vegan.  Their lip products are cruelty-free, but they are re-releasing balms and lip colours free of beeswax and lanolin.  You can find Lip Labs exclusively in Toronto's Queen West neighbourhood, Los Angeles, San Francisco, NYC and Brooklyn.
Here is everything that you need to know about creating your own bespoke lipstick before you make an appointment of your own.
Making Reservations
Making a reservation is easy.  It is available on Bite's website under Lip Lab.  Just look for the "Reserve Now" button.  You will find a drop-down menu where you select the number of people coming to the appointment, the number of seats and the requested date.  Once you get the confirmation, you are all set.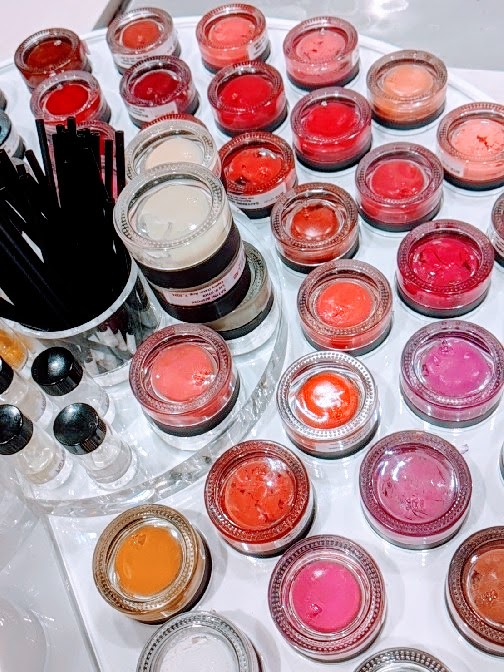 Step 1: Create Your Shade
Once you walk in, you will be seated.   We sat on the main level. The upstairs space is reserved for larger groups.  You can enjoy a glass of wine for an additional charge.  Once seated, a Lip Lab Expert will ask you if you know what shade you are creating.  If you have an idea, they will talk you through the process of customizing the colour.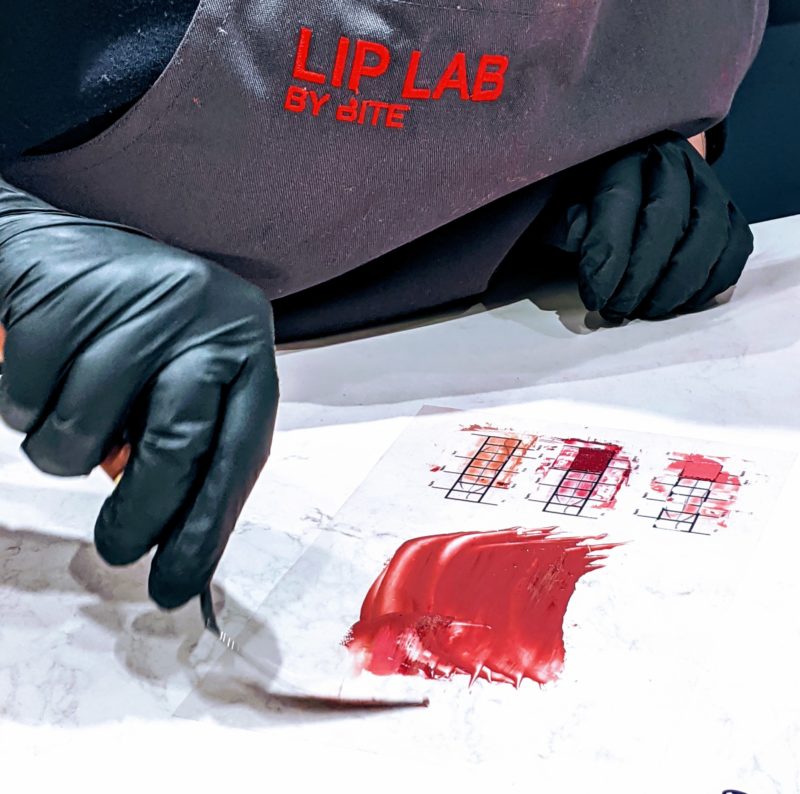 They will ask if you are looking for a richer, warmer, cooler or lighter tone.  Lip Lab Experts are makeup artists that understand colour theory.   If you don't know where to start, they will guide you, helping select a colour that is right for your skin tone.  They will put together colours, mixing them until you are happy with it.  During this process, you will try on the various shades to check to see if it is the shade for you.
DIVINE Tip – Put a little bit of thought into the colour that you are looking for prior to your appointment.  The possibilities are endless and overwhelming if you don't have a starting point.  Pick from a shade family that you will wear often.  Do not pick a colour that is trendy, at least on your first visit.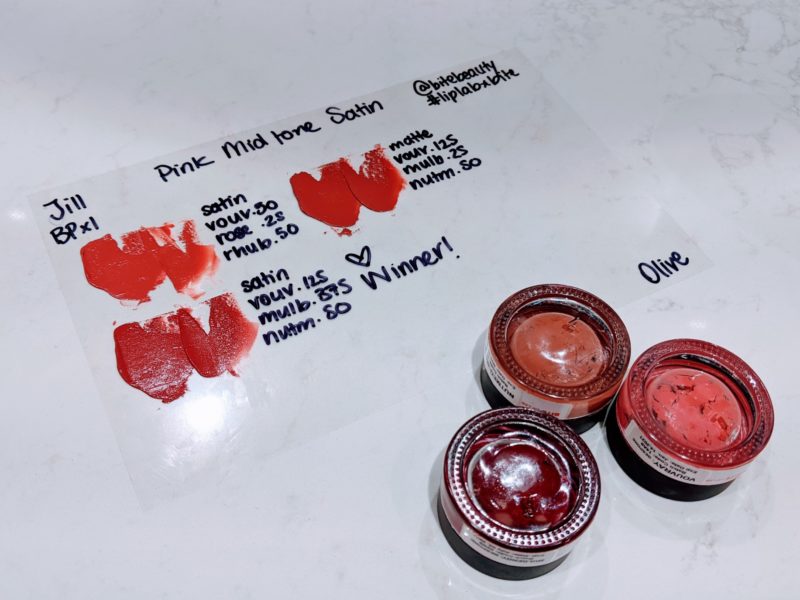 Step 2: Choose Your Finish
Once you are happy with your shade, they will ask you what type of finish that you are looking for.  A matte finish is long-wearing, and Bite's formula is comfortable.  There is no shimmer with a matte lipstick and they provide a pigmented, even texture.  Lipsticks with a satin finish are your happy medium between a matte and a luminous.  It is not as glossy as a luminous, but it is shinier and more comfortable than a matte.  Luminous lipstick has a lovely shine, but may need to be re-applied more than a matte or satin.  Finally, the sheer finish will be your most natural, acting as more of a tint and will not have full opacity.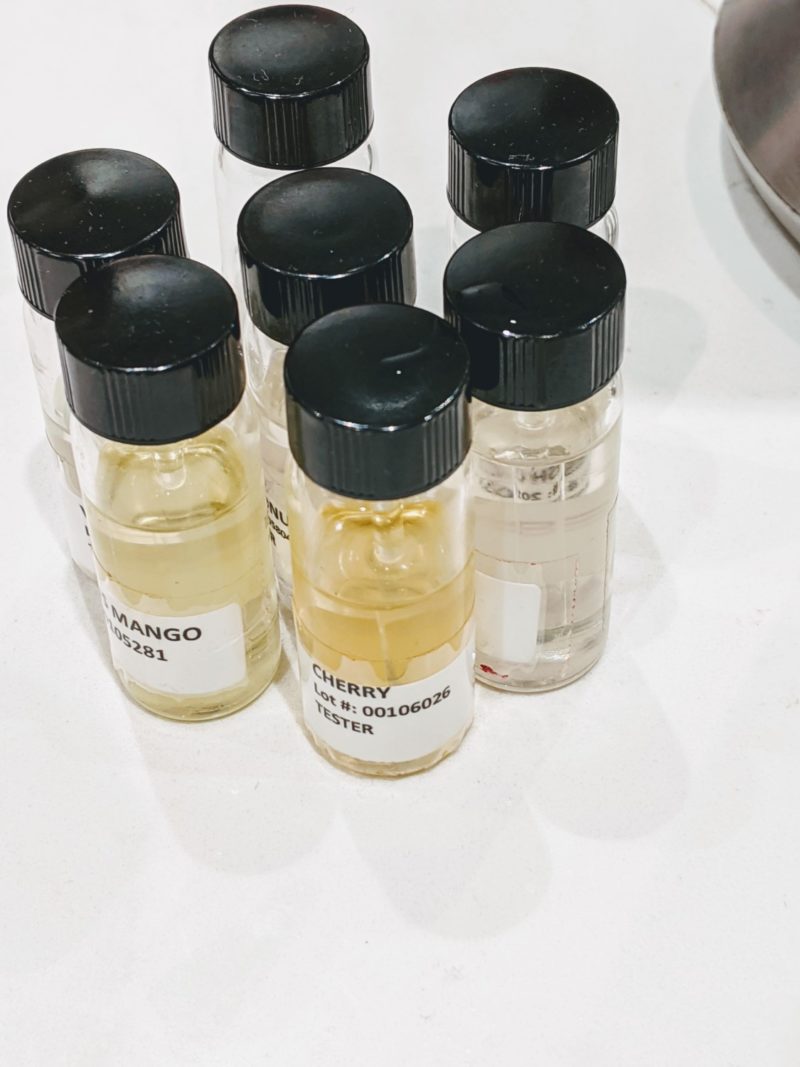 Step 3:  Add Your Flavour
There are eight flavours to choose from.  They include coconut, peppermint, vanilla, violet, wildberry, citrus mango, fresh citrus and cherry.  Remember, they only use a couple of drops of the scent, therefore, it will not be as strong as it smells in the vial.
DIVINE Tip – Vanilla and coconut are the softest flavours.  If you are sensitive to fragrance, they are a good choice.  The fruit flavours are more intense, but they do smell softer in the finished lipstick.
Step 4: Name and Engrave
One of the most fun parts of the process is that you get to name your shade.  They will engrave the name on top of the lipstick component.  It customizes the experience and makes the shade truly your own.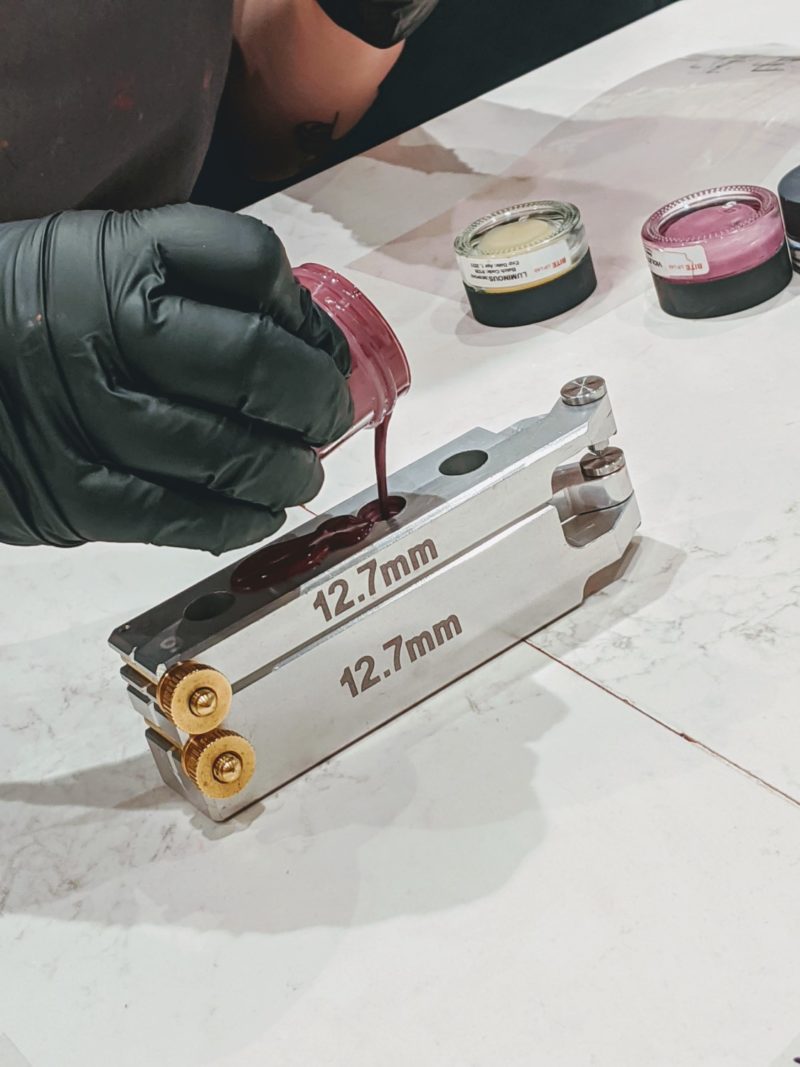 DIVINE Tip – Your appointment is about an hour from start to finish.  There is a lot of pressure if you haven't thought about a name for your bespoke lipstick.  Think of a name before your appointment.  It can be as simple as your name, a nickname, a place that is special or even a movie character.  With a one hour appointment, you need to be prepared so that you can spend your time on getting the shade perfected versus trying to come up with the name.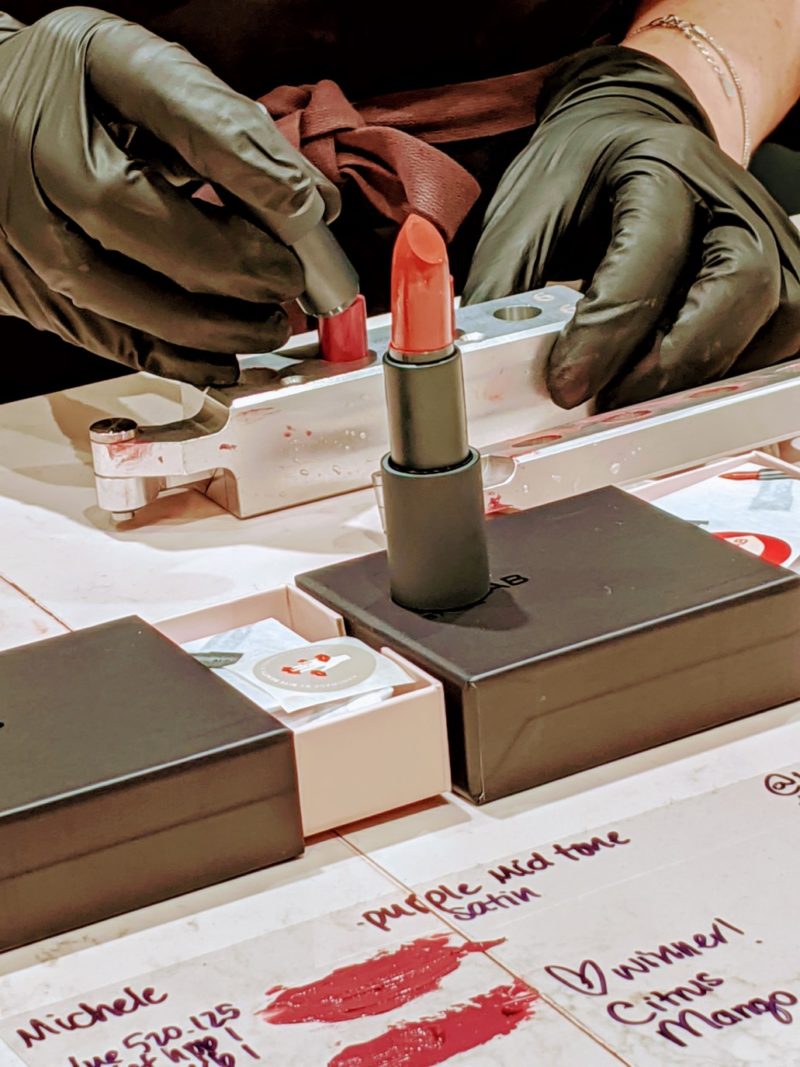 It is interesting to watch your streaks of colour turn into a lipstick bullet.  They heat your custom colour in a low temperature in a microwave.  Once it is ready, they whip it up in a low speed centrifuge.  Your lipstick is poured into a mold and then is cooled on top of a flat top freezer.  It will solidify in about 6-7 minutes.  The Lip Lab Expert will pop it into the case and your experience is complete.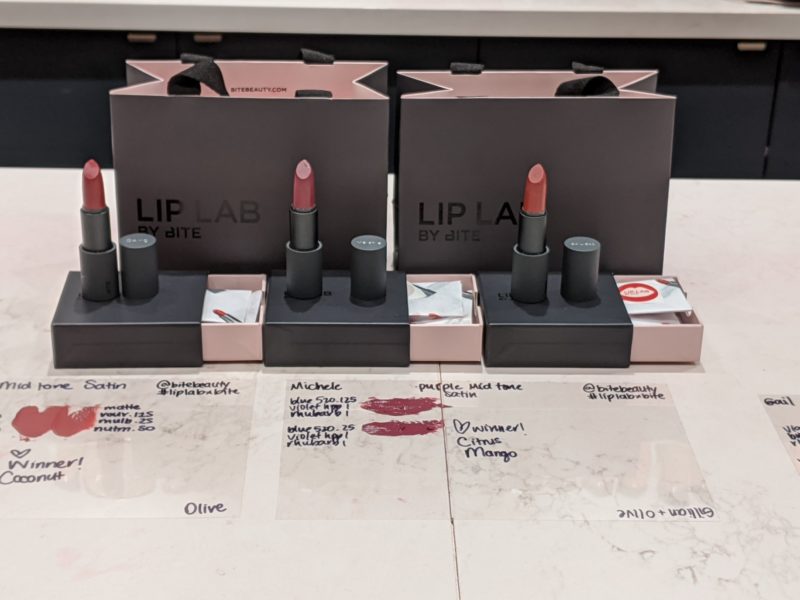 The Bite Lip Lab was fun, but it is pricey ($75 CAD per lipstick).  It is worth trying and is perfect for birthdays, bridal parties or even a Galentine's Day gift.  Do not save the lipstick for a special occasion – wear it knowing that it is your perfect colour.