St. Kitts is known for it's beautiful scenery, but this island nation is fast becoming a place to visit if you are a foodie. Although St. Kitts is relatively new in the tourism space, the restaurant scene is thriving. Fish and seafood are, of course, must haves, but there is something for everyone on the menu at the best restaurants in St. Kitts. Best of all, even elevated restaurants have a laid-back vibe with plenty located on or near the beach so that you can enjoy ocean breezes as you sample local and international cuisine.
Now check out some of our recommendations for the best restaurants in St. Kitts*:
Best Beach Vibe
Carambola Beach Club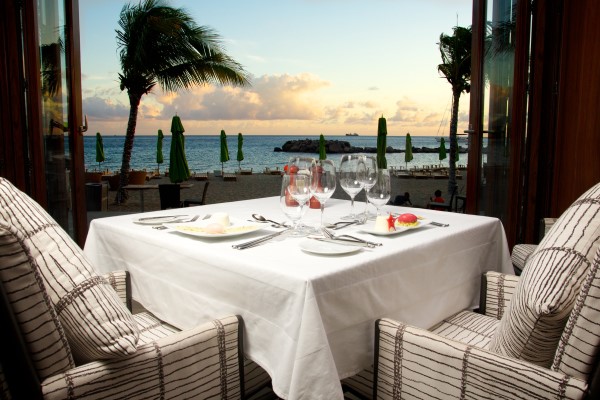 This beach side restaurant is consistently rated among the top restaurants in the Caribbean and is one of our picks for the best restaurants in St Kitts. Carambola Beach Club has the most extensive wine menu in the Caribbean with more than 4,000 fine wines populating their wine cellar. The menu, although small, even has a vegan option. Try the red snapper – it is fresh and perfectly cooked. Stay for a drink and enjoy the elevated, open-air beach location.
Best for Smoothie Lovers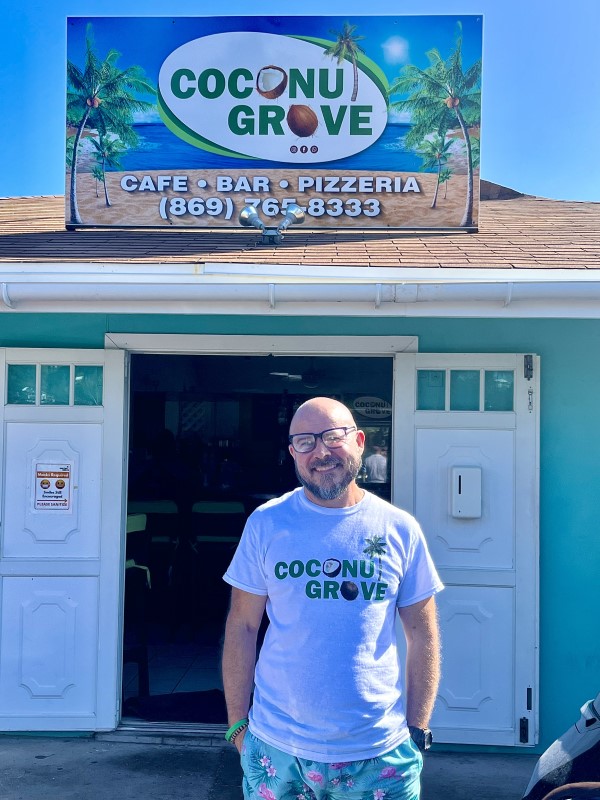 This is a fun little place operated by veteran barista, Julian "Jules" Armstrong – an Australian who made his home on St. Kitts. Coconut Grove is a foodie favourite known for its friendly service and famously fresh food. If you look behind the bar, you may just spot Jules there making your morning smoothie.
Best Hotel Cuisine
Great House Restaurant– Park Hyatt St. Kitts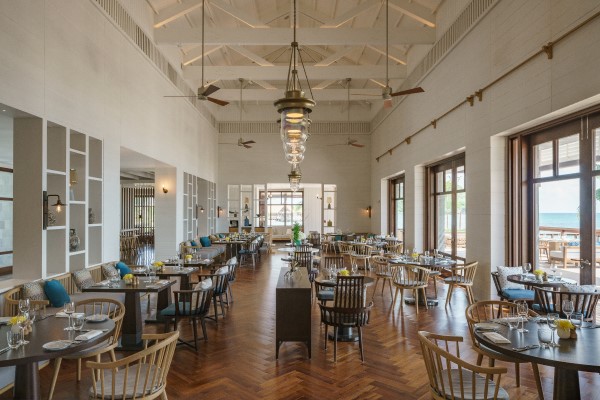 Enjoy a drink at the airy bar before you dine at the casually chic The Great House Restaurant at Park Hyatt St. Kitts Christopher Harbour. We recommend the Blood Orange Mojito for a refreshing change of pace.
You will feel spoiled at dinner – the servers are knowledgeable and eager to make sure that you enjoy your meal. Take a look at their name tags – under their name is a word that they used to describe themselves. Ask why they picked that word. Part of the fun of the restaurant is having those little moments.
Best Cocktails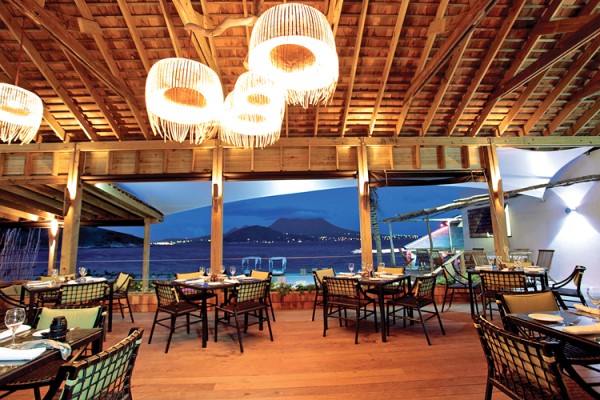 This oceanfront beach bar is the home of locally made Hibiscus Spirits – rum or tequila, pick your poison – either way, you can't go wrong.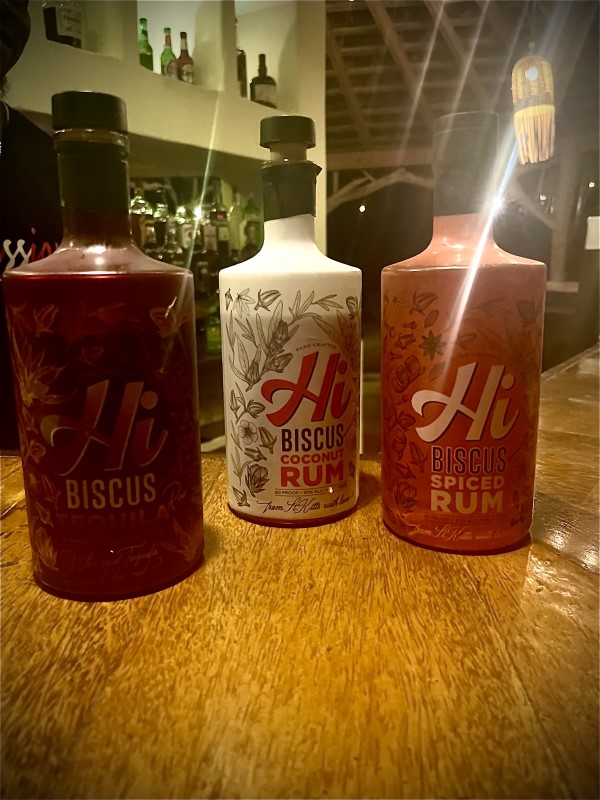 The décor adds to the overall experience and the menu features grilled favourites and pasta dishes with a vegan option. It is impressive to see that many restaurants have vegan and vegetarian options on the island. If you are staying at the Park Hyatt Christopher Harbour – this is just a five minute walk away. It is not just one of the best restaurants in St. Kitts, it is one of the most convenient if you are staying next door.
Best Farm to Table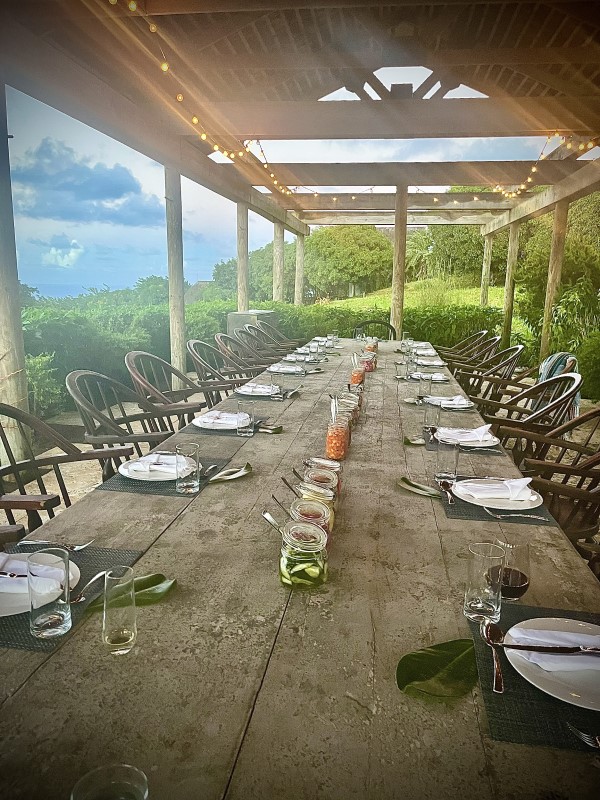 We end the best restaurants in St. Kitts with one of the most unique experiences. You will enjoy an al fresco dinner with jaw dropping views in the heart of the rainforest. Belle Mont Farm gathers fresh produce from several locations around the island and brings it straight to your table. For the few items they cannot assemble locally, they seek out ethically sourced fare by partnering with specialist suppliers throughout the Caribbean who share their commitment to managing natural resources in a responsible manner.
You will have the chance to try a variety of dishes that seem to just keep coming at this ticketed event. It is only available Tuesday, Friday & Sunday and requires a minimum of 10 guests; book in advance to avoid disappointment. If you miss out on this experience, you will be disappointed – trust us. With everything from pickled vegetables (the pickled pineapple is especially delish) to grilled chicken and fish and quinoa salads – you will be served a literal feast – family style.
*Hosted for review purposes – opinions are our own.