In the age of 12-step skincare routines, journaling, and crystal healing, self-care has never seemed so simple. However, sometimes it seems a little too simple. It appears there is only one way to improve your mind, body and soul, and if you don't like candles and face masks, you won't succeed. So here are a few ways of looking after yourself that are a little different.
Get Outdoors
Okay, so not everyone wants to sleep under the stars, particularly when we consider the potential lack of bathroom facilities, but getting back to nature can still be beneficial without being hard work. It allows us to evaluate our lives and ourselves. It doesn't matter whether it is a picnic at a local park or a whole weekend spent white-water rafting, allocating time to be spent outside can improve your health, as well as helping to reduce stress, anxiety and depression.
Go Online
We are often told that we spend too much time online and on our computers, and that is true to an extent. However, we have to look at where  we are spending our time on the internet. Social media is often the culprit of low self-esteem and even lower moods, so reducing time on social platforms can be a good way to look after yourself better. However, the online world is full of interesting activities and if we structure our time using them well – i.e. not overindulging – it can be an enjoyable distraction, for example, spend some time gaming at a phone casino and find your new favourite game. Trying something new can be scary, but games and new activities are designed to be fun. When technology is so accessible, it's worth a try.
Go Back to School
Okay, so we're not suggesting that you give yourself a bad haircut and throw on that t-shirt you've kept for nostalgia purposes, but allow yourself the chance to learn again. After leaving education, many of us don't have the time to research things that we are interested in. Similarly to the above tip, trying something new is always beneficial, and classes in languages, dance and art are often readily available to most people if they look for them. Going into an educational environment, or even just ordering textbooks online for you to casually peruse, can often rekindle a passion that you have lost and often improve your quality of life.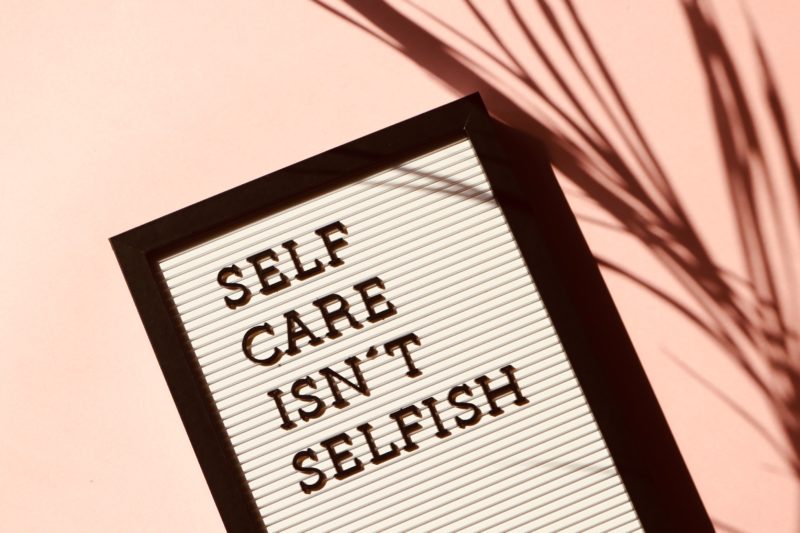 Help Others
While self-care is designed for us to look after ourselves, it can actually be achieved by looking after other people. Many people find volunteering with a charity gives them a purpose that they had lost as they settled into life and it is widely agreed that doing something good makes you feel good too. If you don't have the time to commit to something regularly, popping in on a neighbour who might need help, or calling a family member that you've been neglecting will do the trick too. These actions allow us to maintain healthy relationships while improving other people's lives and most certainly this takes care of the soul.
If you're struggling with self-care, remember that the most important thing is to keep trying and that there is no wrong way to look after yourself, although hopefully, this list will help anyone searching for alternative ways to improve their lives.