Shai DeLuca is a busy guy.  A successful interior designer, he spends his free time as a Design Expert on Canada's longest running lifestyle program, Cityline.  He just recently launched "Destination Design", a podcast on Focal Point e-NEWS that takes you around the world in 3 minutes with tips on incorporating elements of your favourite world city into your home décor.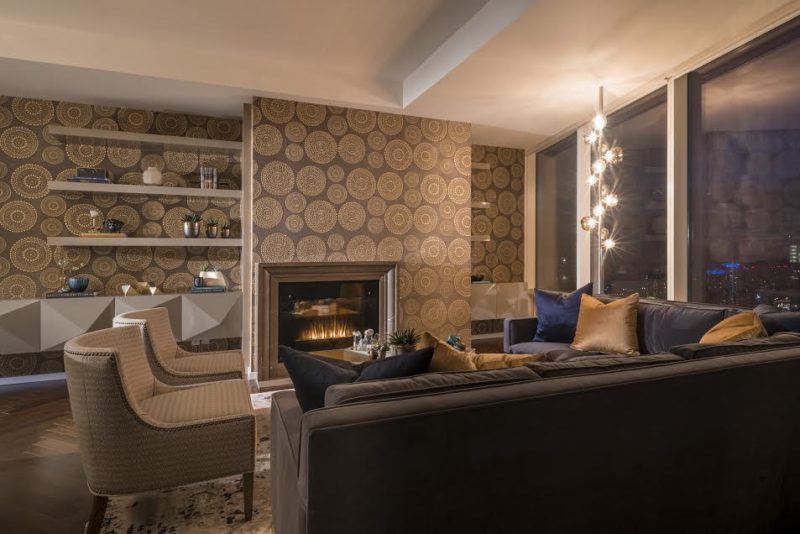 Deluca grew up in a family of real estate developers and his love for interior design was sparked by re-organizing his parents furniture every chance he got.  After a service in the Israeli army, as a decorated sergeant, he lived in Tel Aviv and started to dabble in the world of interior design.  Understanding that he needed to pursue his education or face limited career opportunities, he moved to New York City to enroll in design school.  Once he completed his education, he founded Shai DeLuca Interior Design, and a star was born. Not long after, came a move back to Toronto, taking the designer back to his roots.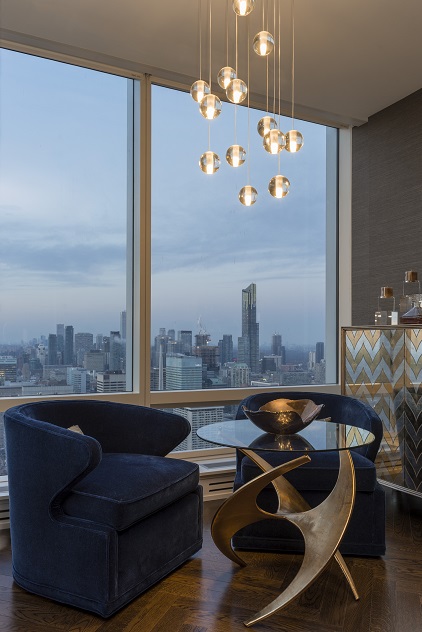 I had the chance to sit down with Shai recently and learn more about his world.  Not only is he a talented interior designer, his knowledge of the history of design is impressive and he has an energy and exuberance that sucks you in.  When you are with him, be prepared, he has an unbridled passion for design and you'll want to make over every room in your house after just one chat.  Here is just a little of our conversation:
How did you get your start on TV?
When I moved back to Toronto from New York City, I was asked to create an art feature based on a space that I had designed.  The person that I was designing for, Jordan Schwartz, asked if I would ever consider appearing on TV.  He saw something in me that I didn't see in myself and I did a camera test and not long after, I started on Cityline as a design expert and the rest is history.  Jordan is the reason that I ended up on the show and I'm so grateful.
How has interior design evolved since you got your start?
It's so hard to narrow it down, since interior design is constantly changing.  I think my favourite part of the evolution can be summed up in two different ways:
Interior design is no longer just for the very wealthy. It has become more accessible which is exciting!  My concepts can be more real are not just meant for the 1% who, at one point, were the only ones who could afford to use a designer.
It's more eclectic and more about infusing your personality into the design. It is no longer about being matchy, people have moved away from bedroom sets and living room groups.  It is less stringent and freer.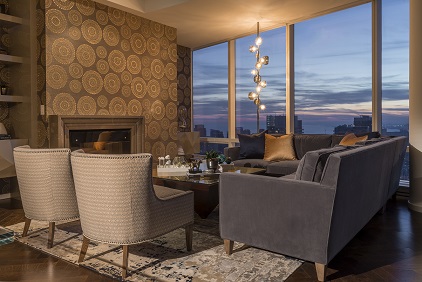 How does a designer know what the trends are in any given year?  How can the average person access this information?
Designers know the trends because we are privy to market research that large design houses or industry experts produce (like Benjamin Moore or Architectural Digest).  This is only available to designers, but if you want a sneak peak, interior design is influenced by what you see on fashion runways.  A smart shopper will see how this translates into interior design.  For example, if a certain fabric or colour is the trend of the season on the runway, you'll often see this translated into furniture fabrics or paint colours.  If you can't go to a fashion show in person, watch them online or read fashion magazines to see the trends.  Social consciousness also has an impact on what we do.  As a designer, I often look for materials that are sustainable like cork or bamboo.
What are the trends for 2018?
The Benjamin Moore Colour of the Year is Caliente – a vibrant red.  The pantone of the year is ultra violet.  In terms of design trends, geometric patterns and stylized and oversized florals will be big this year.  The eclectic trend will be around for a few more years though – it isn't going anywhere anytime soon.  Artisan inspired pieces like Italian tiles are also hot, and I love them – they infuse a space with personality.
Tell us three design trends that it's time to retire now.
Accent walls – they delineate a space and make it feel smaller.
Matching furniture – this makes a room feel dated.
Vibrant colours in the bedroom – believe it or not, this doesn't allow you to rest properly. Bright colours keep you up, not relax you.  More muted colours are much more conducive to getting a good night's sleep.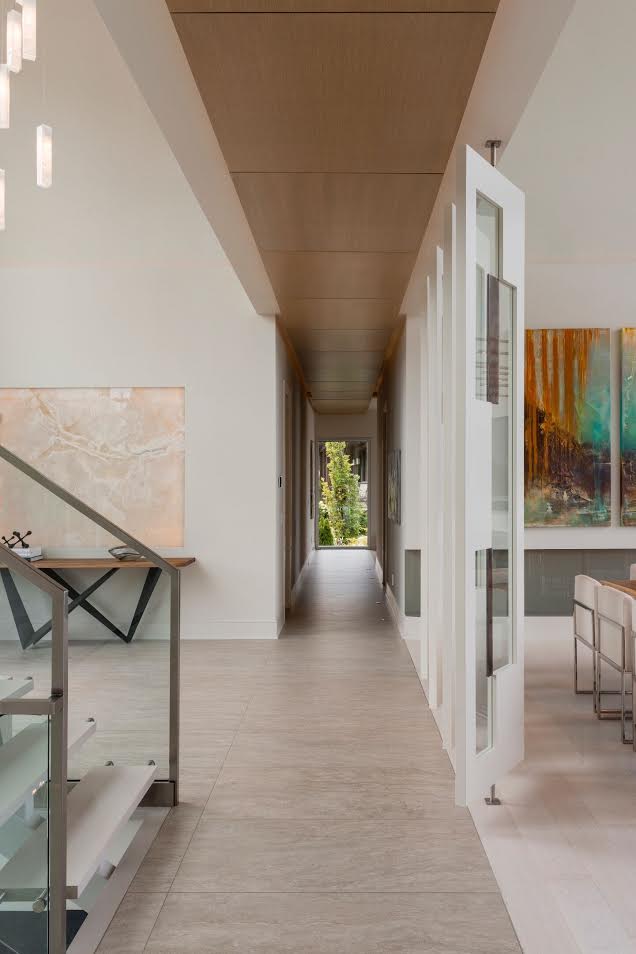 How about three design trends that you can count on to be around for a while?
Eclectic design – I mentioned this before. It will make your space more visually interesting and it's a great way to put your own stamp on your home.  It allows you to find the right spot for family heirlooms and items that you picked up while travelling without them feeling out of place.
Infusing artisan finds in your space – this allows you to give back to communities and give your home a unique look. Just make sure that the items aren't knock-offs and that the store or website actually donates some of the proceeds back to the village or community that they say the items are coming from.
Open concept – this lends to a more spacious feeling as floor plans become smaller and smaller.
How has travel inspired your designs?
In every way possible!  From natural materials to styles and fabrics that haven't been discovered yet, travel is a great way to bring back unexpected items that can elevate the design concept.  It opened my mind to different ways to design a room because every country that I've visited has a different aesthetic.
Fast 5:
Your tagline:  "Life is in the details, style accordingly"
Celebrity design inspiration: Ellen DeGeneres – really!  Check out her book!
Favourite design era:  Art Deco or Mid-Century
Favourite social media:  Instagram by far
Career highlight:  Taking a North American camera crew with me home to Israel to show them what design there is like.
Check out Shai's website – https://www.shaideluca.com/
Instagram – @shaideluca