Celebrating women should never just be a one-day affair.  One week really isn't enough either.  We celebrate inspirational women all year at DIVINE, but were thrilled to be invited to the #TTCIWD Talks and Panel Session.  The event, hosted by The Travel Corporation, featured five trail-blazing women who not only inspire us to travel, but to really see the world in a different way.  It is meant to be a place where differences are embraced whether they come from race, religion, culture and yes, even gender.  It is a world where kindness can exist.  Where conservation and protecting animal rights matters.  It is a world that needs to still be explored, regardless of what challenges we are facing at any given time.
The panelists could not have been more different.  Each came with their own set of experiences and knowledge.  They shared one commonality – they all inspired us.  We left knowing more about how we can do more, explore more and even give more.  They all urged us to make travel matter.
Nadine Sykora: Travel Expert, Canadian Content Creator and Honorary Contiki Ambassador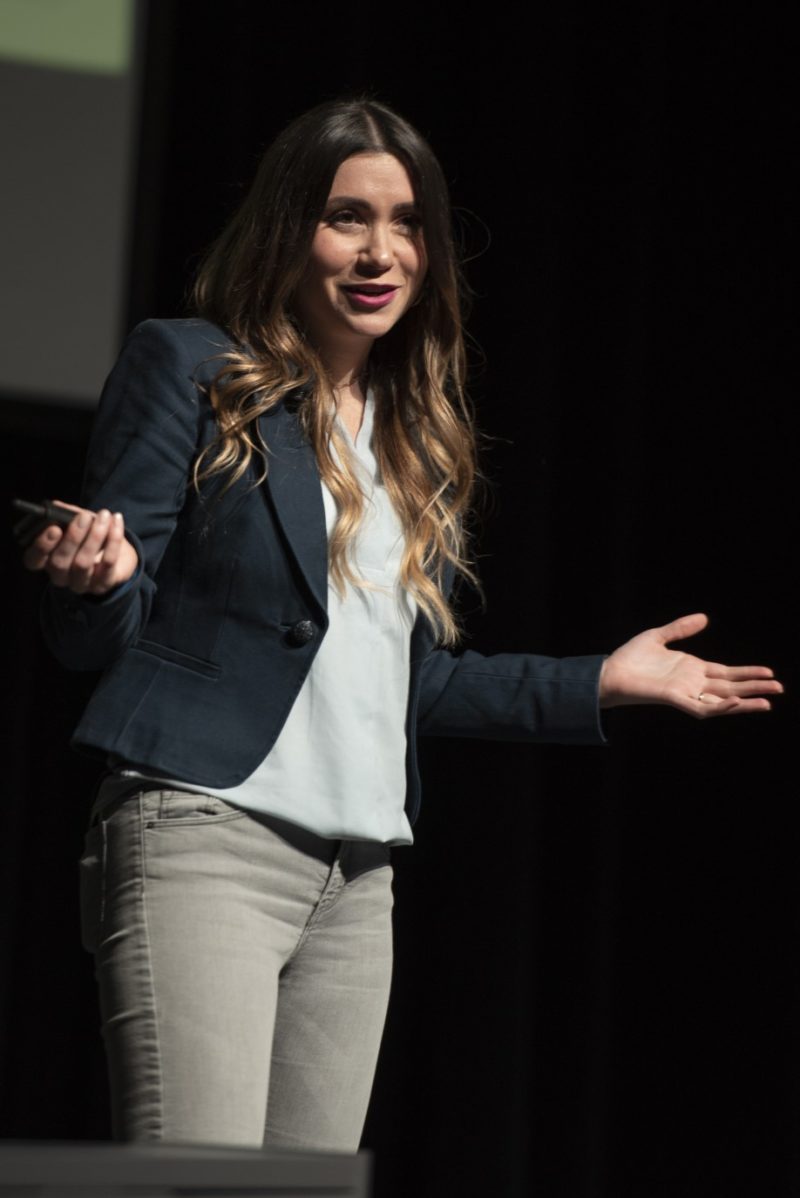 Nadine became a successful content creator on YouTube after her self-proclaimed "quarter life crisis".  Her passion for content is what kept her going on the platform.  YouTube, once a hobby and passion eventually became her career.  In 2012, she became Contiki's first YouTube Ambassador, when those terms were just in their infancy.  She literally traveled for a year, taking Contiki tours (geared toward 18-35-year-olds).
She went from general content creator to travel expert.  With many of her fans being women, she wanted to dispel the notion that as women, the world is just not as open to us.  The more she created advice videos on women's travel, the more she became an expert on the subject.  She is proof that you can start small, stay ahead of the curve and then, live your dream.
Roxanne Joyal: CEO of ME to WE, Social Entrepreneur and Women's Empowerment Advocate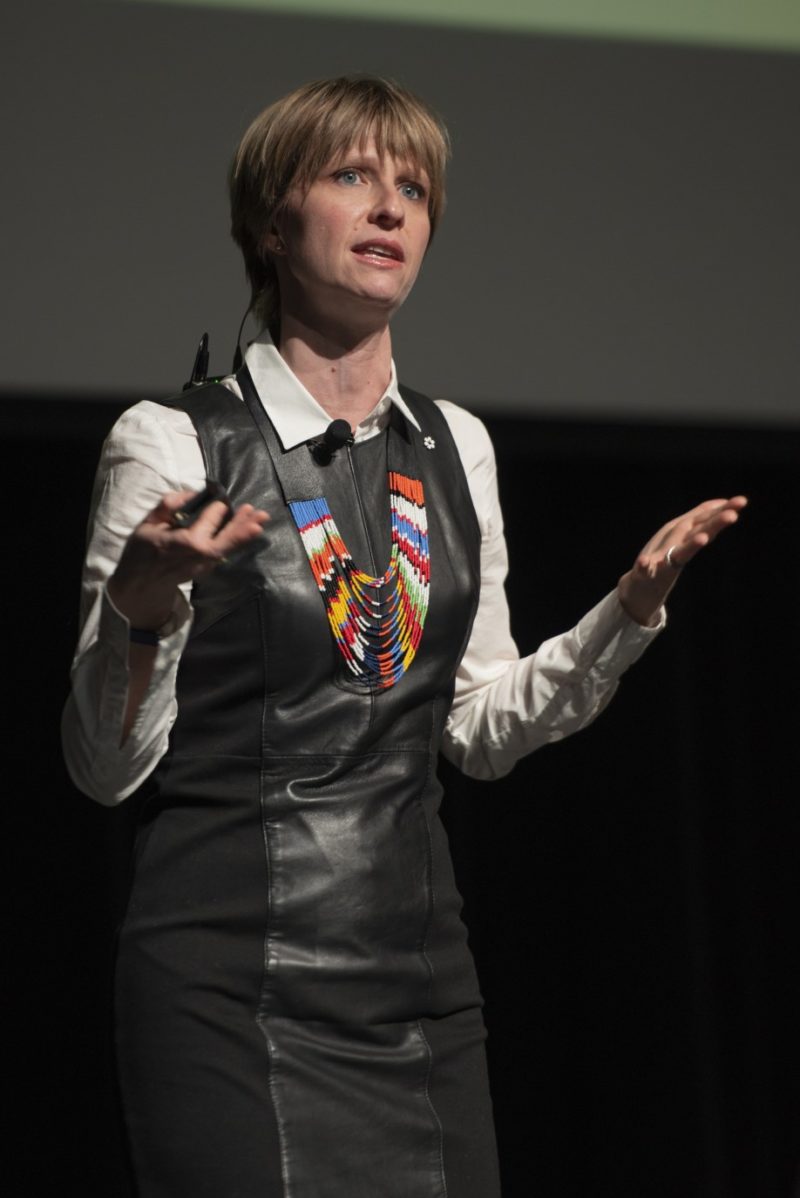 In 2009, Craig and Marc Kielburger, along with Roxanne Joyal, founded ME to WE to support WE Charity's efforts, and to provide people in WE Villages partner communities a sustainable source of income.  They are known around the world for helping provide education, clean water, health care, food security and financial opportunity to international communities.
Twenty years ago, Joyal worked with female artisans in Kenya, helping them earn a wage through the sale of artisan goods that they make.  Me to We has partnered with Contiki Cares to encourage people to travel with purpose. These trip extensions allow you to connect with locals, experience their culture firsthand, and participate on a sustainable development project alongside local families.  People will come away from the trip knowing that they helped to leave behind a legacy for the people in that community.
Patricia Schultz: NY Times Best Selling Author of 1000 Places to See Before You Die and Trafalgar Global Brand Ambassador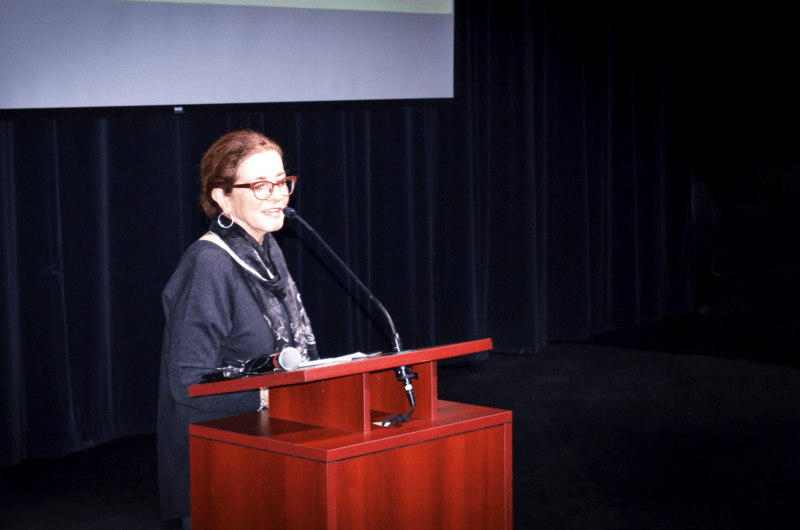 Schultz describes 1000 Places to See Before You Die as simply, her own suggestion, her appetizer, her buffet of some of the places that she thinks you need to see…before you die.  She was told by the Founder and CEO of US bookstore chain, Barnes and Nobel that while the concept was great it will never sell because of the title.  We all know that simply is not the case.  She was inspired by the notion that you have to find what you love in life so that you'll never work a day.  After working on the book for eight years, she rewarded herself with more travel.
It was on that travels that she was inspired by two women.  One, a 90-year old woman that she met in Peru on her first trip out of the States, gave her the advice to do the difficult things first.  Her other sage advice was that you are never to old and it's never too late to travel.  On her most recent trip to Laos, she met a 23-year old woman carrying everything that she owned in her back pack.  She saw herself in this young woman who simply told her, that she wants her life.
Her parents told her to follow her heart but to bring her head with her.  She always says yes to everything (within reason).  Her parting advice was that we need to be kind, we need to be mindful, we need to always be curious and we need to be grateful.  Life is short,  the world is magnificent and knees have expiration dates.  Truer words have never been spoken.
Ami Vitale:  National Geographic Photographer & Filmmaker, The TreadRight Foundation "Wildlife" Ambassador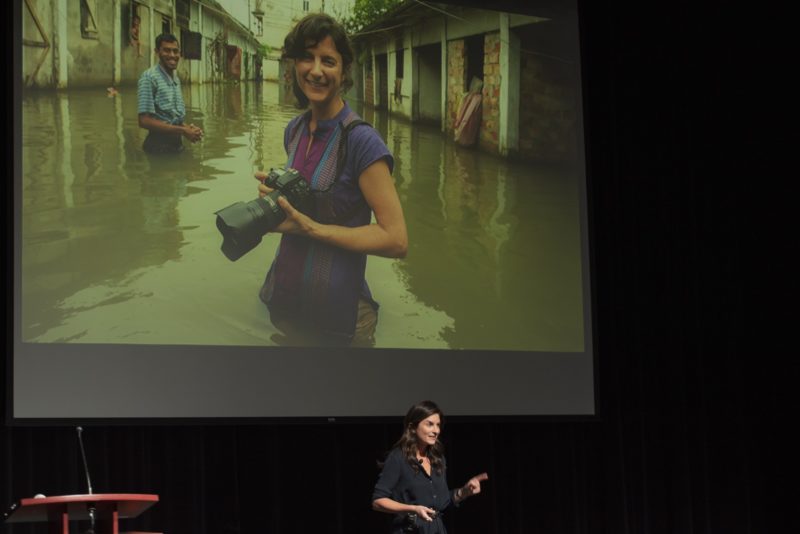 Storytelling is powerful to Ami Vitale.  Vitale, a self-described introvert said that the camera made her feel powerful.  She was struck that by telling other people's stories, that you are amplifying their beautiful powerful voices.  That is why she went out into the world.  Through her storytelling, and our own ability to do the same, we are making connections across cultures, across countries and communities.
Her deep connection, and the joy that she received from the natural world is her inspiration. Meeting rhinos in a zoo in the Czech Republic struck her, making her realize that she was in the presence of an ancient creature, who had been roaming the earth for millions of years.  There were only 8 alive, all living in zoos at the time.  She was heartbroken, a few years later, when one of those very rhinos, was dying in a sanctuary in Africa.  She said that it was like witnessing our own demise.  Vitale passionately implored everyone in the room to make looking after nature and wildlife a priority.  Once you see her moving photos and videography, you will not be able to say no.
Sarain Fox: Indigenous Activist, Storyteller and The TreadRight Foundation "People" Ambassador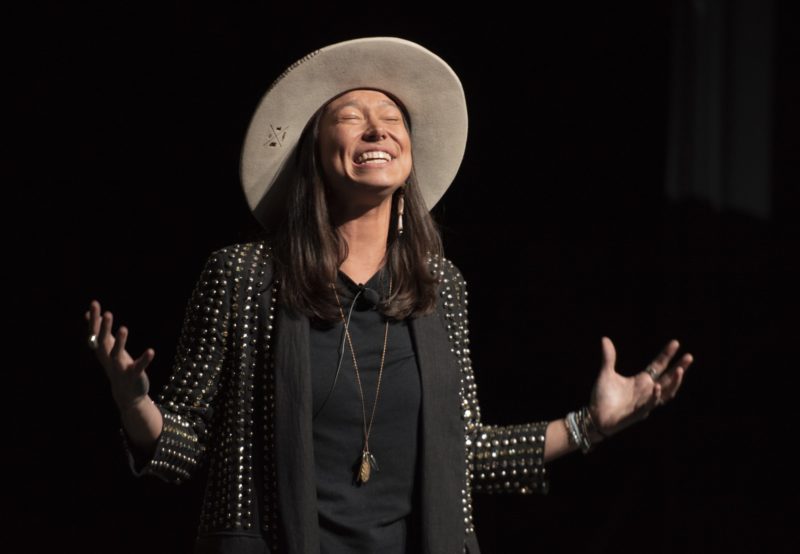 Fox admitted that she has always felt uncomfortable with how much she wanted to travel and see the world.  This isn't because she doesn't love to explore.  She is respectful, and has a different view because as someone who is Indigenous, travel through her own homeland hasn't always been ok.  Partnering with TreadRight, made it ok for her.  The foundation's mission is to have a positive impact on the people and communities we visit, to protect wildlife and marine life, and to care for the planet we call home.  This is very much in line with Fox's own beliefs who takes her own story, her own people's truth to the front lines and to the mainstream.
The most powerful line that she said was, " It's not just what's in your carryon.  It's what's in your heart that you can offer to a community [when you travel] and how you show up."  Our choice is to explore and have an impact on every single community that we visit.  Fox ended the presentations leaving us with so much to think about.
Each of these women had a very different way of saying the same message.  Travel, explore, do, but all should be done with respect.  Respect for humankind, respect for nature and, of course, respect for wildlife. We left inspired, and hopeful.  We left, with an eye on our next destination.