The social status of luxury brands is remarkable. People are willing to pay more for luxury brands over non-luxury items not only because of their functional value but for the perceived social value. The whole luxury market depends on three strategies including fashion, retail, and premium. Fashion and retail strategies keep on changing. Premium is the higher price that the customers are paying for that distinct, unique product in the market.
We know that women are more inclined to buy brand names compared to men. They have a higher sense of brand loyalty. Even the prices for female luxury brands are much higher than that of their male counterparts. Burberry is one of the most in demand luxury brands in the world
No matter what you buy, it may be a perfume, apparel or wristwatch, but a brand preference is what makes you stand out and is part of your style statement.
Women always want to stand out. They are expected to look perfect in every situation. Whether they are at home, the office, a social gathering, concerts or a formal occasion, they play many roles and look fashionable while doing them. This is why luxury consumption and spending are higher for women compared to men.
With the advent of computers and technology, you can find many luxury brands online. You can learn about the competitive advantage and unique selling proposition of the products. Luxury brands have their advantages. Spend some time and research on product, positioning, services, price and distribution before making an online purchase.
Check out luxury brands like Burberry, Celine, Chloé, Fendi, Gucci, Isabel Marant, Jimmy Choo, Loewe, Louis Vuitton, Marni, Max Mara, and Valentino for your sandals, bags, accessories, and apparel. These brands have a unique assortment of products that will help you make a style statement.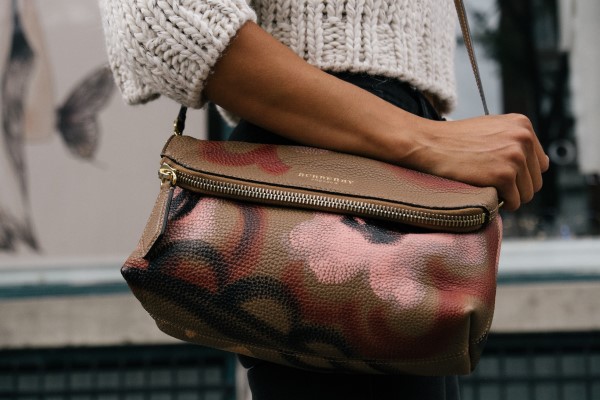 In the accessories category where you will find high quality belts, fashion jewelry, scarves, wallets. Purse lovers will find an array of baguette bags, peekaboo bags, bag accessories, crossbody bags and totes bags. Ready to wear designs include coats, dresses, jackets, pants, shirts, sweatshirts, and tops. Shoe lovers can shop for boots, pumps, sandals, and sneakers. Consumers are no longer just influenced by price and durability. Women are flexing their purchasing power across every category.
Fashion allows for self-expression. Consumers are looking for authenticity and the exclusivity that luxury brands offer. Authenticity refers to the value and that products are genuine.  Exclusivity is the desire to have something that is truly unique. These two pillars create the demand for luxury products.
With the increasing awareness of luxury brands, men are also becoming more interested in fashion. They follow market and fashion trends and are spending more on their wardrobes than ever before. Some websites that are popular with men include Balenciaga, Bottega Veneta, Brunello Cucinelli, Celine, Dior, Fendi, Givenchy, Gucci, Louis Vuitton, Off-white, Stone Island, and Thom Browne. Popular categories for men's ready to wear include shoes, sneakers, bags, and small leather goods.
If the man in your life doesn't know where to start with fashion, here is some help. Check out  new arrivals for ready to wear, shoes, sneakers, bags and accessories. Ready-to-wear for men includes activewear, casual shirts, coats and jackets, denim, formal shirts, pants, polos, T-shirts, swimwear, shorts and more. Men's footwear covers styles like Derbies, boots, loafers, oxford shoes, sandals and sneakers. Bags include a full assortment of backpacks, belt bags, brief cases, crossbody bags and handbags. Men's accessories  like belts, gloves, hats and caps, wearable tech, keyrings and scarves are great touches for a wardrobe.
Luxury is an individual choice. It is all about finding the positive vibes in your own life and using fashion to express yourself. People have the desire to own more, achieve more and earn more. Fashion has given people a sense of status and luxury fashion, in particular, is part of this. Moreover, it can help you create a positive first impression. Build your own style statement by wearing a few select designers.
Brand loyalty is an important part of buying decisions. Wearing something that you love can boost your self-esteem and confidence. Use fashion to build your own style statement and have fun with it.