Here at DIVINE, we've decided to start off the new year with healthy habits: drinking more water, (re)integrating physical activity to our lifestyles, using a sheet mask at least once a week, perfecting teeth whitening strips, and opting for simple ways to stay healthy. Actually, we recently tried out a new product that quickly became an essential for many of us.
If, like 80% of the Canadian population, you are a carrier of labial herpes (commonly called cold sores), you have to add lipivir to your beauty routine. We estimate that between 20 and 40% of carriers develop recurring outbreaks when certain triggers are present (stress, extreme cold, hormonal fluctuations, sickness, etc.), and we know that these outbreaks often bring pain and embarrassment to our lives. So, what if we told you that you could avoid these all year long?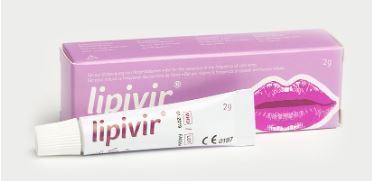 The new lipivir treatment is a clear gel that acts to prevent future possible cold sore outbreaks – great, right? Apply it all over your lips twice a day and wait a few minutes before applying your regular lip balm or lipstick in order to let it take action. The medication-free formula stops the virus from affecting the lips' healthy cells. Is your cold sore already formed? No worries – you can use lipivir alongside another treatment. The best part is that a tube will last you around two months – and is sold over-the-counter and online at amazon.ca. We love it!
For some of us, lipivir is a great new discovery that certainly gives us back our smile. We're coming for you, pretty lipsticks and kisses all year long! We are certainly adding this treatment to our beauty routine. What are your resolutions this year?
*This article is sponsored by lipivir®