Discovering Antarctica with your own eyes is truly a unique experience and one of those adventures you'll remember for the rest of your life. However, as fascinating as it might sound, visiting Antarctica involves a significant amount of planning and research to make the most out of your cruise. And most importantly, coming adequately prepared will allow you to stay safe throughout this once-in-a-lifetime trip.
In the article below, we will share several valuable tips for visiting Antarctica and making it unforgettable. Apart from booking your cruise early and getting the proper clothing for the trip, you will also need to pack sea sickness medication, bring extra batteries and power sources, and plan an itinerary that suits your expectations best. Continue reading and learn more about getting yourself ready for Antarctica!
Book Your Trip in Advance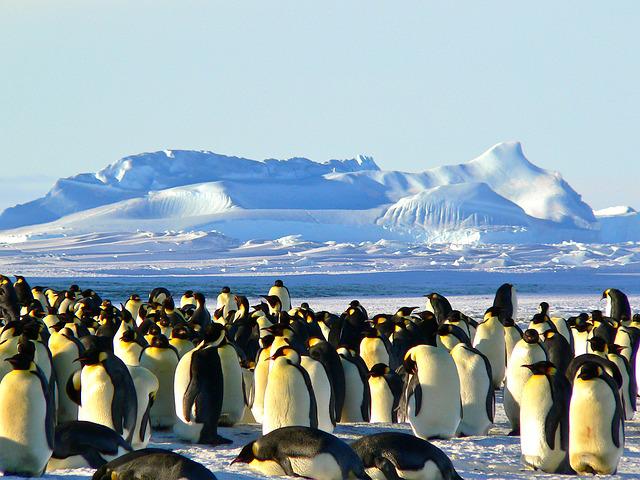 The high season for Antarctic cruising is between November and March, which is also the austral summer. The best time to visit Antarctica would be during December and January, as this is when you can expect longer days, warmer weather, and more wildlife. If you are not going there solo, but perhaps with your loved one to celebrate their birthday or another occasion, we have to warn you – there are only two species of flowering plants in Antarctica. Getting some before your departure, e.g., using the BloomPost discount code to save on the costs would be a much wiser move.
Keep in mind that most of the trips to Antarctica are booked one year in advance, so it's essential to start planning early if you want to join a cruise. Moreover, there are only a few cruise lines that offer trips to Antarctica. Therefore, the sooner you start looking for a suitable trip, the better.
Another thing to decide on is your departure point. The most common embarkation points for Antarctic cruises are Ushuaia in Argentina, Punta Arenas in Chile, and Hobart in Tasmania. All of these locations have regular flights from the mainland, so getting there shouldn't be a problem. Once you have everything figured out, the next step is to book your trip. And don't forget to check what's included in the price of the cruise, so there are no unpleasant surprises later.
Bring Extra Batteries and Power Sources
Another thing to consider when packing for your trip is your electronic devices. Since you will be spending a lot of time outside, it's essential to bring extra batteries and power sources for your camera, phone, and other devices. This way, you won't have to worry about running out of juice when you need it the most. Depending on your needs, it may be an additional power bank or two, or even one of the dual fuel generators if it's allowed, and your needs exceed that of a smartphone.
Speaking of cameras, don't forget to pack a tripod and extra memory cards as well, as you will want to take plenty of photos and videos during your trip.
Get the Proper Clothing
One of the most important things to consider when planning a trip to Antarctica is your clothing. Since you will be spending most of your time outside, it's crucial to wear the right gear to protect yourself from the elements.
The average temperature in Antarctica is around -10 degrees Celsius in the warmest parts of Antarctica, but the wind chill can make it feel much colder. Therefore, you need to pack plenty of warm layers that you can put on or take off as needed. It's also important to wear waterproof and windproof clothing, as well as comfortable shoes that will keep your feet dry and warm.
Another essential item to pack for your trip is a good pair of binoculars. With them, you will be able to spot penguins, seals, and other wildlife in Antarctica from a distance. And last but not least, don't forget to pack sunscreen, sunglasses, and lip balm, as the sun can be quite strong even during the austral winter.
Pack Sea Sickness Medication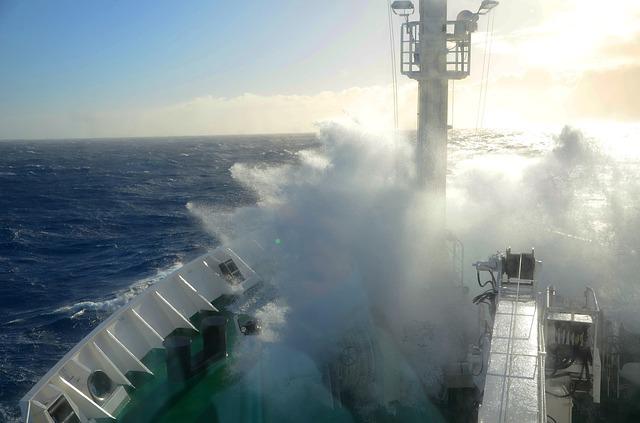 If you are prone to seasickness or get motion sickness easily, it's essential to pack some medication for your trip. The Drake Passage, which is the body of water between South America and Antarctica, is known for its strong winds and waves. Therefore, it's not uncommon for people to experience seasickness during their crossing.
So, if you don't want to spend your trip feeling nauseous, make sure to pack some sea sickness medication just in case.
Plan Your Itinerary
When planning your trip, it's also essential to decide on an itinerary that suits your interests and expectations best. Most Antarctic cruises last anywhere from 10 to 14 days, but there are also longer and shorter trips available. Therefore, it's essential to do your research and find a cruise that matches your schedule and budget.
Get Travel Insurance
Another thing to consider when planning your trip is travel insurance. Although most of the cruises include medical coverage, it's always a good idea to get some additional insurance, just in case. This way, you will be covered in case of an emergency or if you need to cancel your trip for any reason.
Do Your Research
Last but not least, it's also essential to do your research before booking your trip. This way, you will be able to find the best deals on cruises and make sure that everything is included in the price. Moreover, it's also a good idea to read some reviews of the different cruise lines before making your decision. This way, you can be sure that you are booking a trip with a reputable company that will offer you a great experience.
Final Thoughts
As you can see, visiting Antarctica isn't a small trip, but it can undoubtedly be an unforgettable, incredible experience. And this is why it's essential to plan everything well and get yourself ready for your journey. If you follow the tips provided above and do your research properly, you will be able to enjoy your trip and have a memorable experience in one of the most remote places in the world. So, what are you waiting for? Start planning your trip today!