The south of France is one of the most sun-kissed, cosmopolitan areas of Europe. The waves of the Mediterranean Sea lap against its shores, bringing with it some typically warm, Mediterranean weather for most of the year. It's also become one of the most exclusive parts of Europe for the rich and famous to socialize and unwind.
If you're planning a decadent trip to the south of France alone or with your girlfriends, we've put together a hitlist of essential experiences to get a true taste of life on the French Riviera.
Explore Centuries of History in Carcassone
If you're passionate about uncovering the heritage of local regions, be sure to head over to the quintessential medieval town of Carcassone. It is one of the most charming depictions of life in southern France. With fortified city walls dating back as far as the 4th century and an imposing castle that looks like it was lifted straight out of a Lord of the Rings movie set, it's truly a sight to behold. There are plenty of historical tours you can book to get a local's perspective on the town and its story so far.
Stroll Through Nice Old Town
Nice is the fifth-biggest city in France, but you'd never know it. This seaside city is one of the most laid-back areas of the French Riviera. It's famed for its super-long esplanades and pebble beaches, while its Old Town is very popular with foodie fanatics and wine lovers, thanks in no small part to the huge number of independent eateries and bars nestled within these narrow, cobbled side streets. It is ideal for the slow travel phenomenon that's being embraced by travellers in 2022. It's also incredibly easy to reach, with its airport situated right on the coast, just a couple of miles west of the city centre.
Take a Day Trip to Monte Carlo
Monte Carlo is part of the Principality of Monaco – the home of the iconic Formula 1 Grand Prix street circuit and the world-famous Casino de Monte-Carlo. The latter is a must-see for tourists – in fact, the establishment is strictly open to non-citizens of Monaco. Monte Carlo helped spawn popular table games like French Roulette while creating a lavish and luxurious image of casino entertainment. It's since inspired many French-speaking online casinos too, with https://www.casinolariviera.net/fr keen to replicate the "elegance and entertainment" of Casino de Monte-Carlo, as stated on its homepage. As the iGaming industry has rapidly surged through France, it's also inspired mobile-friendly sites looking to offer stylish and convenient casino en ligne games for smartphones.
Soak up the Beaches and Nightlife of Saint-Tropez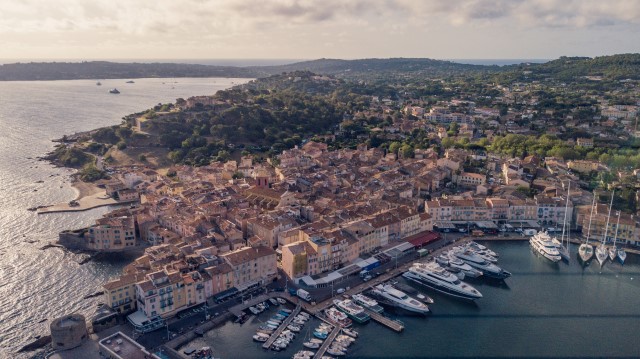 Saint-Tropez is an exclusive coastal town on the French Riviera that's developed a reputation for being a hot-spot for the rich and famous. In the 1960s, Saint-Tropez started to attract those seeking the "jet set" lifestyle. The peninsula area is a hive of activity day and night, with beach clubs and fine-dining restaurants, while the Old Town offers a rare moment for downtime. The town's population as of 2015 was just 4,305, so it's easy to see why the area comes alive during the height of the summer season.
Savour the Sights of the Speedboats and Sailboats Within Cannes Port
The resort town of Cannes is yet another highlight on the French Riviera. This cultural hub is famed for its world-renowned Film Festival, but there's much more to Cannes than meets the eye. It offers a host of golden, sandy beaches, magnificent hotels and independent boutiques that allow you to shop until you drop. Its port area is another great place to relax and enjoy a glass of vino, showcasing the megabucks yachts and speedboats that regularly frequent the town.
France's Cote d'Azur is a wonderful part of the country to explore and is even a short train ride from the country's border with Italy, which could tie in nicely for extending your Mediterranean adventure.