Fathers are the unsung heroes of the household and it's the time of year to celebrate him. Whether you are looking for a gift for your father, someone who is like a father to you or your significant other, we have you covered. It's never easy buying Father's Day Gifts but we did our research. We are sharing Father's Day Gifts for every type of Dad. They are for men who love everything from self-care to home care and everything in between.
For the Dad Whose Home is His Castle
These Father's Day Gifts are perfect for the man who likes his home just so, or needs a little help with the household chores.
Wi-Fi Connected Roomba j7+ Self-Emptying Robot Vacuum – $999.99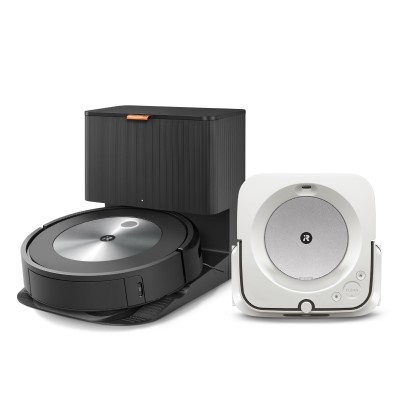 If vacuuming is your dad's "chore" around the house, why not make his life easier with the Roomba j7+? It delivers superior cleaning performance AND PrecisionVision Navigation that identifies and avoids common obstacles such as cords and pet waste, and it gets smarter with each use. He won't have to unravel cords from the vacuum or clean up Fido's mess. Powered by iRobot OS, the j7+ takes the time to understand your cleaning preferences, asks for and responds to feedback, and remembers how to react in the future. The j7+ even empties itself when it's finished cleaning for up to 60 days at a time.
BUY NOW

Wi-Fi Connected Braava jet m6 Robot Mop – $599.99
If Dad is also chief mopper, then the Braava jet m6 is the perfect gift for him! It works on multiple rooms tackling all of life's messes on hard floors. Simply attach a mopping or sweeping pad and the robot automatically takes it from there to give you fresh, clean floors. Intelligent Imprint Link Technology allows your Braava jet m6 to work in sequence with select Roomba devices to vacuum and mop your floors, all by a push of a button or voice command – cleaning that fits seamlessly into your life and gives Dad that time in the recliner that he covets.
BUY NOW

Kobalt 24V Hedge Trimmer Kit (battery and charger included) – $189.00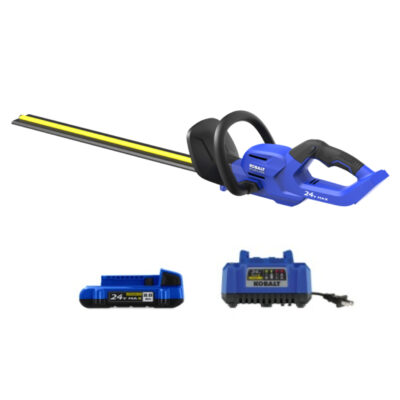 If your Dad takes charge of curb appeal and the garden, this 24V Hedge Trimmer Kit, available at Lowe's will make his life easier by making hedge trimming faster. The hedge trimmer features a brushless motor that provides longer run time and better tool life. It has all of the bells and whistles including an ergonomic handle designed for greater user comfort and control while operating the trimmer. The tool is powered by the included Kobalt 24-volt max 2.0Ah Li-ion battery, and also includes a standard charger.
BUY NOW

For the Dad Who Likes to Have Fun With Tech
These Father's Day Gifts are ideal for the man who fancies himself as a techie, but he really needs devices and games that are easy (and fun) to use.
Apple Watch Series 7 – from $529.00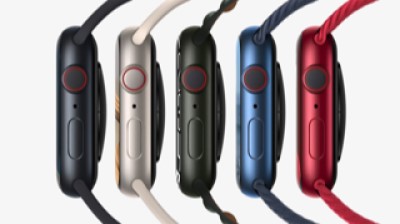 Apple Watches are so easy to use and have apps that will quickly become essentials in his life. With everything that Dad needs to stay connected, active, healthy and safe, he'll wonder what he did without it. The Apple Watch Series 7 is available in three materials – aluminum, stainless steel and titanium — and is compatible with all colourful bands including Solo Loop and Braided Solo Loop, so he can be stylish and have the security of knowing that this is the most durable Apple Watch ever.
BUY NOW

iPhone SE – From $579.00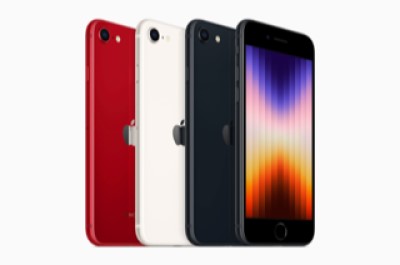 Is your Dad longing for the days when the iPhone had a touch button? Well it's back, and better than ever with the iPhone SE. The iPhone SE makes the perfect tech upgrade for a dad that's built to last for years to come, at an affordable price so you can gift it to him. Paired with the faster-than-ever A15 Bionic, iPhone SE offers 5G for a fast cellular connection, the toughest glass in a smartphone on the front and back and advanced photography capabilities.
BUY NOW

Nintendo Switch Sports Digital – $49.99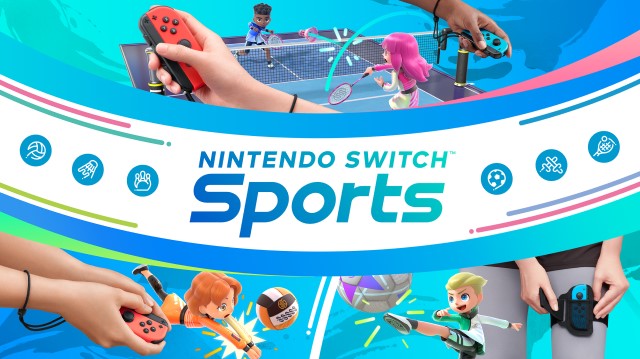 Nintendo has an incredible lineup of games that are exclusive to the Nintendo Switch family of systems. If your Dad is nostalgic for the days of Wii Sports from the early 2000s, then surprise him with Nintendo Switch Sports. It works with the Nintendo Switch family of systems. This game puts a new spin on the beloved classic with new characters and six sports to play, including Badminton, Volleyball, Soccer, Tennis, Bowling and Chambara. You'll just have to remember that you bought it for him and not for you and let him win (and play) once in awhile.
BUY NOW

Sensoria's Smart Sock V2.0 & Sensoria Core – $199.00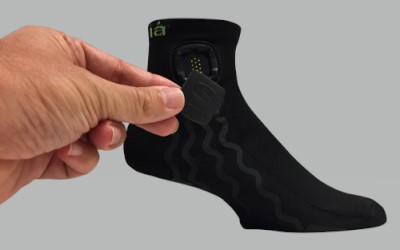 Is your Dad a fitness junkie who is into the latest gadgets to improve his workout? Sensoria's Smart Sock V2.0 & Sensoria Core. is one of the coolest examples of wearable tech that we've seen!
Their smart socks are infused with proprietary textile pressure sensors at the plantar area of the foot. They are paired with their detachable microelectronics, Sensoria Core which track metrics such as cadence, foot landing technique, impart score in addition to distance, pace and time on the ground. Use their dedicated mobile application that monitors and guides you through real-time audio cues while you run AND track your goals and improve your performance with the Sensoria dashboard.
BUY NOW

For the Dad Who Loves Self-Care or Should Learn How to
Self-care is for everyone, including Dads, so why not put together a basket of some of his favourite things. If you significant other has some grooming (ahem) issues, we have the perfect gift to give him a little reminder too.
ClarinsMen After Shave Soother – $34.00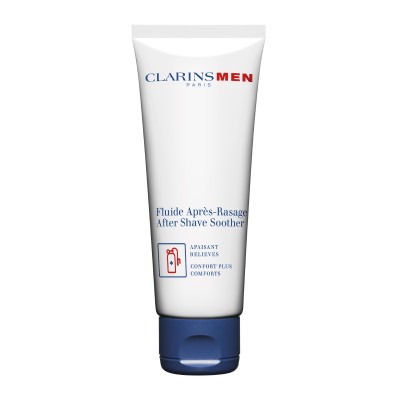 If Dad prefers a manual shave, that sometimes comes with irritation. ClarinsMen After Shave Soother contains Purslane, Centella and Blue Alpine Thistle extracts to purify, reduce irritation and take the heat off razor burn.
BUY NOW

L'Oréal Paris Men Expert ONE-TWIST Hair Color for Men – $14.49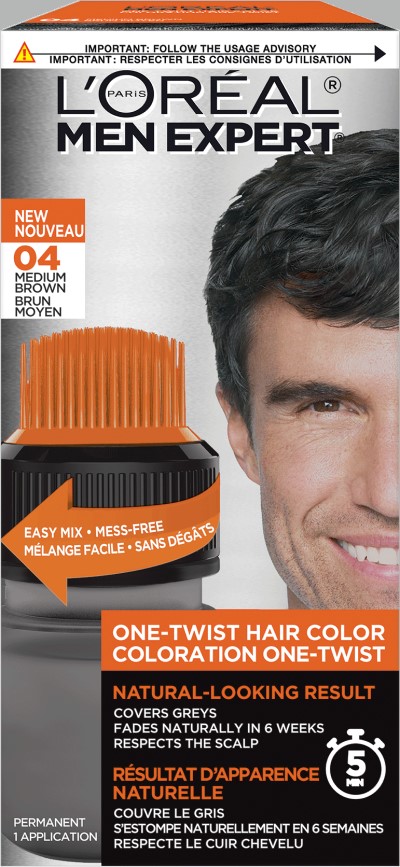 Maybe you caused your Dad to become prematurely gray, but there is a solution thanks to L'Oréal Paris Men Expert ONE-TWIST Hair Color for Men. The ammonia-free hair dye offers an innovative ONE-TWIST technology: easy-mix & mess-free application, a natural looking hair result, naturally blended greys up to 6 weeks and scalp comfort. Oh, and it only takes 5 minutes. Perfect for busy men.
BUY NOW

Conair The Barber Shop Pro Series GMT890C Adjustable Beard Trimmer, Single Comb – $63.99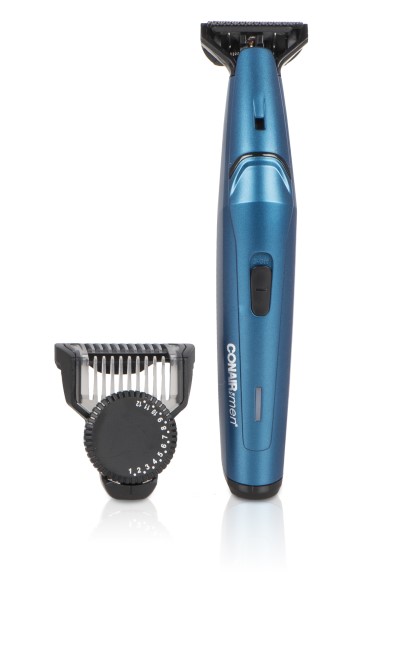 Beards are back in a big way, but they need maintenance. The Barber Shop Pro Series GMT890C Adjustable Beard Trimmer, Single Comb allows for 23 different cutting lengths. The slim European design fits in hard-to-reach places. It makes grooming easy with a quick charge option, W-tech blades for faster cutting, high precision and a superior lithium ion battery.
BUY NOW

The Performance Package 4.0 from MANSCAPED – $169.99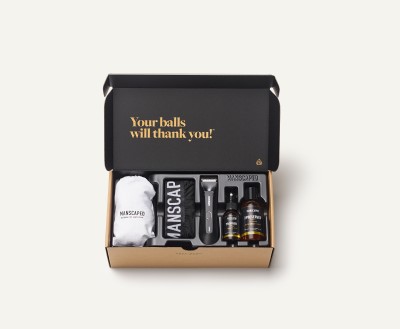 Dad bods need love, too, but these Father's Day Gifts may be better coming from Dad's significant other! This ultimate grooming bundle comes with everything he needs for his self-care sesh: The Lawn Mower 4.0. Trimmer, the Weed Whacker nose and ear hair trimmer, Crop Preserver ball deodorant, and Crop Reviver ball toner. MANSCAPED even threw in two free gifts – anti-chafing Boxers and The Shed travel bag! It's the gift that will keep on giving….to you.
BUY NOW

For the Dad Who Loves to Smell Good Too
Finally, if you are looking for Father's Day Gifts, why not check out the latest in men's fragrances? They are luxurious and may not be on his radar.
Hugo Boss BOSS Bottled Eau de Parfum – $99.00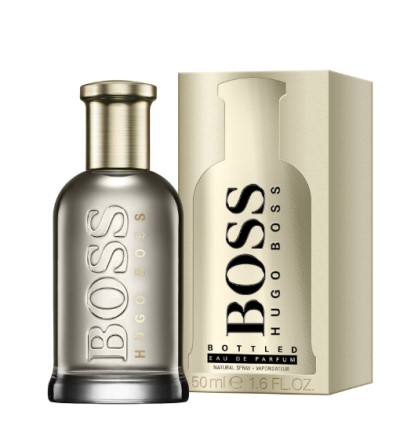 This eau de parfum is for a Dad who is modern and maybe even a touch elegant. With key notes of apple, bergamot and cardamom, it is a woody, spicy long lasting fragrance. The bottle design is sleek too.
BUY NOW

Paco Rabanne 1 Million Elixir – $138.00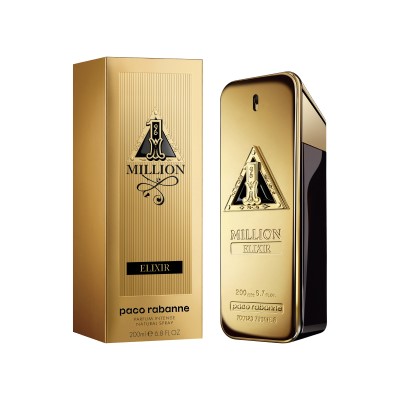 Ideal for the man who wants to smell like a million bucks. Paco Rabanne's 1 Million Elixir's packaging is lux and perfect for the man who likes the finer things in life. It features top notes of davana and apple, heart notes of rose damascena, osmanthus, and cedarwood, and base notes of vanilla absolute, tonka bean, and patchouli.
BUY NOW

Narcisco Rodriguez
for him bleu noir – $90.00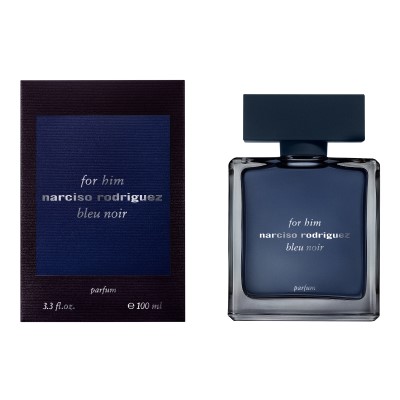 This woody and musky eau de toilette opens top notes of cardamom and nutmeg. The heart of elegant and mysterious musk which deepens into base notes of blue cedar, black vetiver, and ebony wood. The iconic bottle is painted from the inside with the bleu noir color.
BUY NOW