Toronto may be known for its elevated cost of living, but it's certainly not the most egregious culprit. In fact, it's overshadowed by several other cities around the globe, each outpacing Toronto's living costs across metrics like housing, transportation, and day-to-day expenses. These cities provide an interesting contrast for those thinking about urban life costs.
Mercer's Methodology
Mercer, a consultancy for corporations and governments, based its ranking on a comprehensive comparison of more than 200 budget items. These items range from essential needs such as housing, food, and transportation to non-essential expenditures like entertainment. New York City serves as the base city for all comparisons, and currency movements are examined relative to the U.S. dollar.
Toronto's Place in the Global Picture
Toronto ranks 90th in Mercer's list, a slight shift from its 89th position last year. This ranking includes a detailed review of many living costs but notably excludes home prices. As it stands, a typical household in Toronto would need approximately 297.2 months—about 25 years—to save for a down payment on a median-priced home. Despite these high numbers, other cities surpass Toronto when it comes to living costs.
Cities with Sky-High Living Costs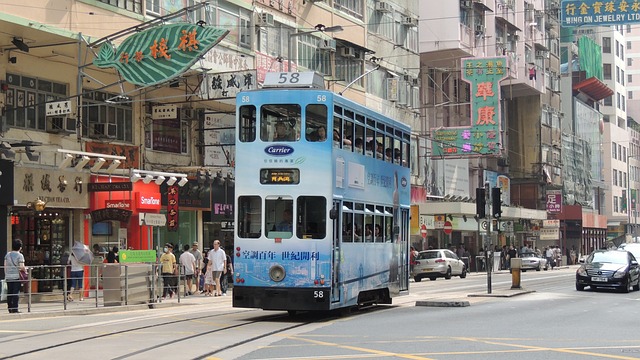 Hong Kong (Special Administrative Region)
In Mercer's cost of living survey, Hong Kong stands at the very top. One of the key drivers of the high living costs here is housing. Mercer's report is primarily geared towards expatriates, and in the case of Hong Kong, it's particularly relevant. The city's property market is one of the most expensive globally, with even modest-sized apartments commanding steep rents. Additionally, imported goods such as food and clothing items can also be costly. For those employed in Hong Kong, these expenses can be a significant burden, often requiring substantial financial planning.
Singapore
Singapore trails behind Hong Kong in the survey. This city-state in Southeast Asia has a powerful economy and a high standard of living, which naturally translates to higher living costs. Although public transport is efficient and relatively affordable, owning a car is expensive due to high taxes and fees. Dining out, entertainment, and general consumer goods also tend to be on the pricier side. The need to import nearly all goods, including basic groceries, pushes up the prices for end consumers.
Swiss Cities: Zurich, Geneva, Basel
Switzerland has multiple cities that rank high on the Mercer list, including Zurich, Geneva, and Basel. One of the key factors driving up the cost of living in Swiss cities is the strength of the Swiss Franc. High-quality public services and a robust public transportation system also contribute to the elevated living costs. Essential goods and services such as healthcare and education are top quality but come at a premium. The high wages in Switzerland can sometimes offset these costs, but for an expatriate or someone considering relocating, the high prices can be a deterrent.
New York City, United States
New York City is another high-ranking location in the Mercer survey. The cost of housing is extremely high, particularly in Manhattan, and this serves as a key driver pushing New York into the top ranks. Besides rent, everyday expenses like groceries, dining, and transportation add to the overall costs. It's not just luxury goods that are expensive; essential services and utilities also contribute to making New York City a costly place to live.
Other Noteworthy Cities: Bern, Tel Aviv, Copenhagen, Nassau
Bern, another Swiss city, shares many of the same characteristics that make Zurich, Geneva, and Basel expensive, notably the strength of the Swiss Franc and high-quality public services. Tel Aviv in Israel is expensive due to the high costs of rent, groceries, and consumer goods. Copenhagen in Denmark has a high cost of living driven by high taxes, expensive consumer goods, and costly public services. Nassau in the Bahamas is often considered a paradise for tourists, but living there can be expensive. The cost of importing most goods drives up prices, making everyday living pricey for residents.
Factors That Contribute to High Living Costs
Living costs in a city are influenced by multiple factors. Key among these are housing prices, which encompass both rental and purchase costs. In many high-ranking cities, a large part of one's income goes toward securing a place to live. However, housing is just one piece of the puzzle.
Costs for essential goods like food, clothing, and healthcare also play a significant role. In cities like Singapore and Tel Aviv, the necessity of importing most consumer goods leads to increased retail prices. High import duties, transportation costs, and storage expenses all contribute to the overall cost structure.
Currency strength also affects living costs. In Switzerland, for example, the strong Swiss Franc makes everyday items more expensive for those earning in other currencies. Even residents earning in Swiss Francs find certain goods and services costly, given the high levels of local taxation.
The cost of services such as education and healthcare, often overlooked, is another important component. Cities with good public services can sometimes offset these costs, but in many expensive cities, these are an additional burden. For instance, private schooling and medical services in New York City are among the highest in the world.
Finally, transportation costs can vary widely from city to city. In places with robust public transportation systems, this may be less of an issue. However, in cities where a car is necessary, the cost of the vehicle, fuel, insurance, and maintenance can add up quickly.
Comparing Toronto's Housing Market
Toronto's housing market is a major financial consideration for its residents. Data from the National Bank indicates that accumulating enough for a down payment on a median-priced home could take a standard Toronto household close to 25 years. In addition, an RBC study outlines that the average income allocation for housing costs in Toronto approximates 86%, which has a considerable economic impact. For those interested in Toronto homes for sale, these numbers can be particularly informative.
When the housing situations of more expensive cities globally are assessed, the difference is clear. Take Hong Kong, where the cost of a small apartment can surpass that of more spacious residences in other locations. In New York City, not only do high housing prices pose a challenge, but additional expenses like property taxes and maintenance amplify the financial strain. Even in Swiss cities, where high salaries are more common, housing expenses still present a barrier for many people.
Contrastingly, the Mercer study, which primarily targets expatriates and focuses on rental costs rather than home prices, suggests that Toronto's housing market is relatively more affordable on an international scale. Although the city's housing costs are elevated, they don't reach the high levels observed in cities like Hong Kong, New York City, or Switzerland. Therefore, while Toronto's housing market poses its own set of financial challenges, they are not as acute when compared to those in several other costly cities globally.
Conclusion
It turns out, Toronto isn't the apex of high living costs. Other cities globally eclipse it in various expense categories, offering a broader perspective on the economics of urban living.