Labour Day is a wistful long weekend.  It is summer's last hurrah, and our last chance for a little R&R before the school year starts and work gets back into full swing.  Whether you are going to a socially distanced backyard barbeque or heading up to your cabin or cottage to enjoy the last long weekend of summer, here are our must haves:
For Hot Days
If you are going for a run or just lounging around the cottage on a hot day, this UA Streaker Racer Tank from Under Armour is perfect.  The light colour won't attract the heat.  If the weather is hot and humid, the soft fabric wicks away sweat.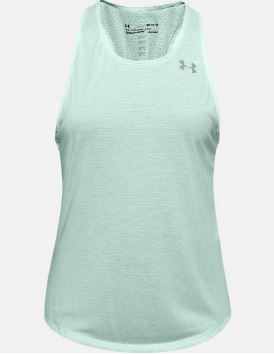 Under Armour's UA Streaker Racer Tank – $45.00 Online
For Cool Evenings
The last long weekend of summer may mean chilly nights.  If you are looking for something cozy, but not ready for a hoodie, Under Armour's Women's UA Hustle Fleece Crew top is perfect.  It comes in six different colours (this bright red is our favourite).  We love the unfinished hem with side split and the kangaroo pocket.  It has style but is still warm and casual.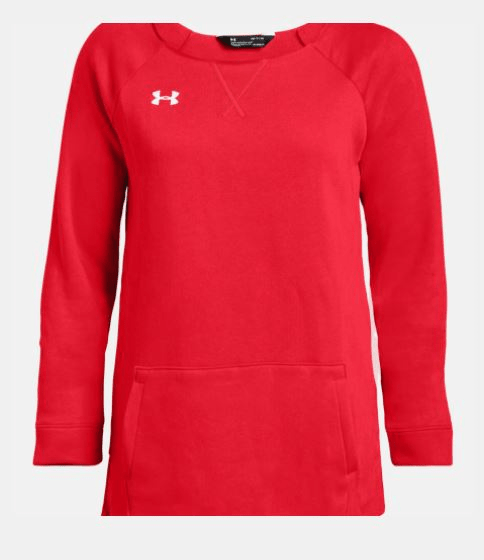 Under Armour's Women's UA Hustle Fleece Crew top – $45.00 Online
For Hikes
Whether you are walking around the city or hiking some trails, Ecco's Zipflew W Slip-On is the shoe for you.  It can handle weather and terrain and is still fashionable enough to go with your favourite casual outfit.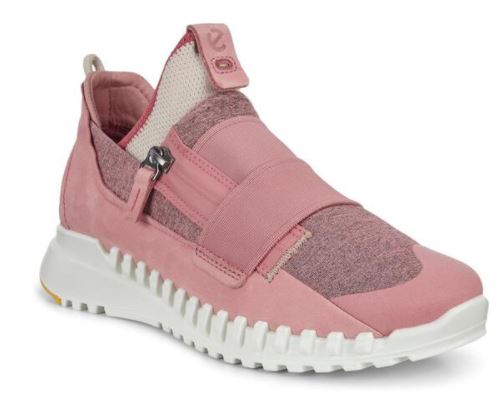 Ecco's Zipflew W Slip-On – $240.00 at Ecco Online
For The Beach and More
Traditional flip flops aren't great for walking in because they don't offer any arch support or heel cushioning.  That doesn't mean that you have to give them up – FitFlops give you the look and feel of the flip flops that you love, but are much better for your feet.  They use biomechanics to ensure the right fit, comfort and alignment for your feet and come in many different styles.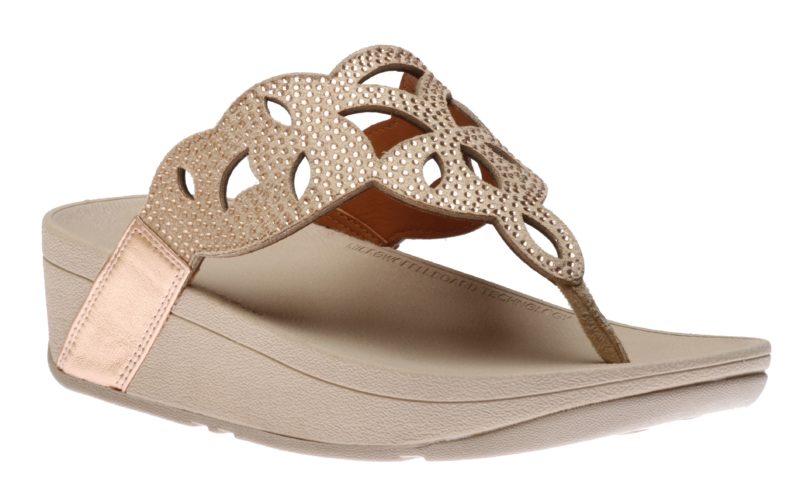 FitFlop Sandals – from $32.00 at Fitflop.com
Sitting By the Dock (Or In Your Backyard)
A Refreshing Adult Beverage
If you are looking for a cool, refreshing adult beverage that isn't too sweet, try Bangarang's Hard Seltzers.  Bangarang is a clear, low calorie and low sugar beverage available in three refreshing, all natural fruit flavours: Mango, Lemon-Lime, and Blue Raspberry.  Our favourite was the Blue Raspberry – it has just a hint of flavour and is a little different.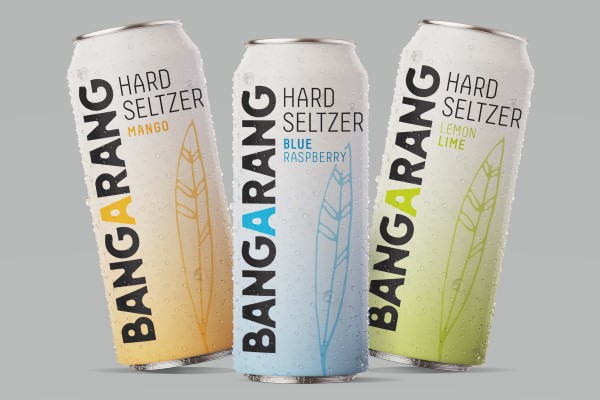 Bangarang Hard Seltzer – 12 Can Mixer Pack – $30.95 at The Beer Store (Ontario Only)
A Cooler
Keep your beverages cold whether your going out on a boat, sitting on the dock or going to the beach with Yeti's Hopper M30 Soft Cooler.  It's lighter than a hard cooler and easier to take on day trips.  The bag has HydroShield Technology – to create a leak resistant seal.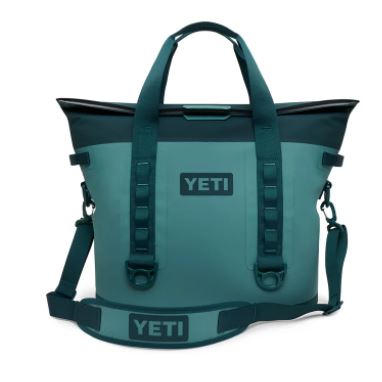 Yeti  Hopper M30 Soft Cooler $399.99 at online at Yeti.com
A Tasty Snack
Skinny Pop is the great pick if you are a popcorn lover.  There are seven different flavours to choose from.  Our favourite, The Original has just 3 ingredients, popcorn, sunflower oil and salt – there is nothing artificial about it. The guilt-free snack is just 39 calories per cup and a good source of fibre.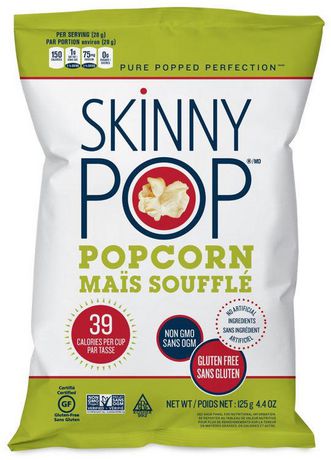 SkinnyPop Original Popcorn 125 g – $3.99 at Voilà by Sobeys
A Great Book
There is no better way to relax on a long weekend than reading a good book.  We just finished Dark August, by Canadian Katie Tallo.  If you love thrillers, pick this one up for the long weekend.  For more of our favourite reads, check out the Reviews section on DIVINE.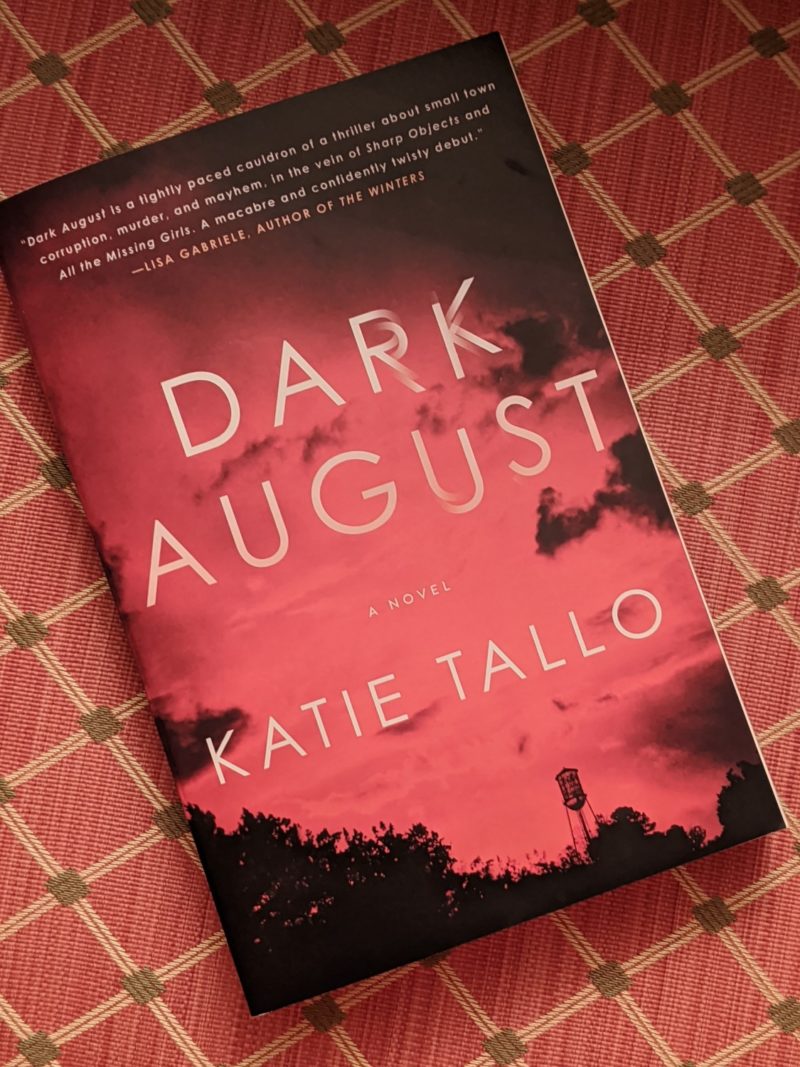 Dark August By Katie Tallo – $21.00 at In-Stores or Online at Indigo