Cauliflower is one of the hottest ingredients right now.  Vegetarians eat it as a meal.  Other discerning diners love it as a side dish.  At DIVINE, we love it on the BBQ and were thrilled when Chef Michael G. shared this delicious recipe with us!
Ingredients
– 1 Whole Cauliflower
– 1/2 C Greek Yogurt
– Your Favourite Salsa
– Limes
– 3 Garlic Cloves
– Chili Flakes or Peppers (Optional)
– Shredded Cheese
– Salt & Pepper to taste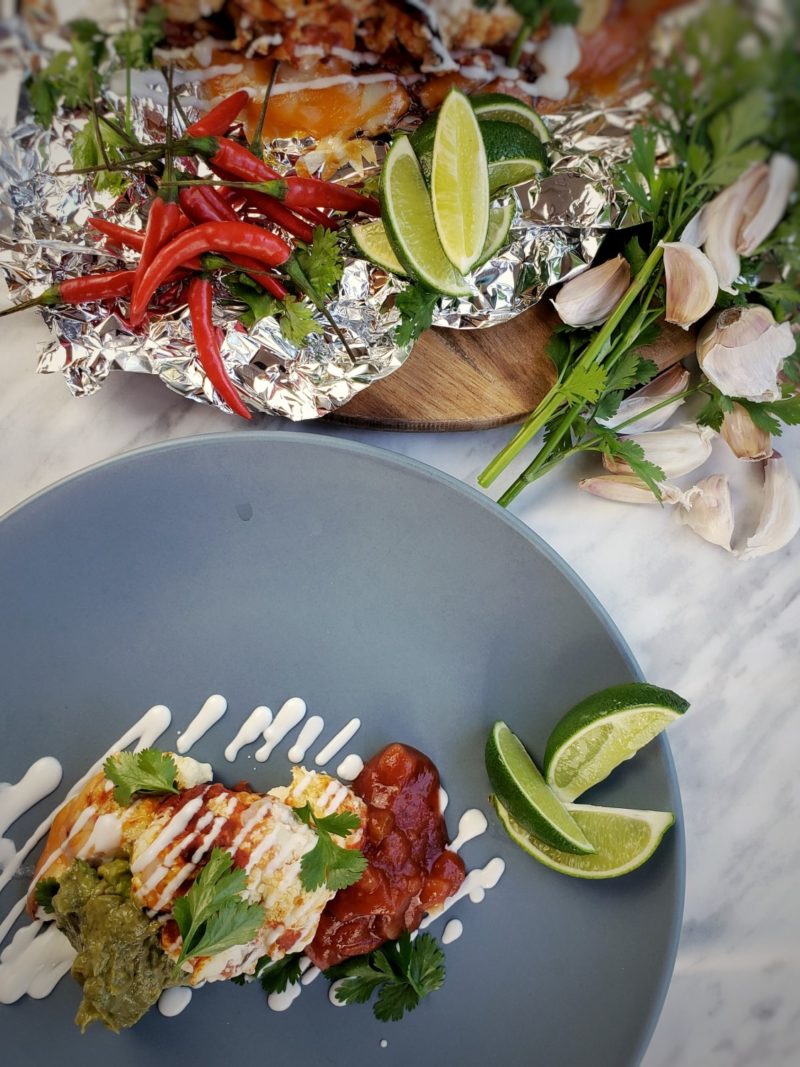 Instructions:
-Clean the leaves off the cauliflower and place on a sheet of tinfoil.
– Cover the whole cauliflower in the Greek yogurt, season with salt and pepper all over and finish by adding about 1/2 cup of salsa right over top.
– Squeeze a full lime over the top and add chili flakes or peppers if desired.
– Fold the sides of the tinfoil to make a small tray like edge. Place directly on an indirect BBQ set to medium-high heat (roughly 375F).
– Bake until a knife or fork cuts in easily; approximately 1 hour.
– Top with cheese and finish baking until bubbly and delicious. Serve with extra salsa, Greek yogurt and guacamole.
For more great recipes, check Chef Michael G.'s website or follow him on Instagram @chefmichaelg