Many travelers have heard about the famous breakfasts in Israel.  If you have not, it's buffet of goodness!  You can get everything from Shakshuka (eggs poached in tomatoes and spice) to Israeli Salad (chopped tomatoes and cucumbers) to fish (yes fish), a variety of cheeses and my breakfast favourite – labneh (a Middle Eastern yogurt strained until extra thick.  This was drizzled with olive oil and dusted with za'atar spice).   There is no doubt that Israel is best known for the morning meal, but there is so much more to the cuisine of this tiny country's cuisine.  On a recent trip, I was surprised at how multi-cultural the food is and the variety available.  There is something for everyone's palate and divine.ca is giving you our top picks!
Dalida Restaurant, Tel Aviv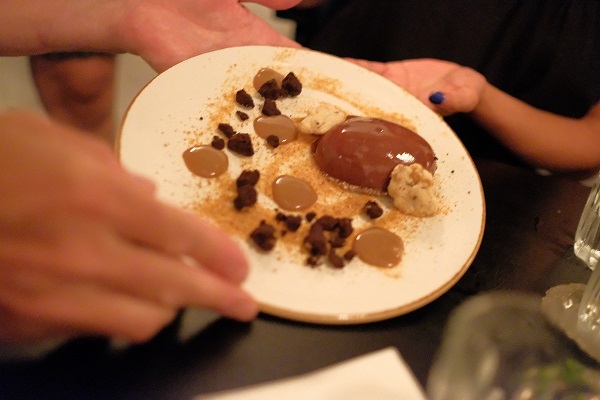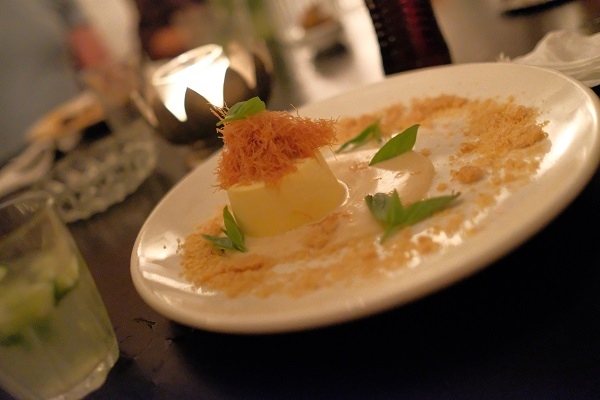 You will find this trendy restaurant in the heart of the Levinsky Market. This restaurant features a true fusion of flavours with its self-proclaimed blend of Arabic-Italian-French influences.  Chef Dan Zuaretz's menu features out of this world sharing plates.  Our favourites?  The spicy feta brûlé is an original blend of Middle-Eastern and French flavours.  If you have a sweet tooth, their chocolate dessert or their Mango Yuzo Semi-Fredo are divine!
Buza Ice Cream, Tel Aviv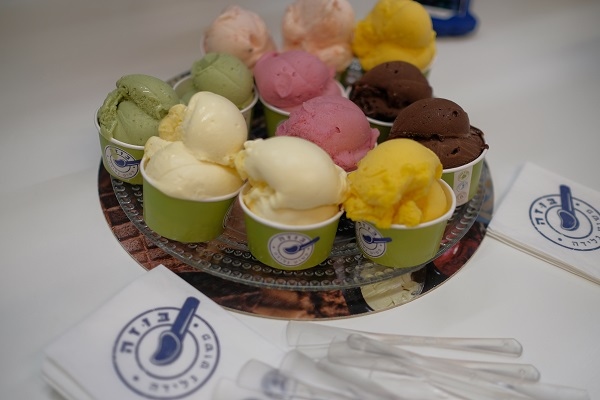 Enjoy some buza (Arabic for ice cream) or sorbet at this chain owned by Alaa Sweetat and Adam Ziv – an example of a Muslim and Jewish joint venture that has thrived (AKA co-existence on a cone) and they even won a UN prize! We had a tasting of 12 sorbets and ice creams. Our favourites?  The creamy tasting pistachio sorbet and sea salt chocolate ice cream.
Italkia Ba'Tachana Restaurant, Tel Aviv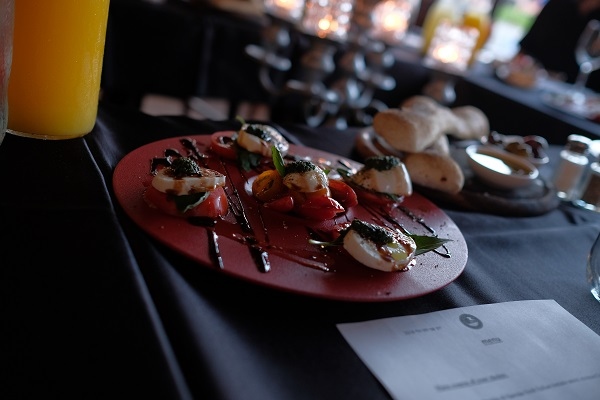 Located in the Old Train Station area, this Italian restaurant offered Southern Italian and classic options. It is the perfect place if you are craving a modern spin on comfort food.  The Insalata Caprese is to die for – the tomatoes just taste different in this farm to table country.
Jasia Sushi Bar and Asian Kitchen, Jaffa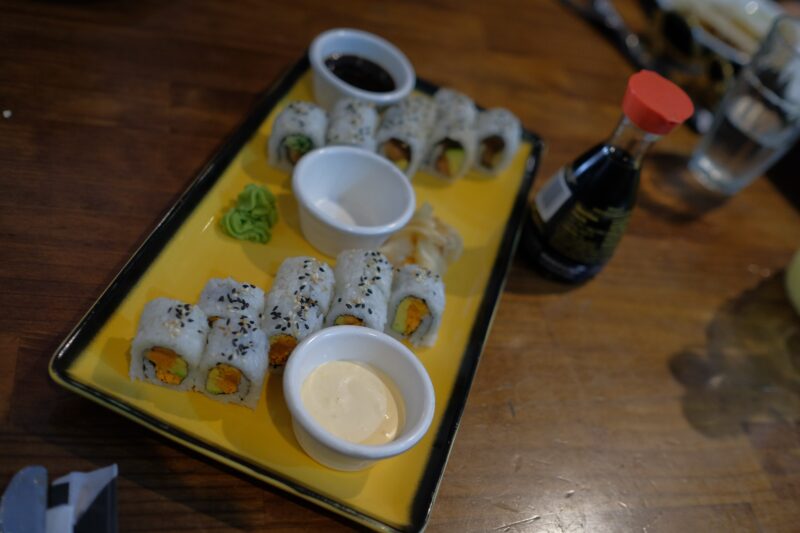 This Asian fusion restaurant did not disappoint. Its modern ambiance was a stunning contrast to the buildings in Old Jaffa.   The sushi is perfection!
Naurah in the Vadi, Abu Gosh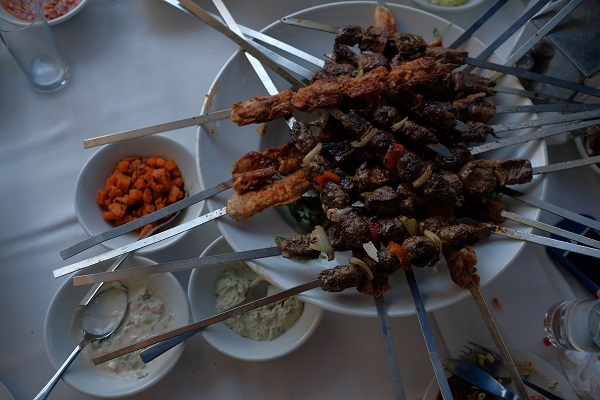 If you are looking for traditional Middle Eastern fare, then this is the place for you! This restaurant is renowned for its hummus – it is almost creamy in texture it is so well blended.  The salads and falafel were our starters, but we were warned to not fill up on them.  They are very generous with their kebabs which are amazing too.
Darna, Jerusalem
This elegant, Moroccan restaurant is located in a 200 year old building in the heart of Jerusalem. Not only is the traditional décor a sight, the service is also impeccable – their motto of our home is your home certainly felt real there.  The traditional salads, tagine and couscous transported our taste buds all the way to Morocco.