Are you looking for the perfect gift for your family or friends this holiday season?  Something that they will use and not re-gift?  The Oral-B Genius 9600 should be tops on your list!  It is easy to use, practical and it comes in colours like Orchid Purple, Sakura Pink and White colourways, Black and Rose Gold that will suit every divinista in your life.  The toothbrush even adjusts to the way you brush your teeth and there is a handy app that truly let's you personalize your experience.  We love the Oral-B Genius so much, we want to give you our top reasons that you should give it as a gift or gift yourself with one: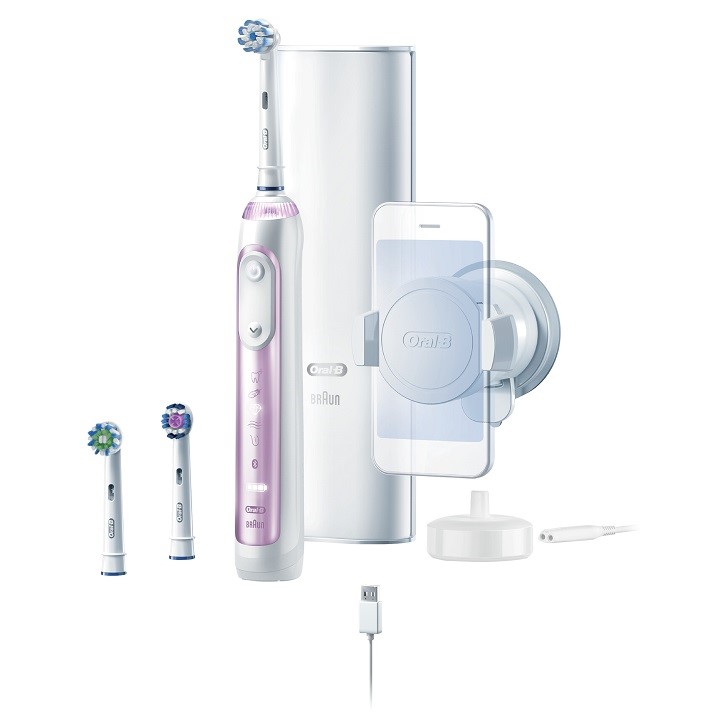 It Supports Gum Health – Gingevitis and other types of gum disease can affect your overall oral health. Bleeding and swollen gums are often the first signs of gum disease which, if left untreated, can lead to more serious oral health problems.  Early stages of gum disease can be cured though, by sticking to a routine that dentists recommend.  This includes brushing twice a day, flossing and rinsing with an anti-gingevitis mouthwash.    The gift of gum health is priceless!
It is Gentle Enough for Anyone on Your List – The Oral-B Genius 9600 has a Pressure Map that helps to protect gums by helping you identify risk areas based on brushing behaviors and let's you know when you have been brushing too hard. The brush head has ultra-thin bristles that are gentle on delicate gums.  Pressure control on the handle and variety of modes allows you to adjust the right pressure and speed for your mouth.
It is Technologically Advanced – Imagine being able to pick your own dental care journey based on your specific needs. Through the Oral-B App, users can select one of five personalized journeys:
Fresh Breath (helps you fight bad breath)
Plaque Fighter (helps to conquer plaque)
Whitening (will lead you to a brighter, more vibrant smile in only two weeks)
Gum Health (journey takes care of your gums and teeth)
Ortho Care (comprehensive care for your braces)
The toothbrush also has Gum Guard & Position Detection Technology and gum self-assessment tracking so that you can track the results of your dental care over time.  How smart is that?
It Keeps Your Smile Looking Its Best – A beautiful smile can only be maintained through proper oral care. A whitening toothpaste like Crest's 3D White Radiant Mint Toothpaste can help (and be a great stocking stuffer).  To maintain your bright smile, proper brushing is key and an electric toothbrush like the Oral-B Genius is proven to be more effective than a manual toothbrush.
The Oral-B Genius 9600 is available at online retailers (Amazon.ca, Walmart.ca, shoppersdrugmart.ca) just in time for the holidays.
In partnership with Oral B