A visit to a casino is an exciting experience. So that the casino visit does not end right at the door, it is important to pay attention to the appropriate clothing or the required dress code. For those who stress about what to wear, visit an online casino. The best Canadian casino sites can be found at casinosource.ca and for those who would like to visit a land bsaed casino, however, a dress code usually applies. However, this can vary from casino to casino. So that the visit is a complete success, various dress codes are discussed in more detail below.
This standard always fits in the casino
It is always highly recommended to adapt to the respective culture of the country that you are visiting and to follow the rules of good taste. Also, the time at which you want to visit a casino, ultimately plays an important role. Those who prefer to play in the afternoon, for example, are usually subject to much more relaxed dress codes. This applies to gaming halls anyway. In the evening, other fashion laws usually apply. For the men, it is almost always possible to borrow a tie and a jacket. Women, on the other hand, have to take make sure that they are meeting the dress code.
If you want to visit a stylish casino, you should pay particular attention to timeless clothing. The options here are extremely diverse, starting from elegant dresses that are studded with sequins, elegant pantsuits, to the noble knitted sweater, which can be combined with chic pants or an elegant pencil skirt, for example. It becomes especially classy when the entire ensemble is rounded off with chic high heels. Depending on the place and temperature, a chic coat or a trench coat can be the perfect choice to make a good impression at the entrance of the casino. More precisely, these are often real basics that almost every woman already has in her closet.
Always be well-dressed in the casinos worldwide
It is not uncommon that a casino visit is part of a great trip. Accordingly, other dress codes prevail in other countries, depending on the culture. However, it must be said in advance that in Japan, too, you certainly won't go wrong with the aforementioned standard dress code. Nevertheless, it is certainly not a mistake to adjust the choice of clothing a little to local customs.
Italy and the dress code in the casino
If your trip takes you to Italy, then the gentlemen in the VIP area are encouraged to wear a jacket. Women are allowed to dress a little more casually. However, the term is very relative. Especially when you consider that the Italians, almost celebrate femininity, especially in fashion. Those who appear here in elegant dresses can certainly do no wrong. Colours like green, burgundy, deep blue or delicate pink work for figure hugging dresses. But if that's a too boring, you can opt for the little black dress or classy cocktail dresses. And here, of course, the high-heels round off the outfit perfectly.
And what about Monaco?
The wonderful and world-famous casino of Monte Carlo was created by the same legendary architect as Paris Opera, we are talking about Charles Garnier. Saving the finances of the small state was the idea behind the creation of the casino. This calculation, definitely worked out. There is probably no other place where more rich and beautiful people gather than on the Monegasque Riviera.
If you look here, what the local women wears can provide real style templates. Therefore, it certainly makes sense to wear very feminine and also beautifully graceful clothes. Examples these elegant outfits could be, for example, a cashmere sweater in cream, combined with Marlene Dietrich pants. A simple silk top with a delicate flowing pleated skirt would also be a real eye-catcher.
What about the dress code in Germany?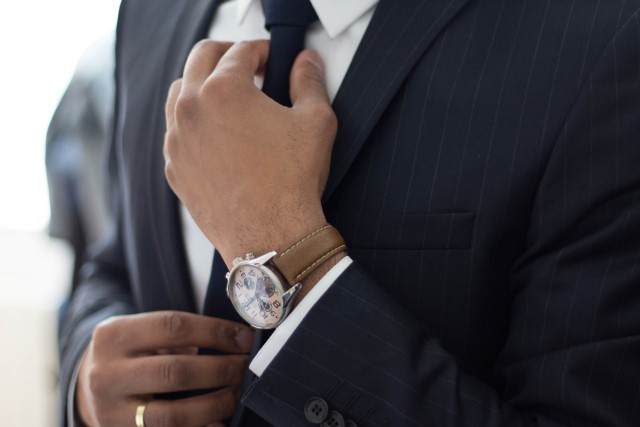 Germany also has a number of casinos steeped in history, starting with Bad Ems, Bad Harzburg and Bad Homburg, and ending with the magnificent casino in the Baden-Baden Kurhaus. The pros call the casino in Baden-Baden the most famous in Germany.
The dress code here is very strictly observed. Gentlemen are required to wear a jacket, shirt and tie without exception. For the ladies, a classic wardrobe applies here. An off-the-shoulder dress tied at the neck, combined with a scarf, is an option. Currently, however, updos with large earrings are also back in vogue, worn with a turtleneck sweater in the winter. To go with this, flared pants would be perfect, which have also secured a place at the top of the trends again.
And what is suitable for Macau?
Even though it may not really be known to to many, the countries of the Far East feature plenty of gambling halls. In some cases, they even outdo each other with their incredible number of gambling metropolises. For this reason, Macau is also known as the Las Vegas of China. The nationwide Chinese ban on gambling halls could be circumvented here because it was originally Portuguese territory.
Macau is a city of colours and huge hotel complexes. Numerous light shows are also part of everyday life here. No question that here, of course, your wardrobe may also be colourful and cheerful. The dress code is also more relaxed. For example, playful dresses worn with sneakers and a chignon are completely up-to-date. But a glitter top, combined with red fabric pants, is perfectly appropriate here. It's clear here that Macau is much more casual than some other destinations.
In the US, the dress code is relaxed
For example, if you want to try your luck in Las Vegas during the day, jeans with sneakers, a polo shirt or even a chic glitter top will do. In the evening, however, a party or cocktail dress is recommended. High heels are also a must in Las Vegas.